The Prime Minister of Rwanda, Dr. Edouard Ngirente, has called for partnerships and cooperation as an essential step to enable Least developed countries (LDCs) to catch up with the rest of the developed world in science, technology and innovation (STI).
PM Ngirente made the remarks on Monday March 6, 2023 while addressing the opening of the 5th United Nations on Least developed countries (LDCs) which opened in Doha, Qatar from March 5-9.
The PM co-chaired a roundtable discussion on leveraging the power of Science, Technology & Innovation, for sustainable development of LDCs alongside Prime Minister Tshering Lotay of Bhutan.
Dr. Ngirente said that though many LDCs avail the opportunity for creating STI products useful for the world, have been producers of technology, have knowledge of many good practices, they have not reached their full potential.
"Partnerships and cooperation are absolutely essential if LDCs are to collectively graduate out of this category. LDCs and their partners should work together to build the scientific and technological capabilities needed to promote inclusive economic growth and social development," Ngirente said.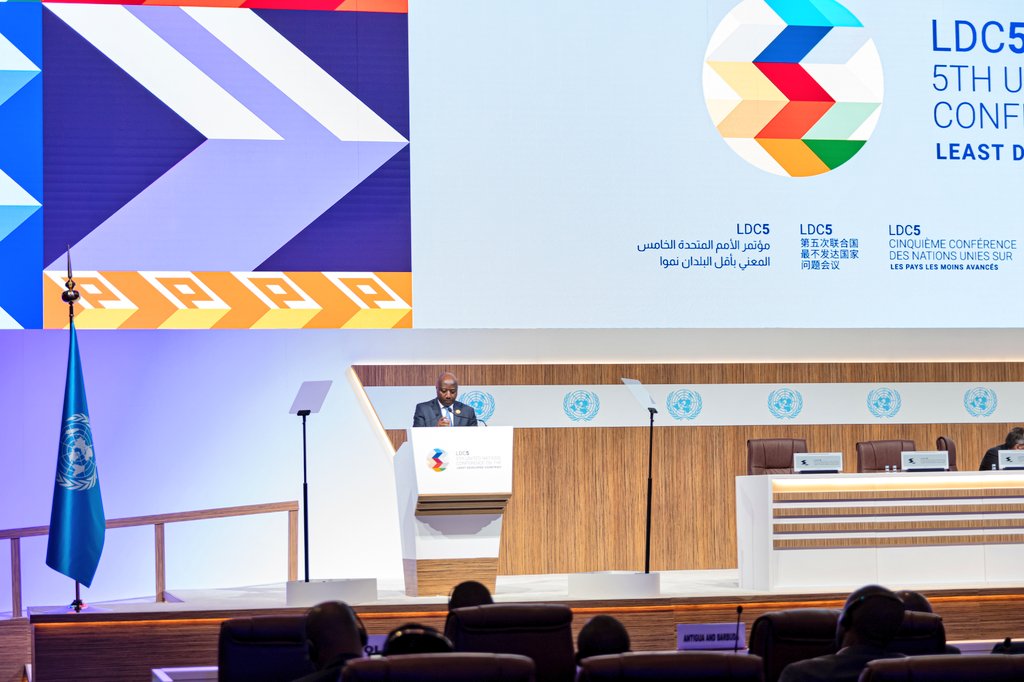 For this to happen, Ngirente said that there must be essential investment in the right infrastructure, access to finance, strengthening the ecosystems for intellectual property protection, improvements in human capital, leveraging STIs against the value chains of the primary commodities and industries that most LDCs depend on, as well as to foster international cooperation and partnerships to realize the full potential of STI.
For example, in Rwanda, Ngirente said that some recent achievements include adoption of STI policy in 2020, the establishment of various Science, Technology, Research and Innovation (STRI) institutions, and the establishment of the research and innovation funding programs.
Though some of these investments in STI have started to pay off in terms of improved services in Rwanda, Ngirente acknowledged that the journey remains long, and this calls for more multi-faceted investment approaches.
"The key lesson we have learnt is that advancing STI in LDCs requires a multi-faceted approach that prioritizes investment, fosters collaboration, promotes open innovation, develops human capital, leverages new technologies, and promotes policy coherence," Dr. Ngirente said.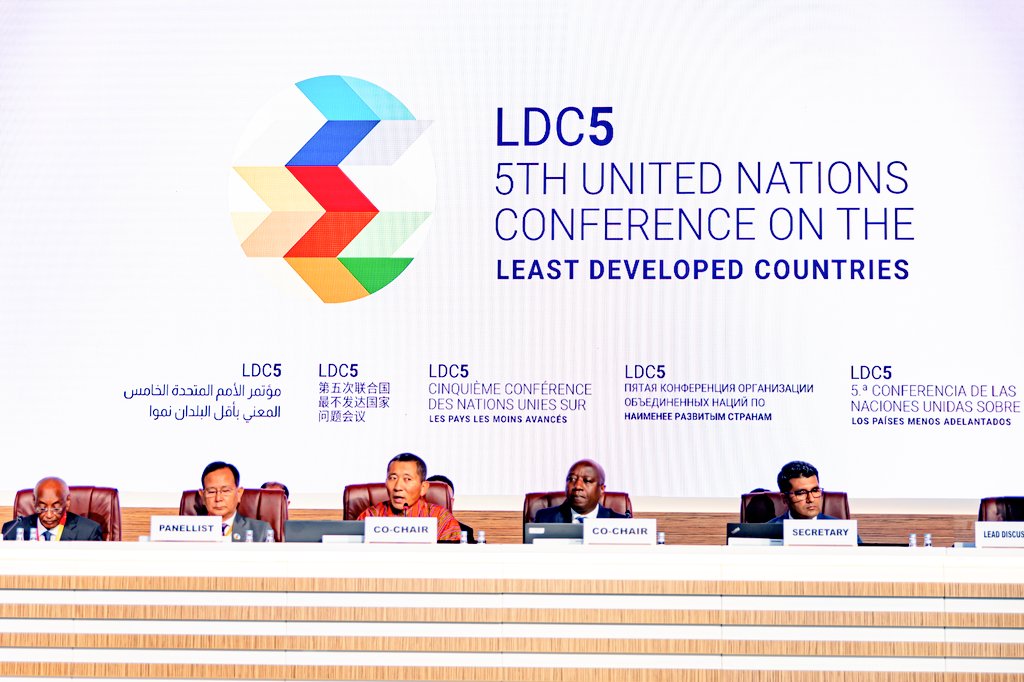 The PM stated that LDCs look forward to learning and borrowing from success stories to advance but asked the meeting to consider three key areas of investment needs that will enable LDCs to pick the first steps.
For example, Ngirente said knowledge cannot be created without researchers, especially in the LDCs and urged creation of regional centres of excellence to foster research and development (R&D), knowledge creation, capacity building and address key societal challenges towards creating meaningful lifestyles.
Statistics on Research and Development (R&D) spending show that the world's total expenditure was estimated to be around $2.4 trillion in 2020. With the United States, China, and Japan being the top three countries and according to the UNESCO Institute for Statistics, the average R&D expenditure in LDCs is only 0.2% of GDP, compared to a global average of 1.7%.
Ngirente also urged creation of a framework to access critical know-how and Intellectual Property (IP) to benefit humanity especially in crisis or pandemic and create a framework to fund R&D in LDCs through research funding vehicles or high learning institutions with the aim of increasing IPs, patents and knowledge created in LDCs to solve cutting edge solutions.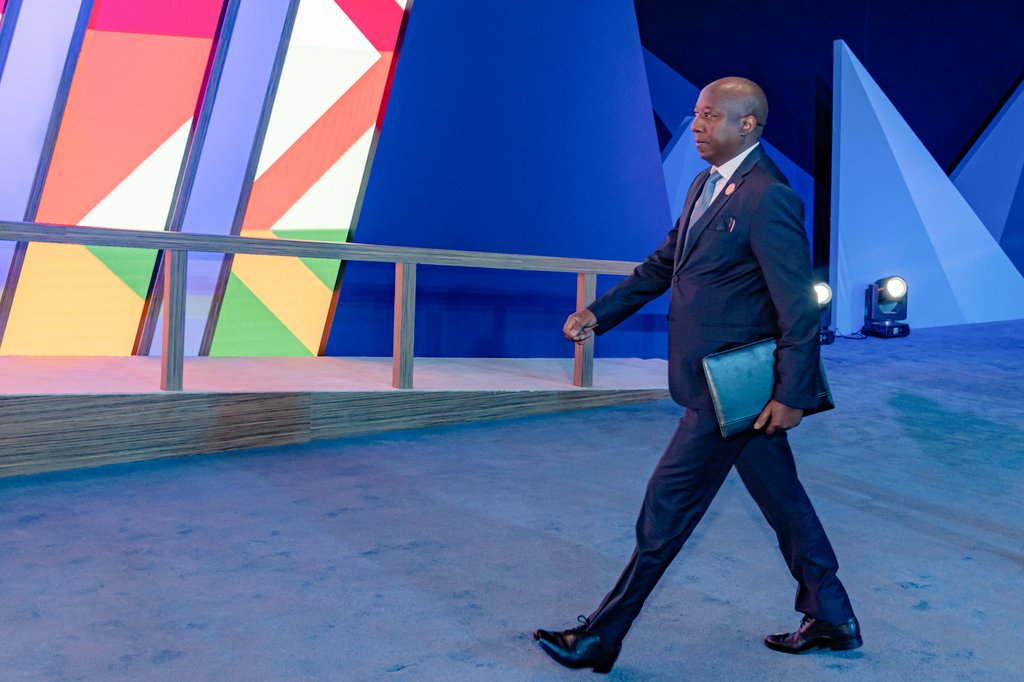 Statistics from the World Intellectual Property Organization (WIPO) reported a total of 3.5 million patent applications filed worldwide in 2019 compared to only 182 in LDCs and of the around 8 million researchers globally, the majority being located in China (45%) and Europe (25%).
On the sidelines of the LDC5 conference, the Prime Minister met with Dr. QU Dongyu, Director General of Food and Agriculture Organization (FAO), Doreen Bogdan-Martin, Secretary General of the International Telecommunication Union (ITU) and Andrew Mitchell, UK Minister of State for Development and Africa.
Dr. Ngirente also met with fellow countrywomen, Louise Mushikiwabo, the Secretary General of Organisation Internationale de la Francophonie (OIF).