Rwanda and Tanzania will continue to work together to strengthen bilateral ties for the benefit of the people of the two countries and the East African Community (EAC) at large.
The commitment was made by President Paul Kagame and his host, President Samia Suluhu Hassan, at a press conference addressed by the two leaders after holding talks on the first day of President Kagame's two-day state visit to the East African nation.
"We are committed to building on our strong, economic, political, cultural, and historical ties. Rwanda and Tanzania's bonds of friendship and cooperation are deeply rooted in common aspiration to improve the lives of our citizens,"
"Africa's entrepreneurial youth give us a comparative advantage but we have to create an enabling environment for them. That is why we are here. Tanzania is a very key partner of Rwanda, particularly with respect to trade, logistics and connectivity. These characterise the things we discussed in our previous meeting,"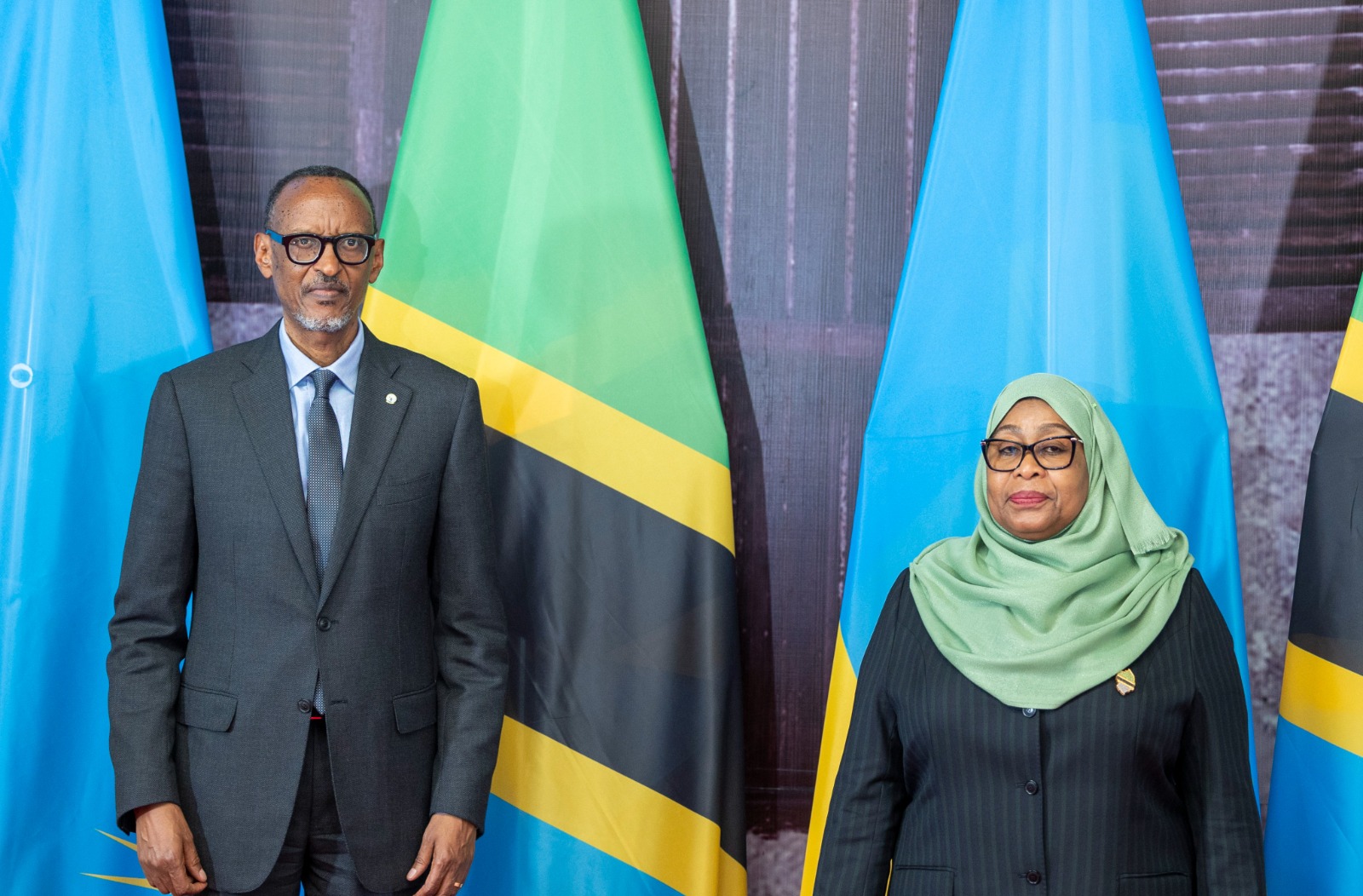 President Kagame commended Tanzania's willingness to further strengthen ties with Rwanda for the mutual benefit of the people of the two countries, who are reaping the benefits while companies from either side are tapping into the available opportunities to compete better in global markets.
The Head of State commended President Suluhu and Tanzania's role in efforts to find peace in the region, particularly in Eastern Democratic Republic of Congo (DRC).
"Mheshimiwa Rais, I want to thank you for your leadership in finding a lasting solution to the conflict that within our region, specifically, the one we have been dealing with in Eastern Congo, together with other members of the East African Community,"
"Building lasting peace and security in our region will require sustained commitment from all of us,  including those directly affected, or responsible for the underlying problems,"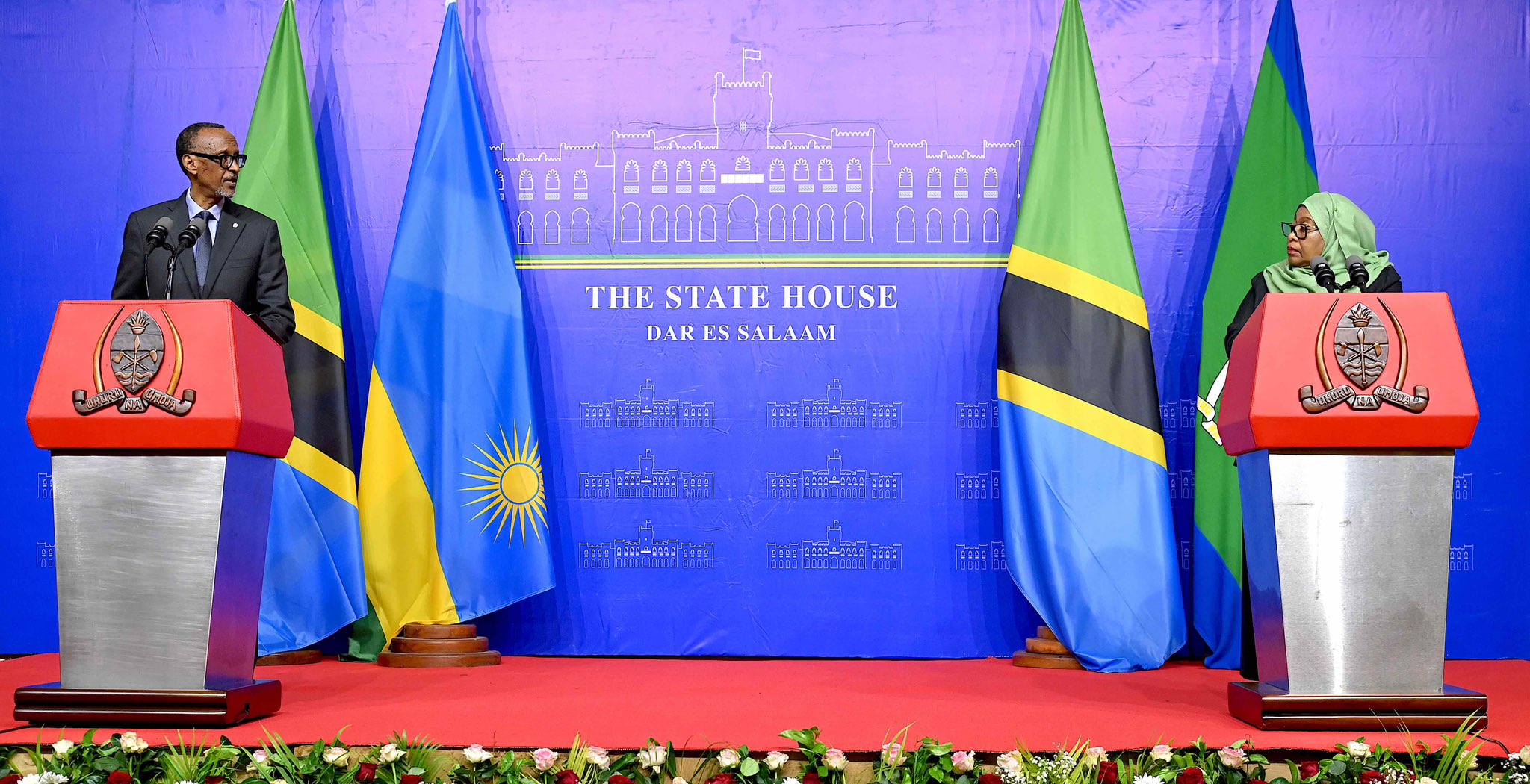 On her part, President Suluhu reiterated that she had fruitful discussions with President Kagame, during which they agreed to further strengthen the already existing cordial ties between the two countries.
The talks, among other things, touched on the Rusumo Hydropower project the two countries are implementing together as well as utilisation of the Dar-es-Salaam port for the benefit of the two countries.
The Tanzanian leader pointed out that they discussed ways of improving trade and investment as well as people-to-people relations.
"We also  talked about defense and security in our region and agreed that our security and defense agencies will continue to work together to ensure security and stability between our countries and the region at large," President Suluhu said.
Additional reporting by Jean Felix Muhire.