President Paul Kagame on Tuesday met and held talks with Pamela Coke-Hamilton, Executive Director of the International Trade Centre (ITC), on ways of bolstering trade and investment in the face of the changing world.
Hamilton paid a courtesy call on President Paul, in the company of other senior officials, including Ildephonse Musafiri, Minister of Agriculture and Animal Resources and Clare Akamanzi, CEO of Rwanda Development Board, among others.
"Today at Urugwiro Village, President Kagame received Pamela Coke-Hamilton, Executive Director of the International Trade Centre and her delegation for a discussion on trade, investment, and Africa's position in the changing face of global trade.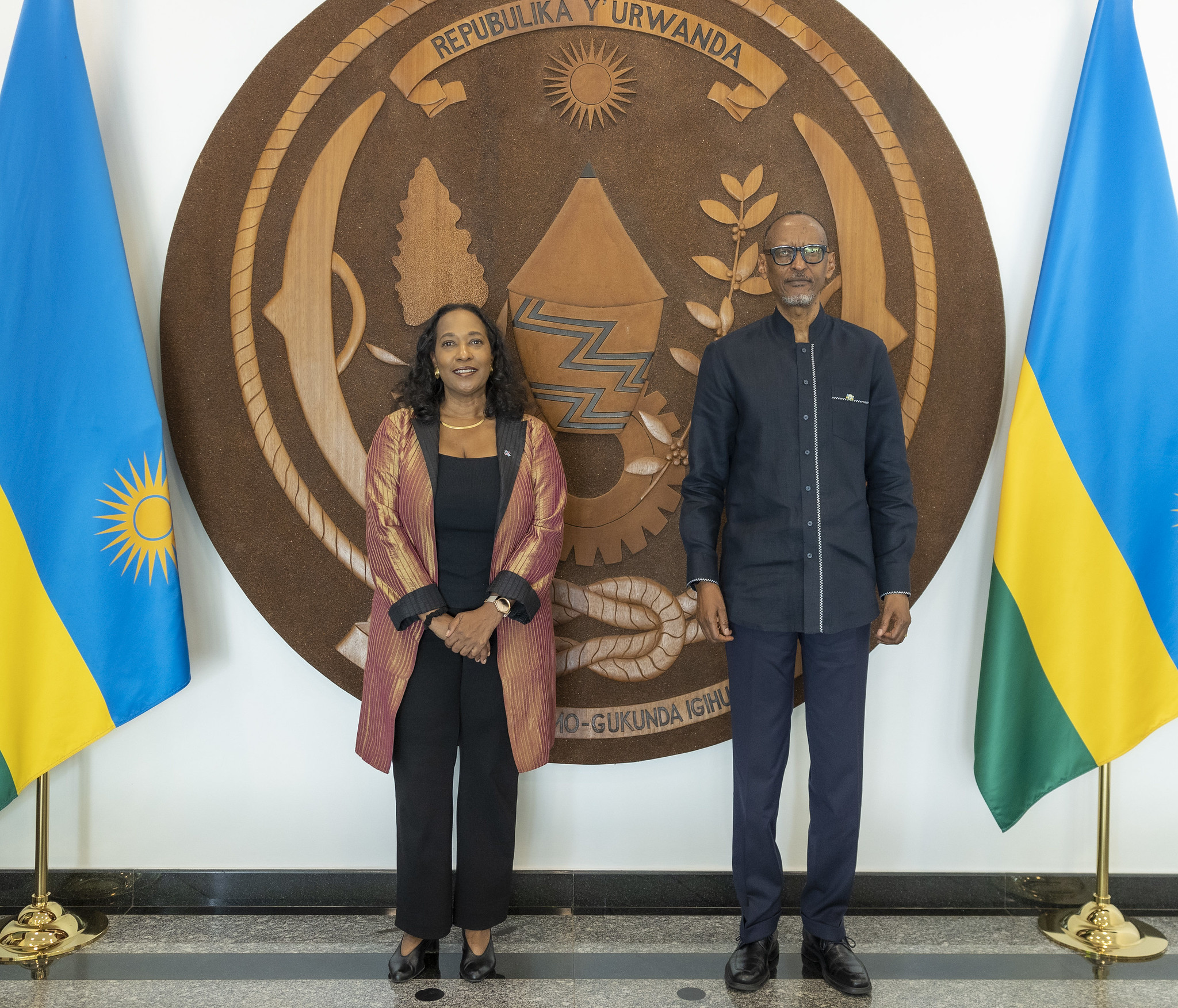 Earlier in the day, the RDB CEO and the Minister of Trade and Industry, Dr. Jean Chrysostome Ngabitsinze, who participated virtually, discussed with Hamilton ways of growing Rwanda's global trade, supporting micro, small and medium-sized enterprises, and how the country can leverage opportunities presented by the African Continental Free Trade Area (AfCFTA).
The ITC is a global agency that has a joint mandate with the World Trade Organization and the United Nations through the United Nations Conference on Trade and Development, with the aim of building trade-led growth for a more equitable world.
ITC supports micro, small and medium-sized businesses' to grow, scale and compete on the market to lift individuals, communities and countries out of poverty and create a more equitable world.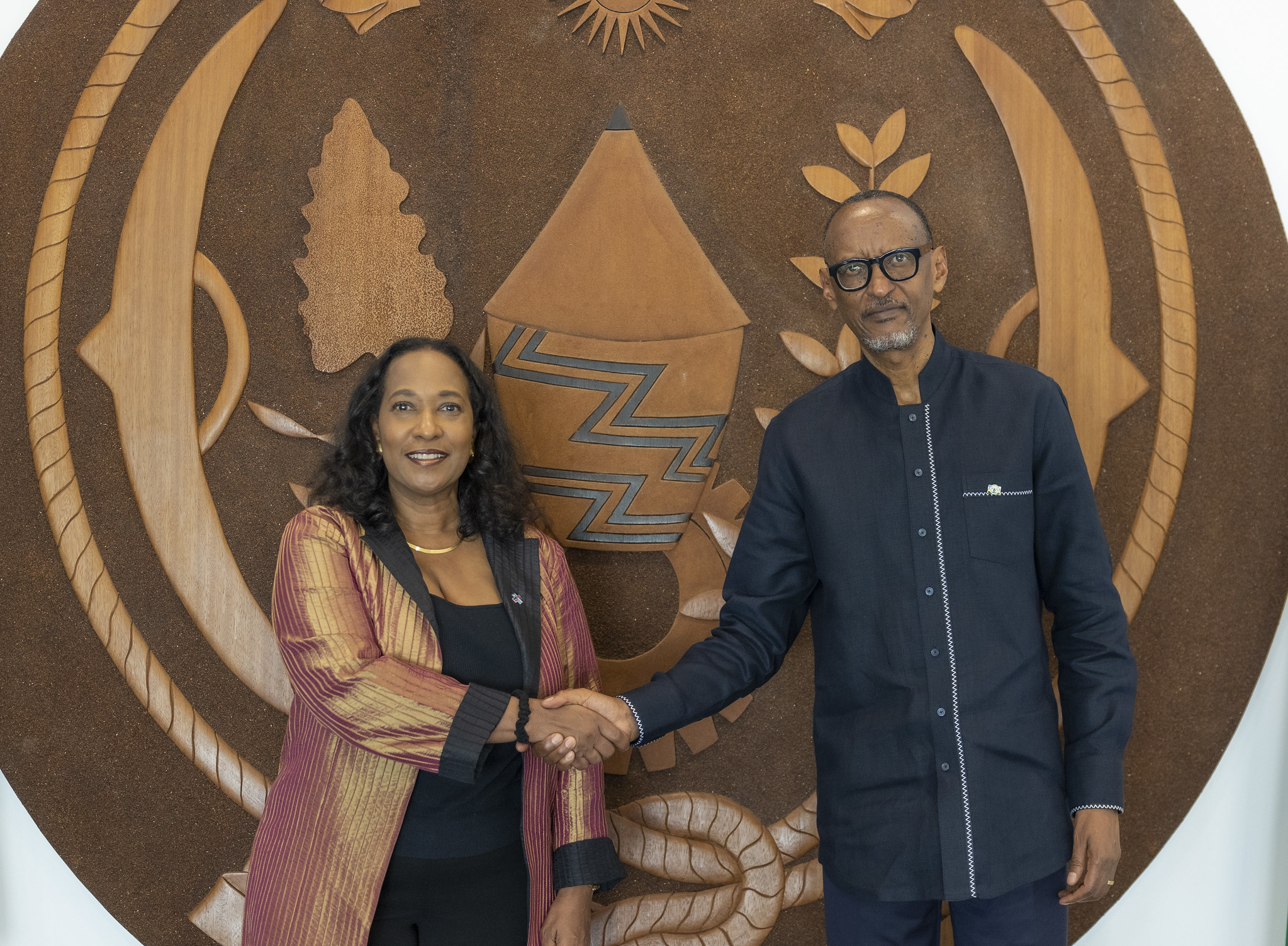 In Rwanda, ITC supports a 'SheTrades', a flagship programme through the Private Sector Federation (PSF), Chamber of Women Entrepreneurs and the Ministry of Trade and Industry, with the objective of supporting and strengthening women-led businesses.
Rwanda joined the programme in 2021, at the time when women-led businesses, like many others, were grappling with the effects of the Covid-19 pandemic.
'SheTrades' is running in 38 countries across the globe, enabling over $380 million in business and investment opportunities for women-led businesses since its inception in 2015.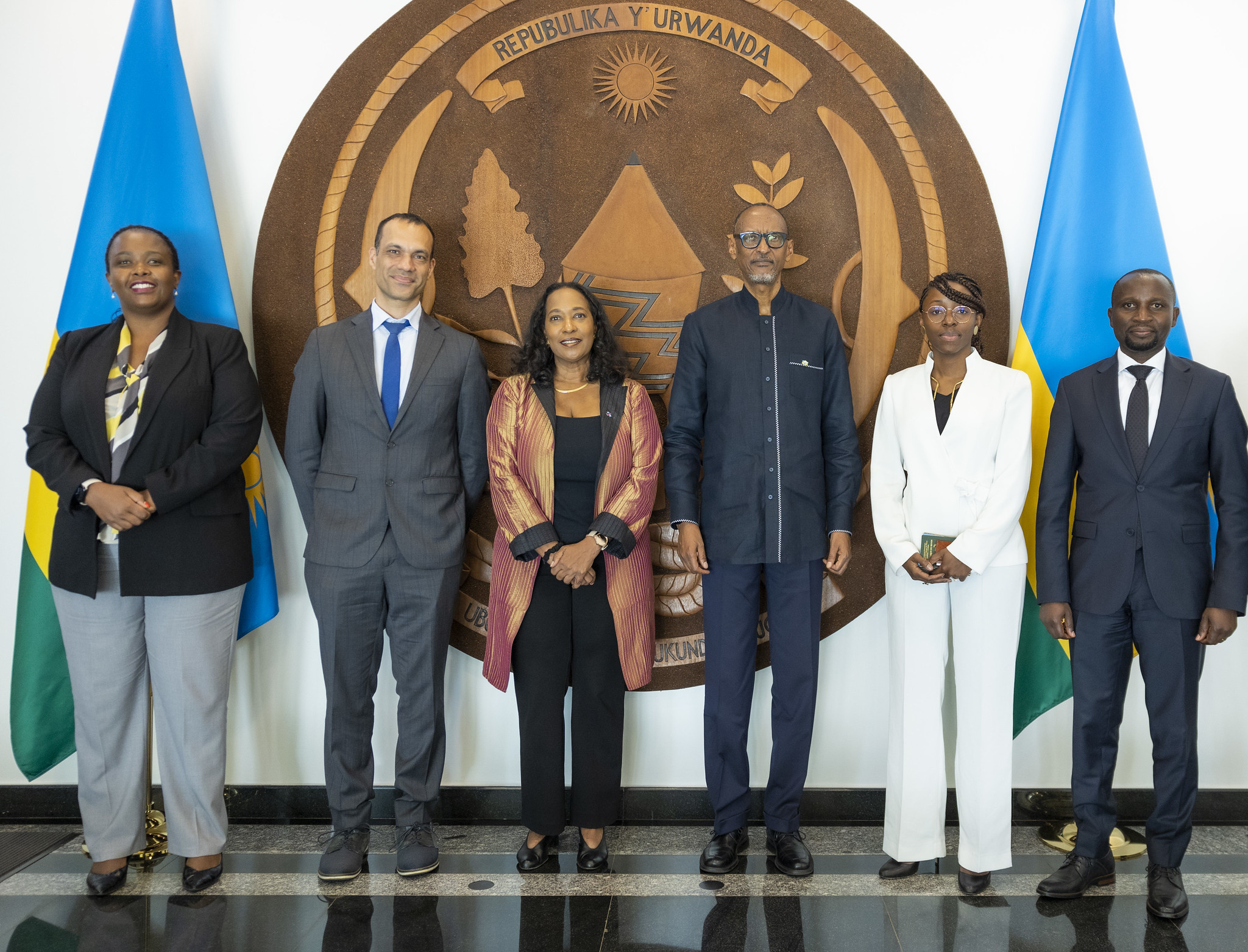 .