The Police symposium on peace, security and justice started on Thursday, June 15, at the National Police College (NPC) in Musanze District as experts in various fields including scholars, policymakers, academicians and researchers discussed on how to enhance justice for sustainable peace and security in Africa.
The 10th edition is part of the one year Police Senior Command and Staff Course (PSCSC) programme.
The Minister of Justice and Attorney General, Dr. Emmanuel Ugirashebuja, while officially opening the symposium, said that justice is a key factor that contributes to peace and security.
He pointed out that the complementarity and mutual reinforcement between justice, peace and security are generally paramount for the stability of the world and Africa in particular.
"Many of the recurrent conflicts in Africa are associated with social injustices resulting into structural violence, insurgency, violent extremism or terrorism; divisive politics; unequal distribution of scarce resources; marginalisation; discrimination; human insecurity," Minister Ugirashebuja said.
Indisputably, he observed, strengthening justice and its institutions goes a long way in addressing all social injustices and making Africa a peaceful continent.
He reiterated that the symposium provides an opportunity for Police students to learn from practical examples of countries including Rwanda, where justice has played a remarkable impact on peace and security after the 1994 Genocide against the Tutsi.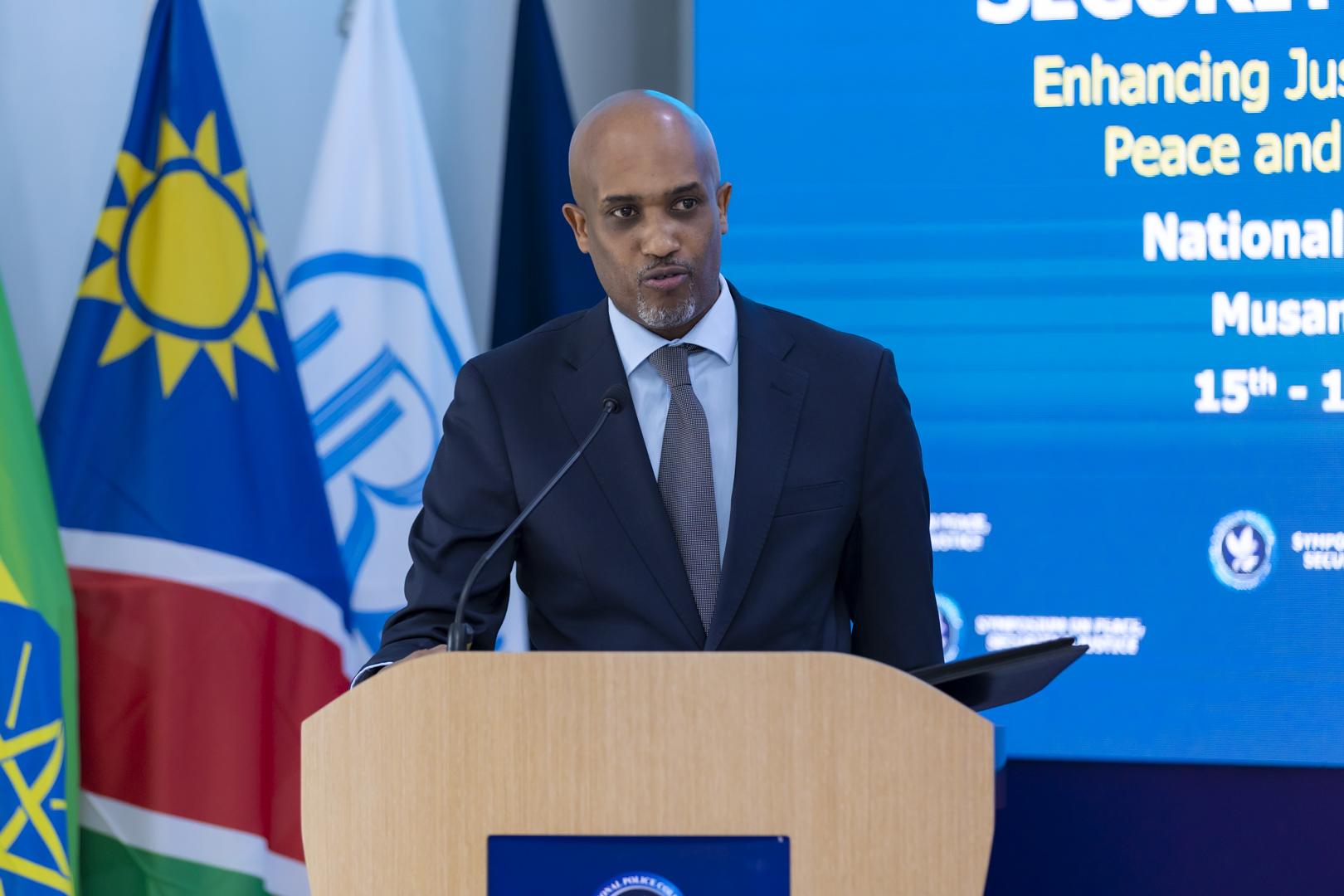 The Minister remarked that the colloquium provides a forum for cooperation, collaboration, constructive debate and effective interchange on the interrelationship of the concepts of justice, peace and security as key drivers to sustainable justice and development in Africa.
The symposium was also attended by the Inspector General of Police (IGP) Felix Namuhoranye, Governor of the Northern Province, Dancille Nyirarugero Prosecutor General, Aimable Havugiyaremye; Commissioner General-Rwanda Correctional Services (RCS), Evariste Murenzi; Secretary General-Rwanda Investigation Bureau (RIB), Col (rtd) Jeannot Ruhunga; the CEO-Rwanda Governance Board (RGB), Dr. Usta Kaitesi; Deputy IGP in charge of Administration and Personnel, Jeanne Chantal Ujeneza; and the Deputy Secretary General for National Intelligence and Security Service (NISS), Col. Jean Paul Nyirubutama.
The NPC commandant, CP Rafiki Mujiji, said that the symposium allows the PSCSC participants to get out of their academic routine and gives them an opportunity to interact with professionals beyond the usual and formal academic lectures, hence expanding their analytical capacities required at their command level.
"Justice is arguably one of the most important ideals in any society, and peace cannot exist where justice is not served. Everybody needs justice, the poor and the rich, the weak and the strong.
Justice should be, therefore, what people strive for in order to create a fair and equitable world; a fair and equitable Africa in our case. It encompasses the notion of maintenance of what is right or just, of course by those who exercise authority and power in any setup," CP Mujiji said.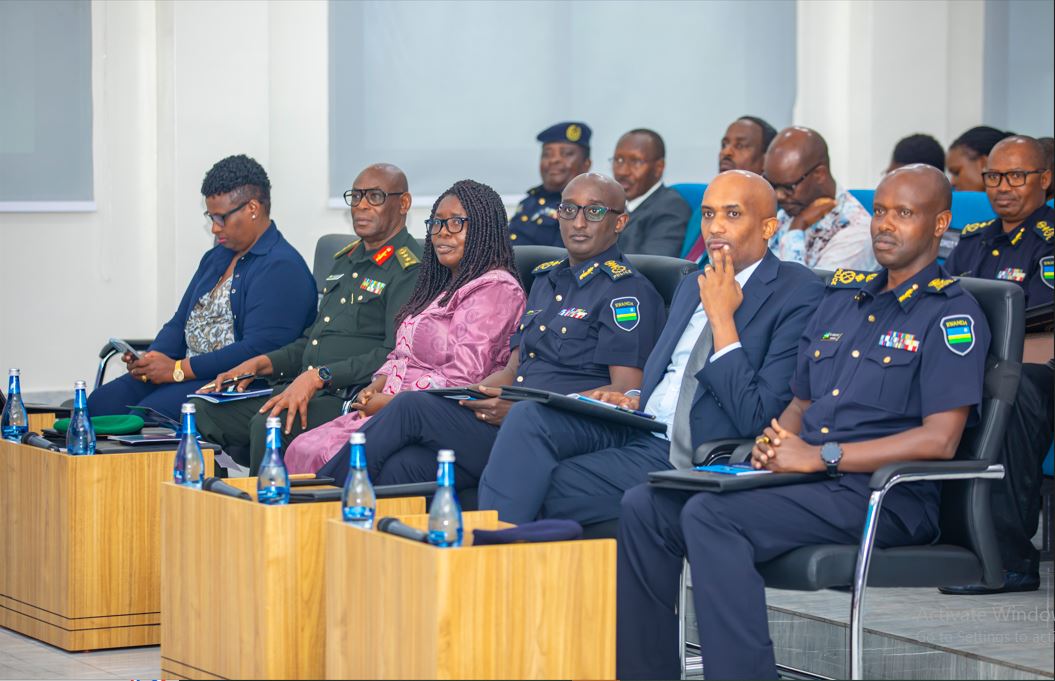 The symposium for the 11th intake of the PSCSC, is part of the one-year academic and professional programme, which offers a master's degree in Peace Studies and Conflict Transformation.
The course also covers strategic command and professional policing, executive leadership as well as strategic management.
Thirty-five law enforcement officers from 10 African countries are part of the 11th PSCSC intake. The Police students are from Ethiopia, Kenya, Malawi, Namibia, Lesotho, Nigeria, Somalia, South Sudan, Tanzania and Rwanda.
Panellists
During the two-day academic event, experts will give their insights on justice in Africa–past and present; social and criminal justice–concerns and prospects; justice and contemporary security dynamics in Africa; and fostering justice for a safer Africa.