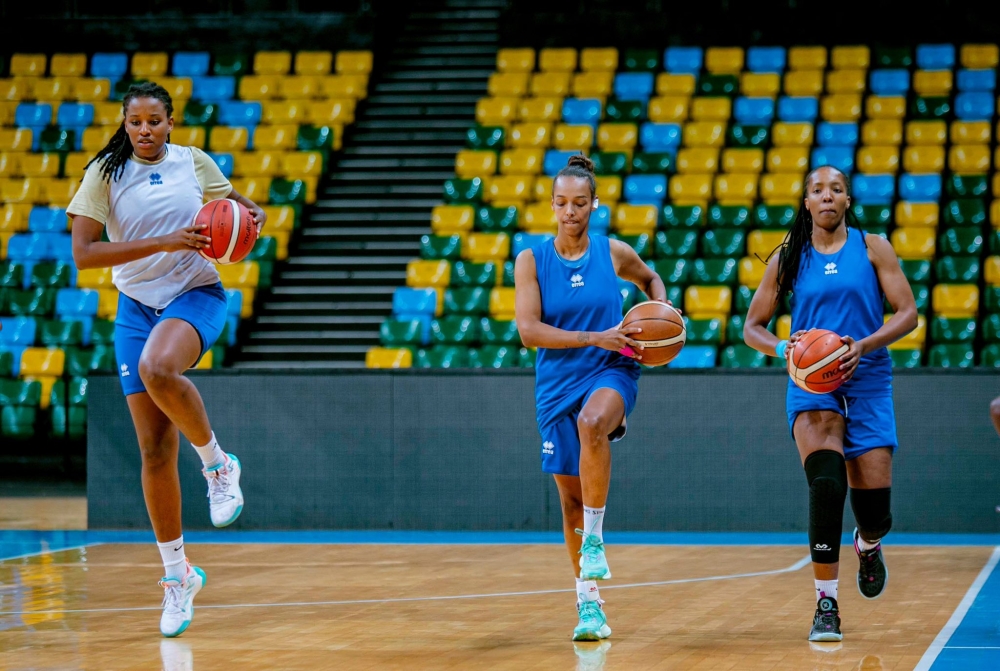 Rwanda women's national basketball team head coach Dr Cheikh Sarr says the team is aiming for fourth place at the 2023 FIBA Women's Afrobasket, which will be taking place from July 28 to August 6 in BK Arena, Kigali.
Sarr's team, which ranked 91st worldwide and 13th in Africa on the most recent FIBA ranking update, is placed in Group A along with two-time champions Angola and Ivory Coast. They will embark on their mission against Ivory Coast on Friday, July 28, before facing Angola on Sunday, July 30, in the last group-stage match. Both contests will kick off at 6 pm.
The Senegalese coach declined to accompany the men's national team to the FIBA Afro-CAN earlier this month in Luanda, Angola, in order to focus on the women's team. This demonstrates his eagerness to excel at Africa's most prestigious women's tournament.
"It's a long process, you have to build physicality, speed and take some charge. Afro-basket is a high-level competition, so you need to have more time and dedicated more to the team," Sarr shedding light on why he didn't join the men's team in Luanda.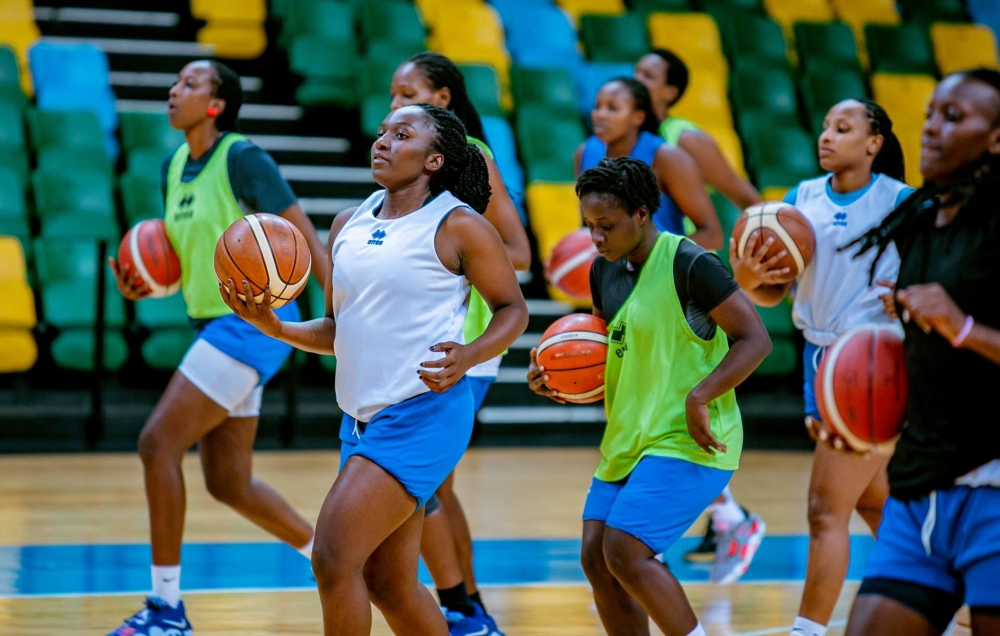 The Women's Afrobasket will be played for the 25th time since its inception in 1966, with Rwanda taking part for the third time after appearing in the 2009 and 2011 editions, where they finished ninth in both.
As part of the 12-nation tournament's preparations, Rwanda women's team played two friendlies against their Egyptian counterpart, with Rwanda winning the first game and Egypt taking the second.
"They (Egypt) are well organized and they play together for ten years now, so it's not easy to play against them but that's what we're looking for," Sarr noted.
"There was a lot of good stuff that we found there, especially on defence. Offensively, we miss a lot of free throws and we have to work on that," he added.
Sarr disagrees with the Rwandan team's expectation that playing in front of their supporters will benefit them, emphasizing that home advantage depends on how you handle it.
"The home advantage is 50/50, some will have a lot of pressure because of the tension, but others will be taking positivity from it."
Ivory Coast and Angola, which won the competition in 2011 and 2013, finished seventh and eighth, respectively, at the 2021 Women's Afro-basket in Cameroon, in which Rwanda didn't participate.
"We analyzed them, Cote d'Ivoire is a good team. Angola is already the champion, they know how to win, they have a good team and good coach, and their players are playing mostly overseas, but we don't really pay attention to the names," Sarr said.
"We're focusing on ourselves and any team we will face, we will do our scouting report and then work on the court."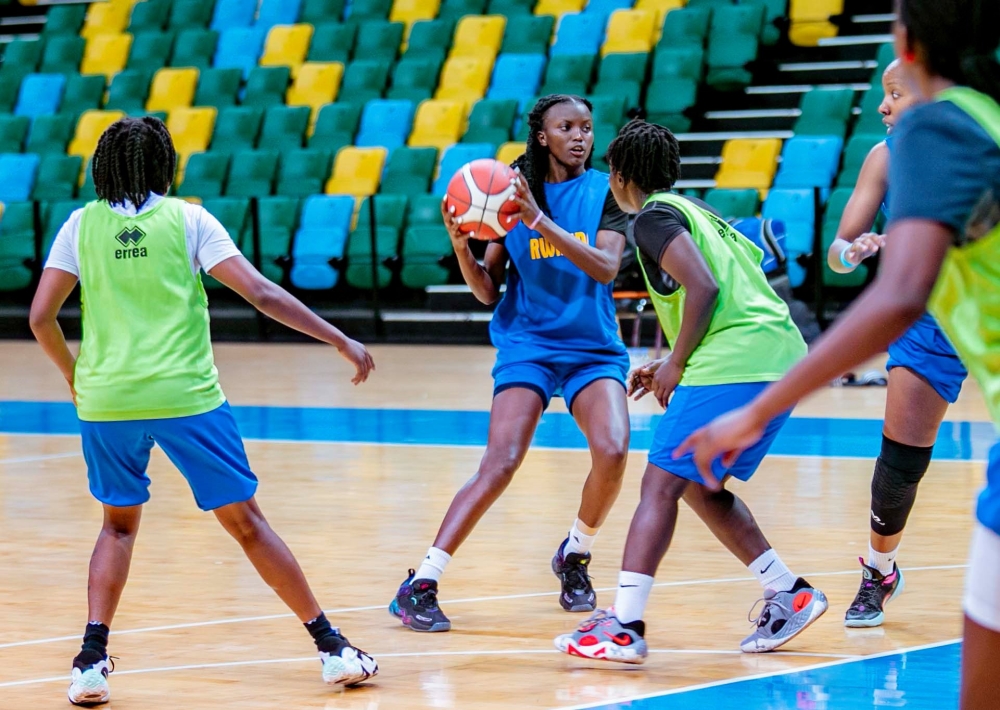 Sarr, who will be assisted by Patrick Habiyambere and Prosper Naci Ndayishimiye, has urged Rwandans to come out and cheer on the team as they compete in the highly-awaited tournament Women's Afrobasket.
Rwanda's full roster:
Charlotte Umugwaneza (skipper), Sandrine Mushikiwabo, Destiney Promise Philioxy, Joyeuse Sifa Ineza, Odile Tetero, Hope Butera, Robertson Crooms Janai, Cécile De Roy, Taylor Rynn Hosendove, Marie Laurance Imanizabayo, Rosine Micyomyiza, Sandra Kantore, Bella Murekatete, Odette Jordan Umuhoza, Chantal Kiyobe, Soiffa Wibabara, and Assouma Uwizeye.