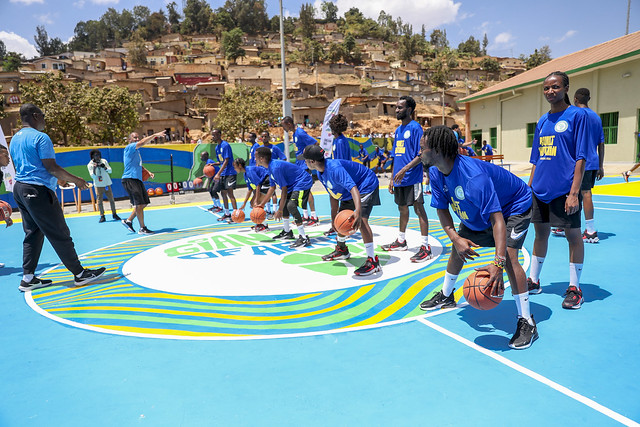 The Giants of Africa, or GOA has grown to be one of the major yearly athletic events in Africa that targets to promote sports, but most importantly unite youth through sports.
This year, it has been hosted in Rwanda to celebrate 20th anniversary, creating unforgettable memories, skills development and establishing several beneficial infrastructures to the local communities.
The latest infrastructure was launched towards the end of the GOA festival, yesterday, called "Kimisagara Dreams Big Court," appropriately dubbed Giants of Africa's 29th basketball court.
It was officially opened on Saturday, August 19. The court is a part of the ambitious project of GOA, which aims to build 100 basketball courts across the African continent in order to develop basketball talent and empower young people through sports.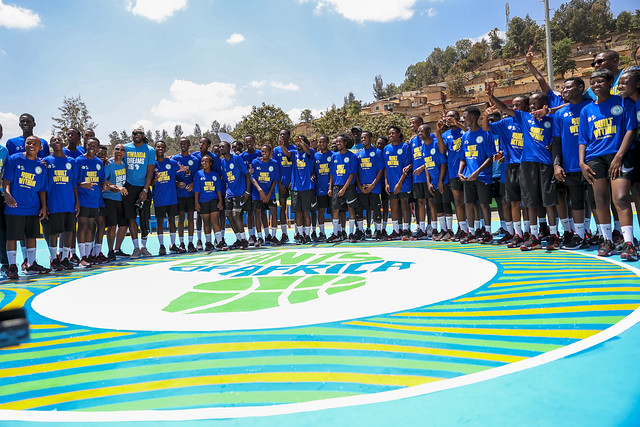 Several dignitaries, including Abdallah Utumatwishima, Minister of Youth, Aurore Munyangaju, Minister of Sports, Mayor of Kigali Pudence Rubingisa, Co-Founder of Giants of Africa and Vice Chairman and President of Toronto Raptors Masai Ujiri, CEO of NBA Africa, and other delegates in Kigali, attended the unveiling ceremony.
The recently unveiled court, which is conveniently situated inside the Kimisagara Youth Centre, has both basketball and handball equipment. In addition to the court, the facility has a designated spectator area and a fully furnished dressing room to accommodate both players' and organisers' needs.
Statements from people who understood the advantages of such programmes for youth development and community building marked the occasion.
Power forward Precious Achiuwa of the NBA's Toronto Raptors reflected on his own time spent as a camper with GOA.
"This is very great because I camped in Giants of Africa a few years back. Masai declared the desire to construct 100 courts across the continent, and the fact that this is the 29th is very amazing. It made me consider how difficult it was to access the basketball courts in my hometown of Nigeria," he said.
The new basketball court followed a groundbreaking for the construction of another iconic court dubbed "Zaria Court Kigali" an urban development initiative that focuses on, among others, community, hospitality, sports and culture.
The Zaria Court Kigali, which is situated in Kigali's vibrant sports and entertainment district close to the BK arena and the still-under-construction Amahoro stadium, is anticipated to host social and cultural community gatherings as well as serve as a draw for sports fans, influencers, and Africa's expanding middle class.
The first Zaria Court in Africa will be situated in Rwanda after construction is finished, which is anticipated to happen in early 2025.
Officials said that Zaria is built around an urban hospitality hub with an 80-room boutique hotel, restaurants, a rooftop lounge, a gym, wellness areas, co-working spaces, and a podcast studio that makes use of existing buildings.
The site's focal point is a multipurpose court that will host a variety of events, including sporting competitions, festivals, performances, and markets.
Before the official start of the competition, two new basketball courts at the Agahozo-Shalom Youth Village was also unveiled as part of the festivities in the BK Arena. The court will act as the foundation upon which dreams are weaved, serving as a symbol of Giants of Africa's dedication to empowering young people through sport.
The GOA festival aims to connect and honour the upcoming generation of leaders in Africa with themes including basketball, education, culture, and entertainment. Kenya, Tanzania, Nigeria, Burkina Faso, Ivory Coast, Rwanda, Democratic Republic of the Congo, Senegal, Somalia, Uganda, Botswana, Ghana, South Sudan, Morocco, Cameroon, and Mali will all have youth campers participating.
President Paul Kagame, Masai Ujiri, and more than 200 youth campers participated in cleanup efforts in Kigali on the festival's last day on 19 August, giving the campers a chance to learn more about the significance of climate change and sustainability.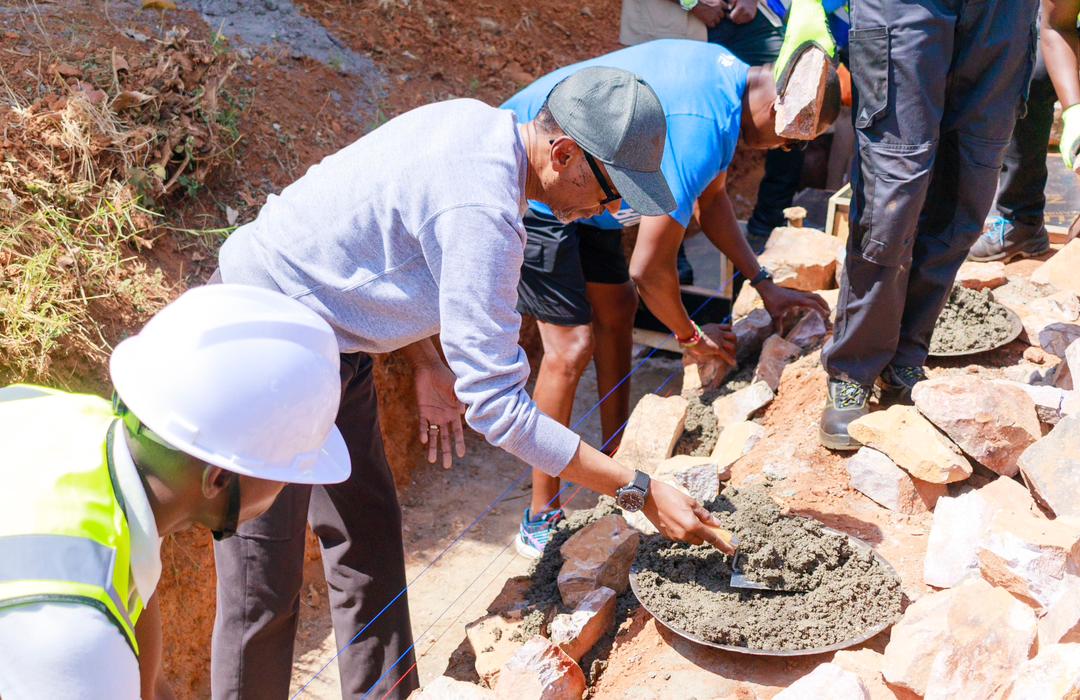 The opening concert, featuring performances by the Grammy Award-winning singer Diamond Platnumz and the Grammy Award-winning choreographer Sherrie Silver, was one of the festival's major highlights.
"This location had almost become a Covid-19 clinic when we initially came here to advertise the festival in February 2020. It was moving to visit this courtside; seeing the patients receiving care and the nurses toiling away said a lot about the cohesion and strength of this community. And it is really encouraging to see this particular spot converted into a basketball court now," Masai Ujiri said.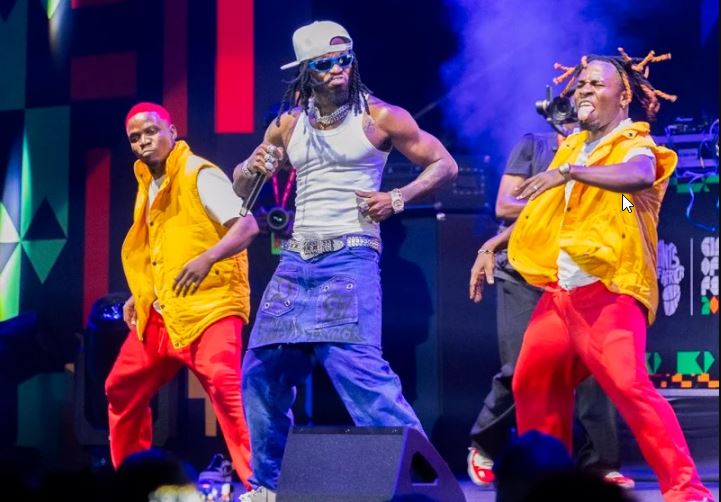 "This renovation goes beyond a simple sports complex. It has the potential to develop into something more, a location where we can mentor the next generation not just in basketball or handball but also in other areas of life. Sports have a special ability to bring people together, promote peace, and give us energy. The past week has been very spectacular in Rwanda, so I'll use this opportunity," he added.
 A week of unification, empowerment, and pure joy  commemorated 20 years of commitment to fostering African youth via sports, education, and culture.