Heritier Ishimwe became the first Rwandan to win the Ironman 70.3 competition winning the triathlon in less than five hours. The competition kicked off in Rubavu District, western province for the second time the city serving as the host.
On Saturday Ishimwe won the overall Ironman Rwanda race in individual category 1.9km swimming, 90km riding a bike and 21.1km running, powering to the finish line on his own as he was cheered on by residents of Rubavu and visitors.
At the finish line, Dutchwoman Berber Kramer won her second historic triumph, reaffirming her title as champion from the previous year, as she became the first woman to cross the finish line, finishing third overall.
There are 290 participants registered for the 2023 edition, with men making up 77.8% of the field and women 22.2%.
With 58 athletes, Rwanda has the largest representation of the 29 participating nations. The United States, South Africa, and Germany have the most international athletes overall.
Kenya, Australia, Belgium, Canada, Chile, DR Congo, Czech Republic, Germany, Egypt, Spain, France, UK, Italy, Japan, Kazakhstan, Luxembourg, Mexico, New Caledonia, Netherlands, New Zealand, Philippines, Poland, Singapore, Slovenia, Ukraine, United States, South Africa, and hosts Rwanda are among the nations taking part.
Participants in Ironman 70.3 Rwanda must complete a multi-lap 21.1km run course that traverses Lake Kivu's shoreline, a 1.9km swim start at the lake's edge, and a 90km cycle loop.
In the morning hours, the athletes started out by swimming, then rode bicycles from the lake to Pfunda, over the street to Karongi, and back to the Kivu Serena Hotel.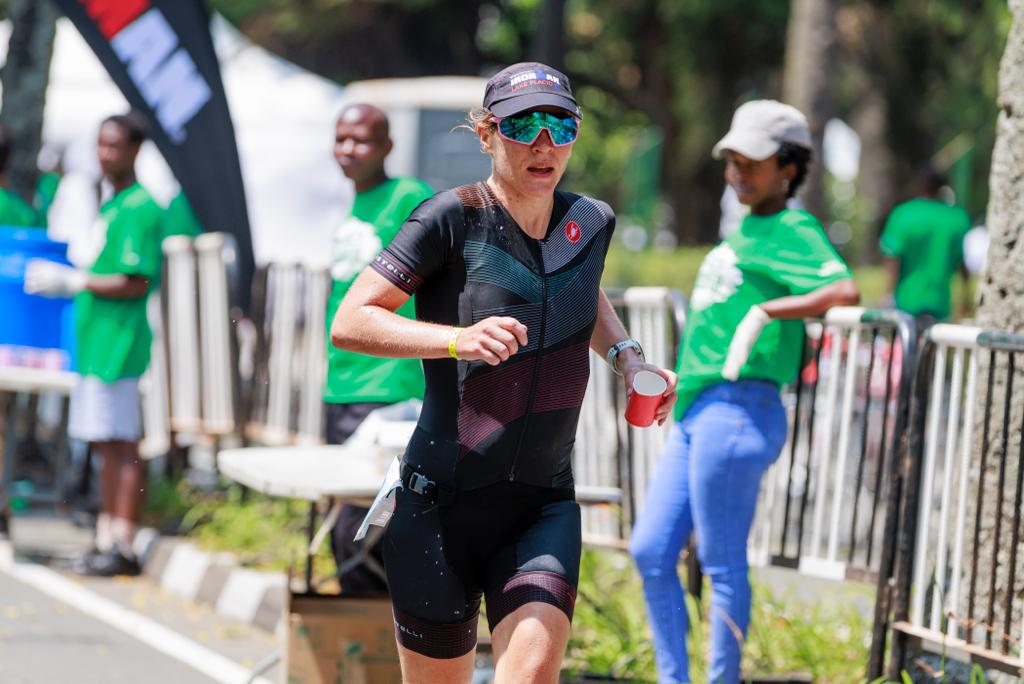 After that, they traveled 45 kilometres to Kigufi and the Kivu Paradise Resort before returning to the Kivu Serena Hotel. To complete the required 90 kilometres, they went around again.
Top authorities in attendance at the event include the CEO of the Rwanda Development Board (RDB), Clare Akamanzi, the Permanent Secretary of the Ministry of Sports, Zephanie Niyonkuru, and the Governor of the Western Province, Francois Habitegeko.