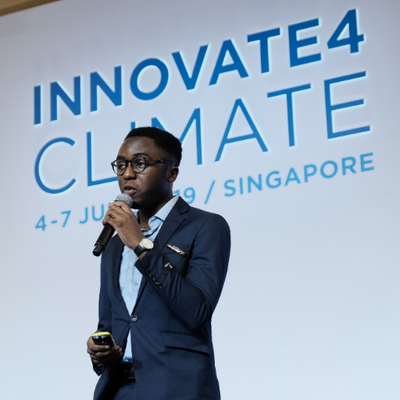 The Commonwealth has announced a Rwandan among youth regional finalists who will vie for the Commonwealth Youth Awards for Excellence in Development Work 2023.
The regional finalists were selected from a group of 50 shortlisted young leaders identified as change makers who are actively making progress towards achieving the United Nations Sustainable Development Goals (SDGs).
The Youth Awards will be one of the main side events of the Commonwealth Youth Ministers Meeting (CYMM), which takes place from 11-15 September 2023 which will celebrate the achievements of the Youth.
The finalist's list announcement on August 24, 2023, indicated that Ghislain Irakoze (Rwanda) was selected among the top four Africa region finalists who stand a chance to be selected as the Commonwealth Young Person of the Year.
The 2023 finalists for the Africa region include: – Ghislain Irakoze (Rwanda), Mawuse Christina Gyisun (Ghana), Deliwe Makata (Malawi), and Emmanuel Tlemu (Republic of Tanzania).
Irakoze is the CEO of Wastezon – an environment project that uses proven and cutting-edge technology to innovate in the urban mining business (e-waste recycling) assisting consumers to exchange quality vetted electronic materials with manufacturers and recyclers.
So far over 500 tons of e-waste have been transacted on the Wastezon app, diverting over 4100 metric tons of carbon emissions.
Each of the 20 finalists (four selected from across five regions), will receive a trophy, a certificate, and £1,000 as their prize. The top finalist from each region will be recognized as the regional winner and will receive £3,000.
One of the five regional winners will then become the Commonwealth Young Person of the Year 2023 and be awarded £5,000.
The Commonwealth Youth Awards will be presented in person this year at St James's Palace in London, where the event will be attended by His Royal Highness, The Duke of Edinburgh.
The Duke has long championed youth causes and promoted development opportunities for young people.
"These 20 regional finalists have sacrificed much and it is with great pleasure that we have an opportunity to reward them. I also want to thank the Duke of Edinburgh for agreeing to attend the Awards and the Queen's Commonwealth Trust for their continued partnership," said Layne Robinson, the Commonwealth's Head of Social Policy Development.
In continuation of the Commonwealth Secretariat's partnership with the Queen's Commonwealth Trust (QCT), an additional prize of £20,000 in funding will also be presented to one project at the award ceremony, to be delivered over the course of two years.
The winner will be enrolled in the QCT's Youth Ventures Programme and given access to coaching and development. opportunities.