The Rwanda men's volleyball team have begun their campaign at the ongoing African Volleyball Championship with an underwhelming 3-0 (25-17, 25-18, 26-24) defeat to Morocco on Monday in Cairo, Egypt.
On Thursday, August 31, the two teams faced off in a warm-up match, with Morocco shocking Paulo De Tarso's team by a score of 3-0 in sets. Therefore, Rwanda entered the match hoping to learn from their mistakes and kick off their campaign with a bang.
However, things didn't go as planned as Morocco, who finished fourth at the 2021 tournament in Kigali, wasted no time in showcasing their brilliance on the court, winning the first set convincingly 25-17.
Despite De Tarso's best efforts, his side still fell short of the Moroccans in the second set, losing 25-18.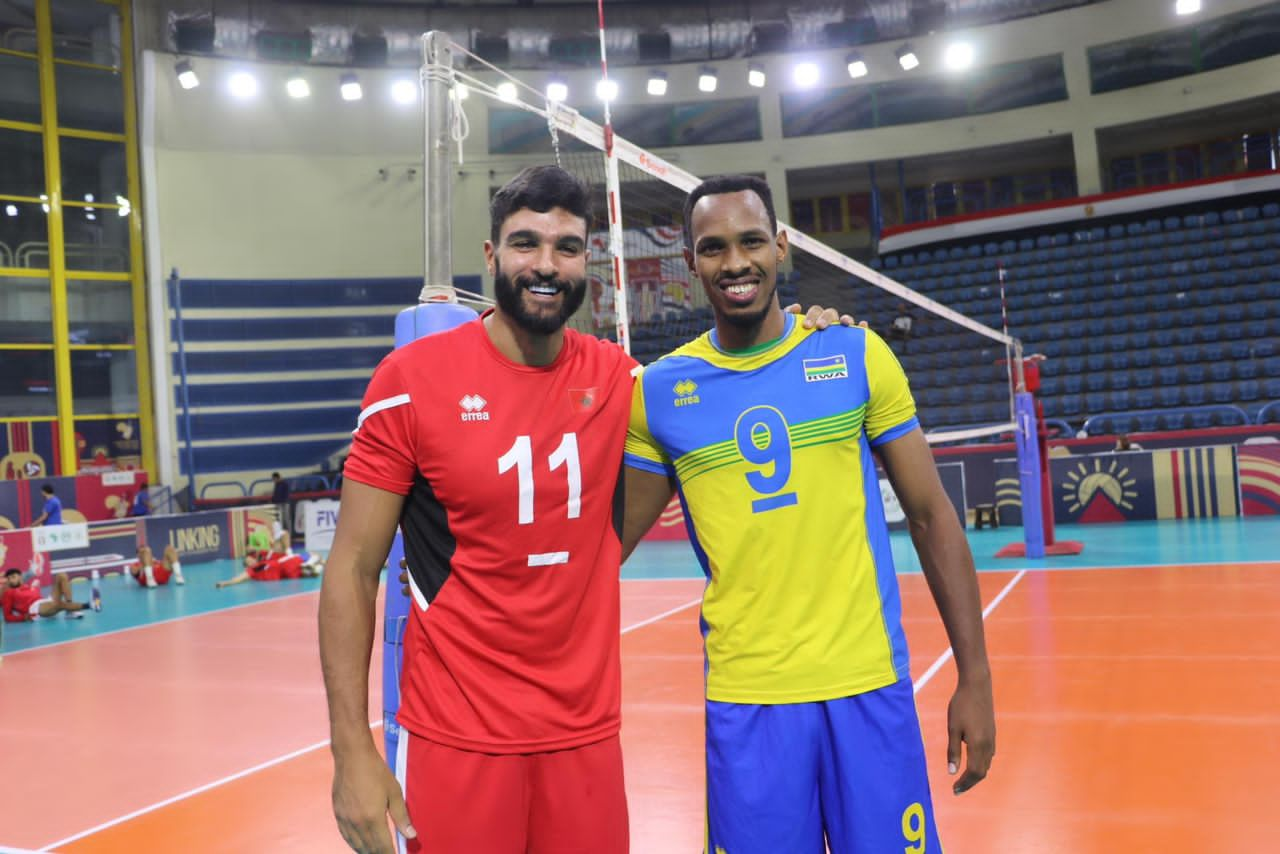 Rwanda came out strong in the third set, aiming to rebound and win their first set, but Morocco adroitly managed the final plays ahead of Rwanda, leading them to a hard-fought 26-24 victory to win in straight sets (3-0) and register their first triumph in the tournament.
"We're always playing close against these guys, and we're still playing with emotions. We must be cold, our minds must be cold, but if we don't play like a team, it's going to be hard. We knew what to do against them but our emotions controlled us, so we have to change this major thing and improve our defence. In our country, we have to start teaching volleyball with defence, not attack," Rwanda head coach Paulo De Tarso said after the game.
"I believe If we play correctly inside of our system, we can win these next two games," he added.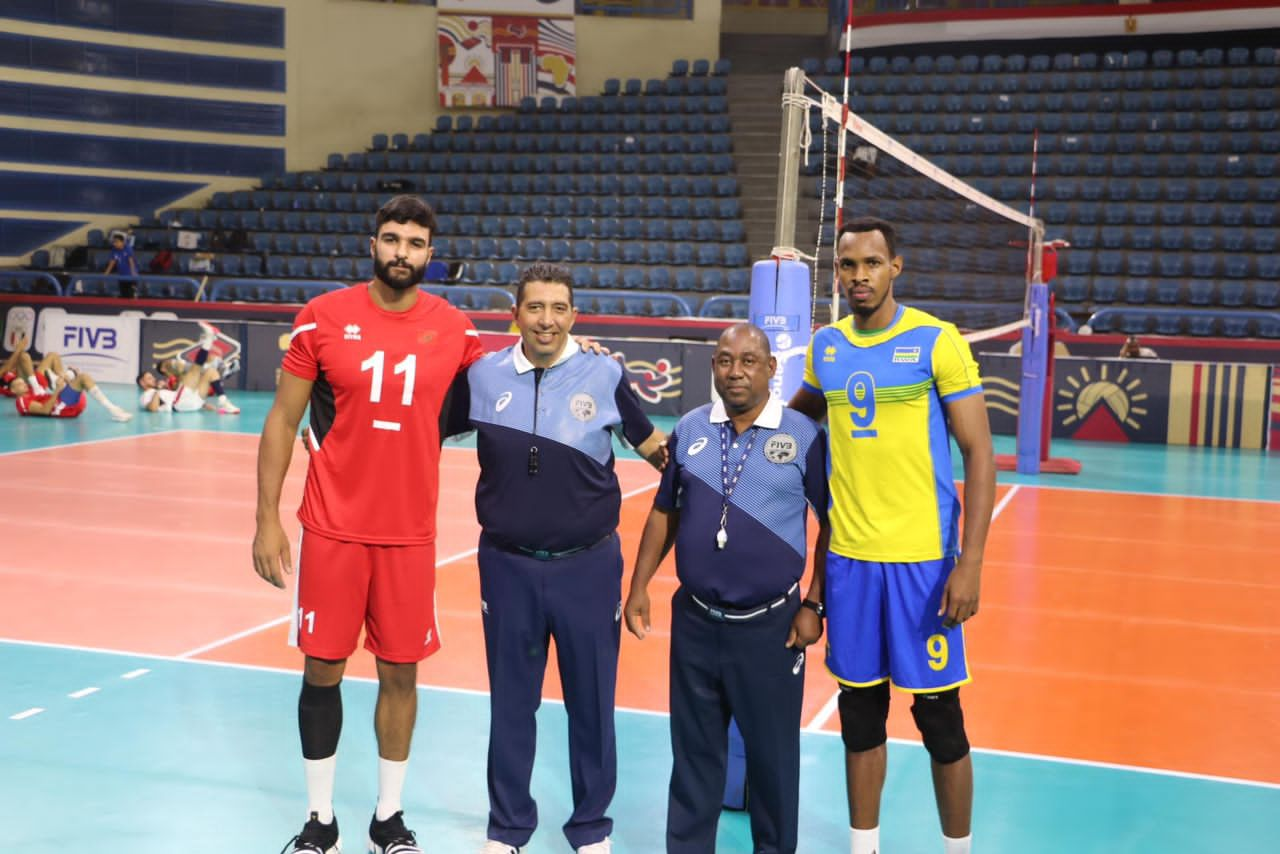 "Morocco is a tough team, they were favourites to beat us, so we just came to compete. The issue we had was that we have a lot of young players, so the pressure of this men's level was quite challenging for them. However, the team's overall performance isn't terrible, and I believe things will improve gradually," Rwanda men's team skipper Wicklif Dusenge said.
"We will spare no efforts to defeat Gambia, I think it's not a tough opponent even though we must respect each team here."
In Group B, Tunisia thumped Mali in three straight sets (25-8, 25-24, 25-7), while Tchad racked up their first victory by beating Tanzania 3-0 (25-19, 33-31, 25-23). In Group C, Libya defeated Ghana 3-1 (25-23, 18-25, 25-15, 25-20), whereas Kenya fell short of the defending runners-up Cameroon with a 3-1 loss.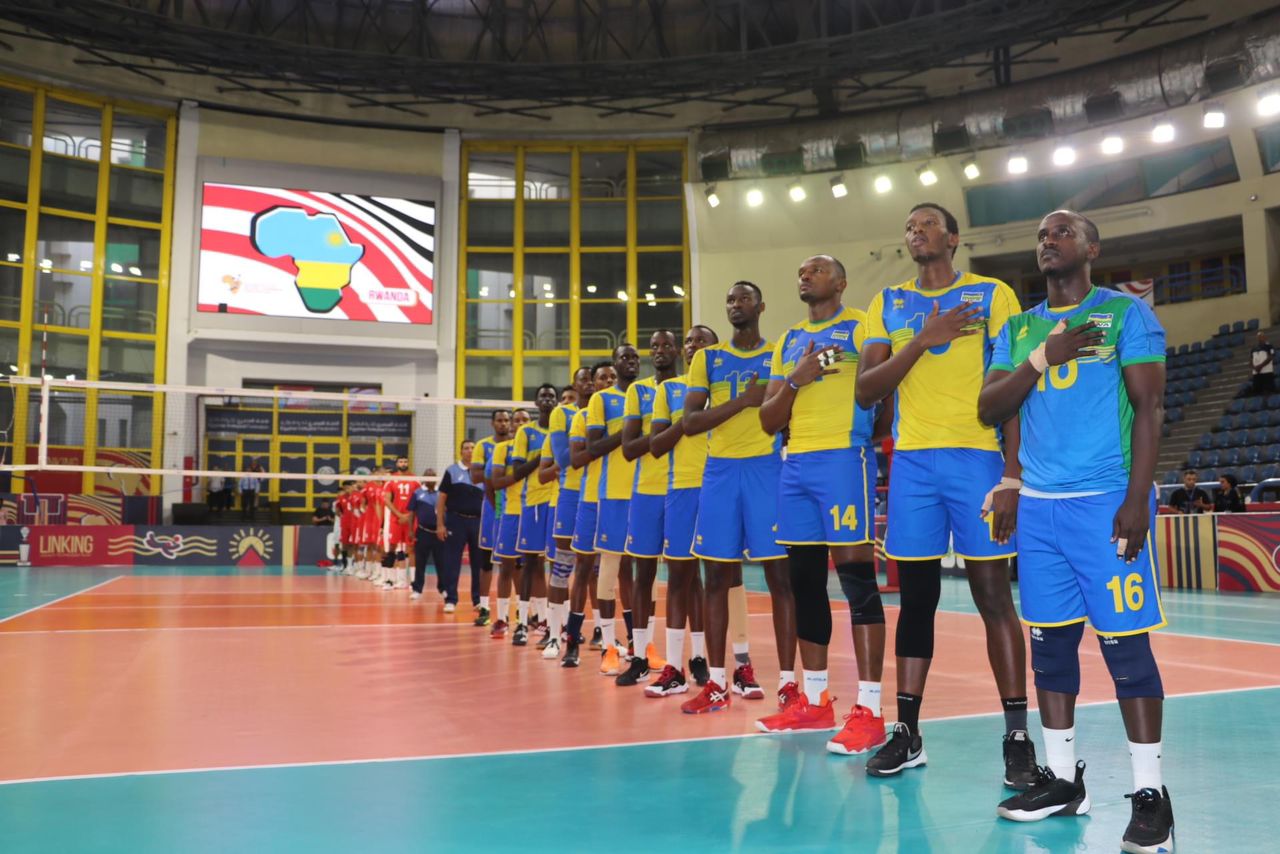 Rwanda team, who are placed in Group D alongside Morocco, Senegal and Gambia, will return to action on September 5 when they take on Gambia, with the game tips off at 12 p.m. Kigali time.
Rwanda men's national team are striving to achieve or surpass what their women's team compatriot achieved in Tunisia, where they clinched fourth place at the recently concluded Women's Volleyball Championship.
They finished sixth at the 2021 Volleyball Championship in Kigali, with Tunisia emerging as the champion for the 11th time.