Finally, Gorilla have their first-ever Rwanda Premier League triumph of the season after pulling off a close-fought 1-0 victory over Amagaju, with Cedric Mavugo's half-time goal proving to set the difference at Huye Stadium and breaking his side's seven-game winning drought.
Moussa Gatera's side had drawn six matches and lost once before handing Amars Niyongabo's men a first defeat of the season. Amagaju had been unbeaten for seven league matches but failed to resist and keep up their stellar start to the campaign against the visitors on Sunday.
This valiant win lifted Gorilla to ninth spot with nine points from eight league games, while the Nyamagabe district-based team slightly dropped to fourth position with 13 points.
Luvumbu displays his significant role yet again at Rayon Sports
Heritier Luvumbu's superb hat-trick was enough to earn Rayon Sports all three comfortable points over Sunrise on Saturday. The Congolese midfielder proved to be the team talisman as his super-charged form saw him net twice in the first half thanks to his left-footed volley in the 24th minute and a strike from the spot 20 minutes later.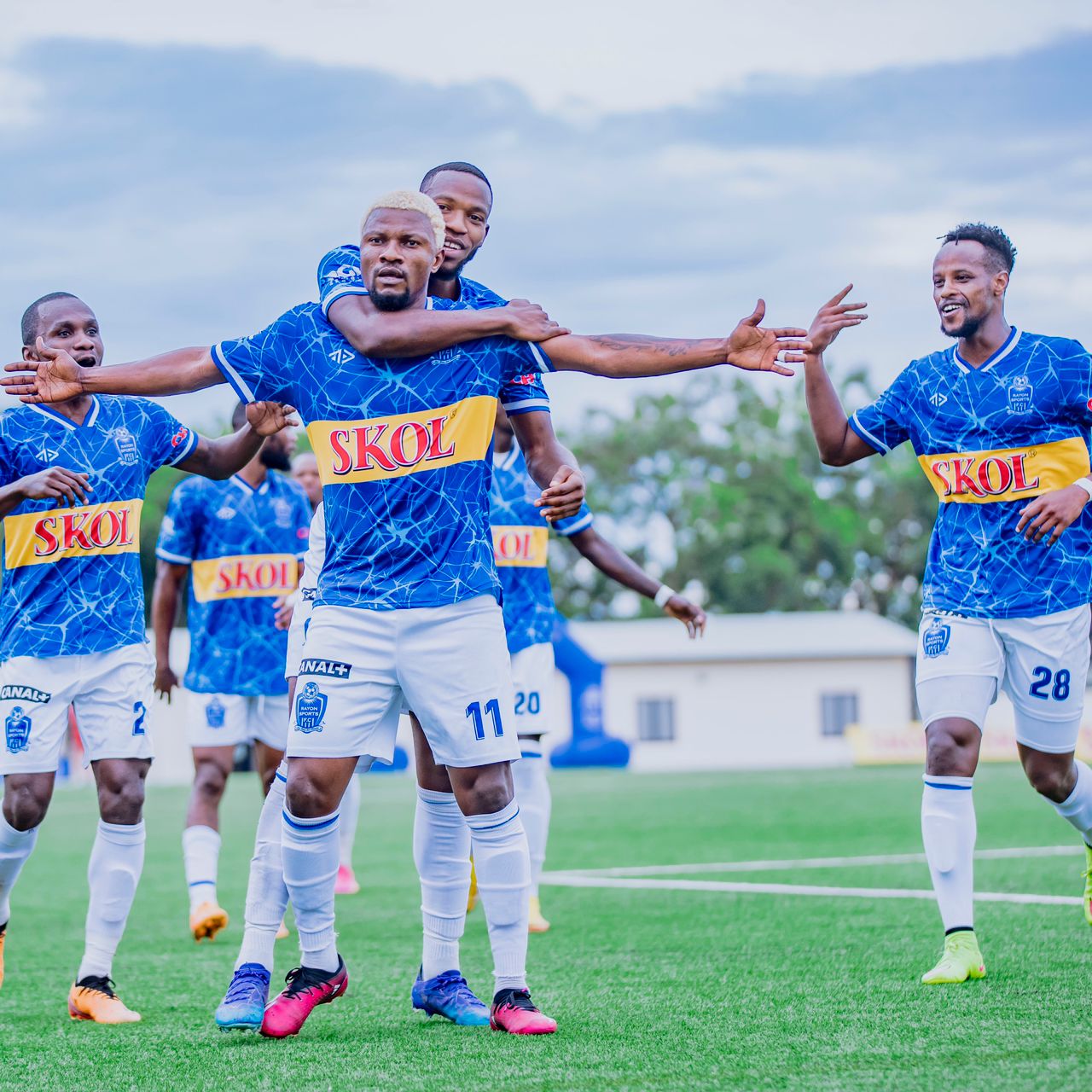 It was Luvumbu who scored again in injury time, but this time he struck a 30-yard screamer to mark his first-ever hat-trick in the league and ensure Rayon Sports cruised past Hassan Muhire's side.
"It's been a really long time and that's why I say that today is really my day, I really thank God for this day," Luvumbu said after bagging his first hat-trick for Rayon Sports.
Nigerian musician Mr Eazi, who sponsors Rayon Sports through his company Choplife, was in attendance at Kigali Pele Stadium, witnessing Rayon Sports' 3-0 trouncing victory over Sunrise.
This well-merited victory put Rayon Sports in fifth spot with 12 points from seven league matches while gearing up to square off against their arch-rival APR on Sunday, October 29.
Meanwhile, Sunrise are currently sitting in the rock-bottom place of the table with six points from seven matches, levelling on points Marines, with Hassan Muhire being under fire
More adversity at Kiyovu Sports
Kiyovu Sports' woes persisted as they were heavily beaten 3-1 by Police on Friday night at Kigali Pele Stadium. Muhadjiri Hakizimana and Bienvenue Mugenzi teamed up to perfection as they both netted and had an assist for each other.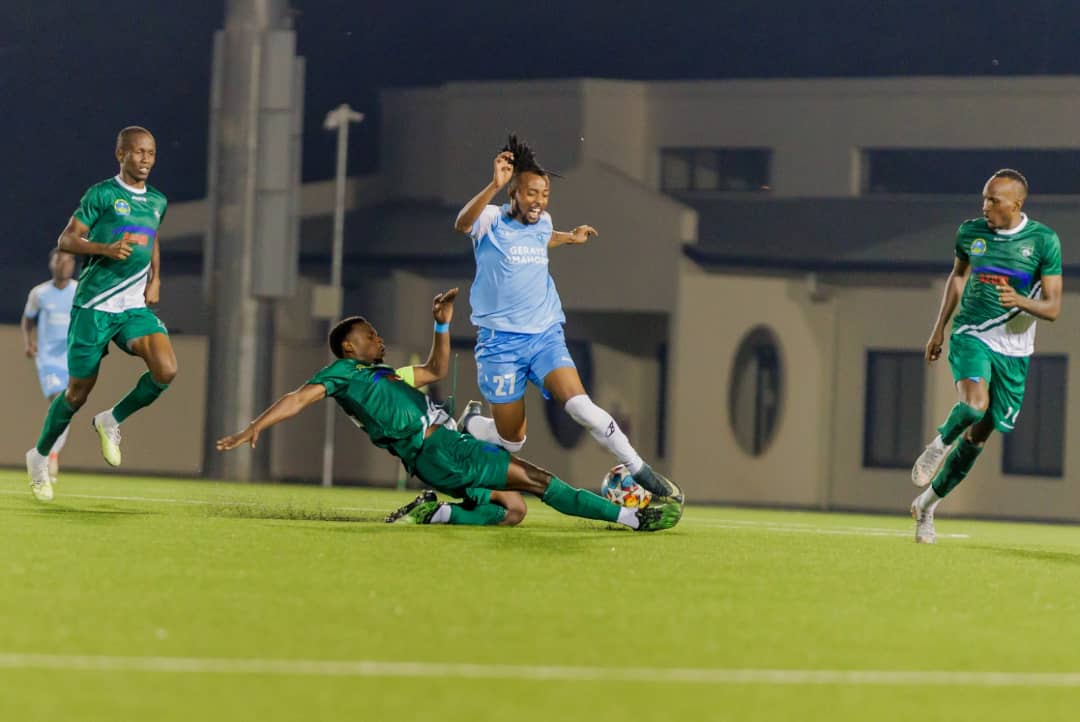 The defeat added to financial predicaments at Kiyovu Sports, which the club head coach Petros Koukouras had opened up about, asserting that he had never faced such terrible working conditions in his life.
"I think there is no shame in that defeat, we played against a better team. The boys, as always, tried their best. We just let a few moments of the game dictate the results. In the second half, we were the better side but unfortunately, we didn't create any chances and this is a big concern to us. We have to keep going, we're in good form. We're a new team, we have more than 15 new players, and every day we improve," said Koukouras in the post-game interview.
With 12 points, the Mumena-based team sit in seventh position after eight league matches. Meanwhile, Police's significant win moved them up to third spot with 13 points from seven games, just four points behind Musanze and APR
Bizumuremyi got slammed after Etincelles' 3-0 loss
Etincelles fans raised more concerns about the club head coach Radjab Bizumuremyi following their 3-0 devastating defeat to APR at Umuganda Stadium. Etincelles are 14th with seven points, just a point above the relegation zone, having won two games, lost five, and drawn one.
"Our players are capable, but the big problem is the coach. There are some players he agrees with, and others he doesn't agree with. A lot of players are out of their position," One Etincelles fan told IGIHE.
First-half goals from Victor Mbaoma and Ramadhan Niyibizi fired APR at the top of the table, level on points with Musanze while preparing to host the Rwandan derby. The Nigerian striker's brace made him the second goal scorer thus far with five goals, just one goal behind Musanze's Peter Agblevor
Gasogi return to winning ways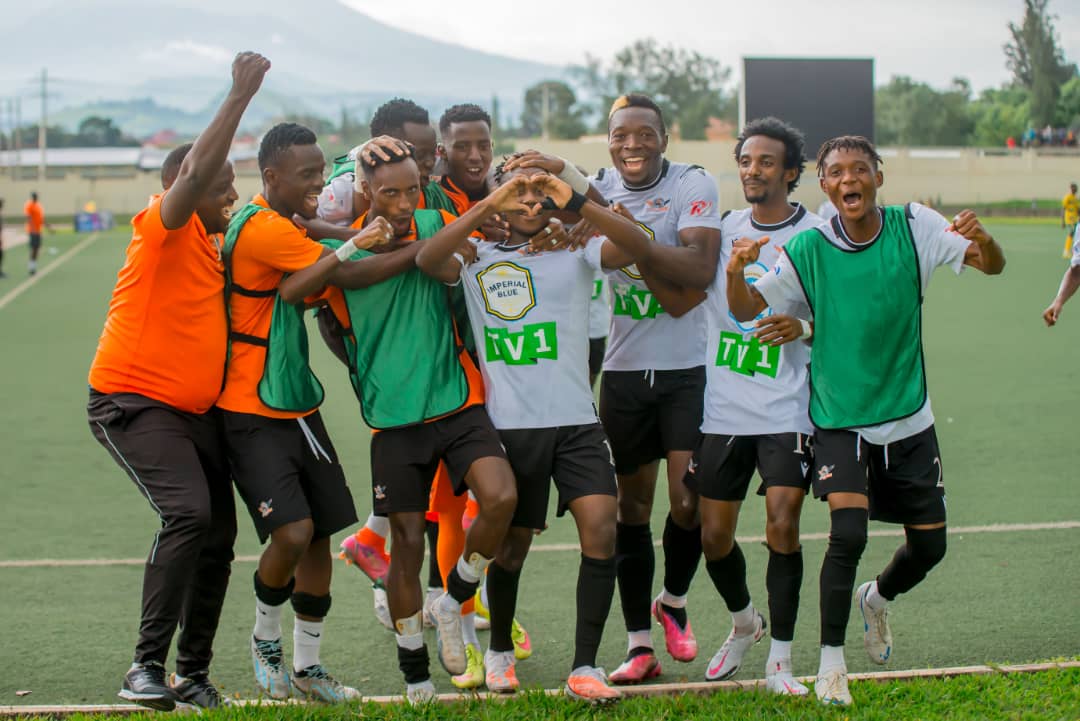 Theodore Malipangou's 36th-minute goal earned Gasogi United a 1-0 victory over Marines at Umuganda Stadium, breaking their four-game winning drought.
Gasogi had shown inconsistency during their previous seasons in the top tier, and it was the same story at the start of this campaign as Alain Kirasa's side had won only three from eight league contests, having lost thrice and drawn twice.
Meanwhile, Marines are suffering a poor start to the season almost similar to their last campaign's start. Yves Rwasamanzi's team sit in the relegation zone with six points from eight games, level on points with the rock-bottom Sunrise.
Day 8 full results:
Police 3-1 Kiyovu Sports
Rayon Sports 3-0 Sunrise
Muhazi United 1-1 Musanze
Marines 0-1 Gasogi United
Mukura VS 2-1 Bugesera
Etincelles 0-3 APR
Amagaju 0-1 Gorilla
Etoile de l'Est 0-0 AS Kigali