In the inaugural match of the African Football League, Tanzanian NBS Premier League giant Simba Sports Club and Egyptian powerhouse Al Ahly shared the spoils with a 2-2 draw at Uwanja wa Mkapa on October 19, 2023.
The atmosphere inside Uwanja wa Mkapa was electric, with "VISIT RWANDA" displayed on big screens, encouraging the spectators to explore the beauty of Rwanda. The crowd was buzzing with excitement as the match kicked off.
The first half saw a balanced play, but the Pharaohs "Al Ahly" displayed their determination to break the deadlock earlier.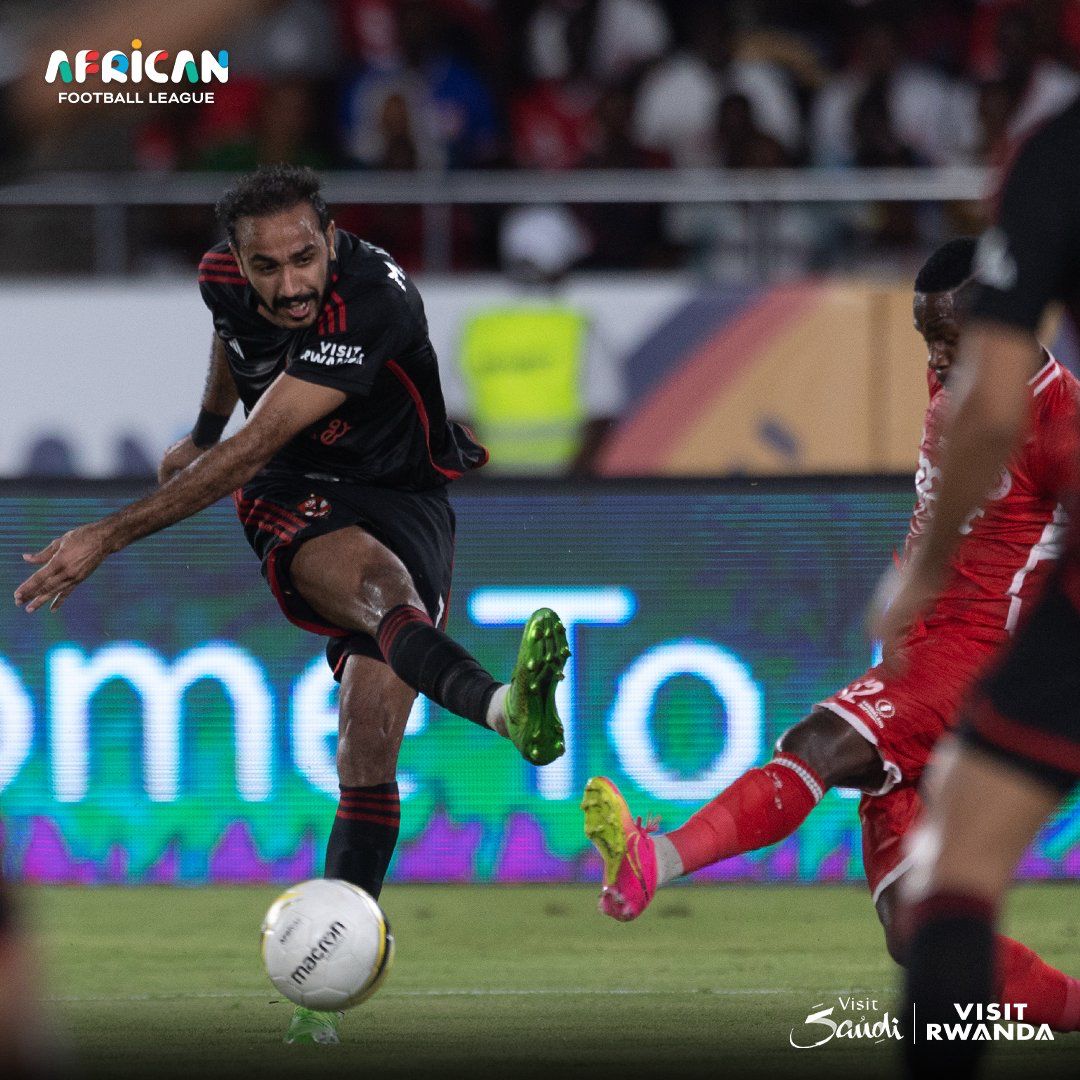 It was Reda Slim of Al Ahly who made history by scoring the tournament's first goal on the stroke of halftime, sending the Egyptian fans into a frenzy.
Simba Sports Club, playing in front of their home crowd, had an extra incentive to perform as the President H.E Samia Suluhu Hassan had promised to award the team with 10 million Tanzanian Shillings for every goal they scored.
The second half started with Simba Sports Club intensifying their efforts to find the equalizer. Their persistence paid off when Tanzanian striker Kibu Denis Prosper scored from a brilliant assist by Burundian Saido Ntibazonkiza in the 53rd minute, leveling the score at 1-1.
Simba's control of the game became evident, especially with the tactical expertise of their Brazilian coach, Roberto Oliveira Gonçalves do Carmo.
Their dominance continued, and on the 59th minute, international Malian player Sadio Kanouté, who came off the bench, netted Simba's second goal from a corner kicked by Saido Ntibazonkiza.
However, Al Ahly was not to be outdone. Kahraba Mahmoud, displaying his skill and determination, equalized for Al Ahly in the 63rd minute, setting the scoreline at 2-2.
Both teams made strategic changes, trying to gain an upper hand, but the match concluded with the score level. The thrilling contest showcased the spirit of African football, leaving fans eagerly anticipating the next matches of the African Football League The stage is now set for the next exciting encounter, scheduled to take place on October 24th at Cairo International Stadium in Egypt.
Football enthusiasts especially both teams fans across the continent are eagerly awaiting more thrilling moments in this historic African Football League.