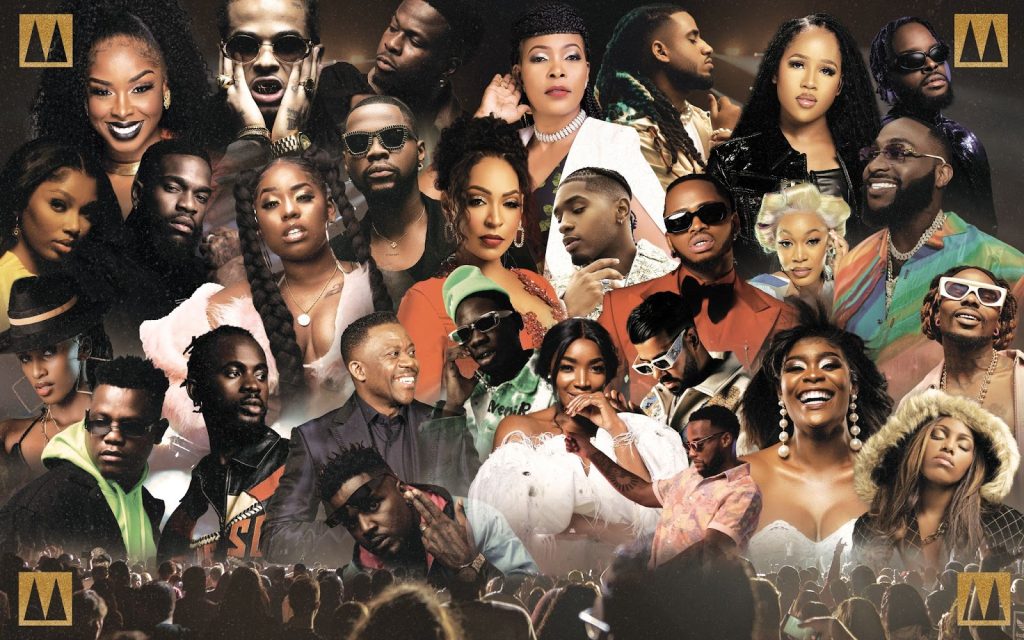 This weekend from 20th to 22nd October Trace will celebrate its 20th anniversary in Kigali with a three-day festival.
Crowds of music lovers around the world will be watching the Saturday award ceremony as it unfolds. Names like Davido, Rema, TayC, Namcebo, Benjamin Dube, Yemi Alade among others are set to appear and perform live on the stage.
Nigerian music veteran D'Banj alongside Angolan global super model Maria Borges are set to host the award ceremony.
Besides the award ceremony there will be talent showcase with art, crafts, food, music and business masterclasses from Rwandan artist to the world.
From Afrobeat, Dancehall, hiphop, Kizomba, Afro fusion and the trending amapiano will feature at the event.
Every African music genre will be celebrated in the Trace award and festival, the first ever to be hosted in Africa.
The 4 hour show on Saturday in the BK Arena is expected to have a lineup of 50 artists, where music fans will have the opportunity to experience the live event.
Speaking about the awards, Trace chairman and co-founder Olivier Laouchez said: "The Trace Awards' nominations salute achievement and excellence from more than 150 performers, producers, DJs, writers, composers, directors, established artists and rising stars, and their management and labels. We congratulate all the nominees, most of whom will attend and perform in Kigali on 21st  October. It will be an unmissable experience for lovers of African and Afro-inspired music."
Competing in 22 award categories are platinum-selling artists from more than 30 countries in Africa, South America, the Caribbean, the Indian Ocean and Europe. The winners' trophy was designed by acclaimed Congolese sculptor and designer Dora Prevost.
These categories include: Album of the year, Song of the year, Best male, Best female, Best music video, Best newcomer, Best collaboration, Best Dj, Best producer, Best gospel artist, Best Live, Best dancer, Best artist Africa anglophone, Best artist Africa francophone, Best Artist Africa Lusophone, Best artist Rwanda, Best arist France&Belgium, Best Artist UK, Best artist the Caribbean, Best artist Indian Ocean and best artist North Africa.
On Sunday there will be a gospel concert that will feature different artists namely Benjamin Dube from south Africa, Soweto gospel, KS Bloom will be performing live, Nyundo school of music among others.
Unfolding over three days and nights, the Trace Festival aims to put Rwandan creativity and the country's flourishing creative economy on the map in a celebration of music, entertainment, fashion, food, design, photography, arts and crafts, hair and beauty, home decor and much more.
Rwandan artists who will join the prformance lineup are Kivumbi King, Angel Mutoni, Ish Kevin, Kenny K Shot, Mike Kayihura and Bruce Melodie among others.
The festival and market place will be family friendly where tickets are placed at 2,500frw for under 18years old. Saturday award tickets are set at Rwf 20 000,Rwf 25 000 and  Rwf 180 000 with the door opening at 3:00 PM and the show due at 7:00pm till 11:30PM.
Since 2003, Trace is the first multimedia and digital platform in the world sorely devoted to Afro-Urban music and cultures as well as to the success of young artist. Trace reaches more than 350 million fans in 180 countries.