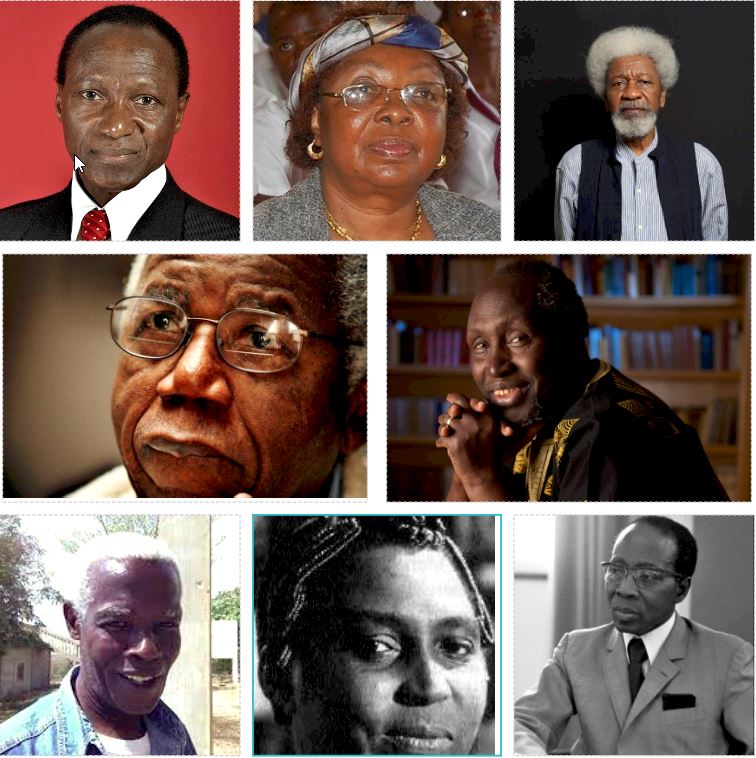 In a continent that is diversely rich both ethnically and culturally, it is not surprising to see that the literature which emerged from Africa is equally diverse and multifaceted.
Dealing with a range of social and cultural issues, relationship between Africa's past and present, from women's rights and feminism to post-war and post-colonial identity,the African writers are celebrated through the International African Writers' Day.
The day which falls on November 7 would be an occasion for everyone, from either Anglophone or Francophone world to pay tribute to their best writers, a handful of which are mentioned here:
Chinua Achebe
Born Albert Chinụalụmọgụ Achebe November 16, 1930, Chinua Achebe was a Nigerian novelist, poet, and critic who is regarded as a central figure of modern African literature. His first novel and magnum opus, Things Fall Apart, occupies a pivotal place in African literature and remains the most widely studied, translated, and read African novel.
Things Fall Apart (1958), is a devastating depiction of the clash between traditional tribal values and the effects of colonial rule, as well as the tension between masculinity and femininity in highly patriarchal societies.
Achebe is also a noted literary critic, particularly known for his passionate critique of Joseph Conrad's Heart of Darkness (1899), in which he accuses the popular novel of rampant racism through its othering (stereotyping) of the African continent and its people.
Achebe's novels include: Things fall Apart (1958), No longer at Ease (1960), Arrow of God (1964), A man of the People (1966), An Image of Africa (1977), There Was a Country (2012)…
He died aged 83 on March 21, 2013 Boston, Massachusetts, U.S.
Ngugi wa Thiong'o
His original name is James Thiong'o Ngugi, born January 5, 1938 in Limuru, Kenya. He is considered "East Africa's leading novelist"
His popular Weep Not, Child (1964) was the first major novel in English by an East African. Ngũgĩ wa Thiong'o is a Kenyan author and academic who writes primarily in Gikuyu and who formerly wrote in English.
One of Africa's most important and influential postcolonial writers, Wa Thiong'o began his writing career with novels written in English, which nevertheless revolved around postcolonial themes of the individual and the community in Africa versus colonial powers and cultures.
Wa Thiong'o was imprisoned without trial for over a year by the government for the staging of a politically controversial play; after his release, he committed to writing works only in his native Gikuyu and Swahili, citing language as a key tool for decolonizing the mind-set and culture of African readers and writers.
Among his best books: A Grain of Wheat (1967), The River Between (1965), Weep Not Child (1964), Petals of Blood (1977), Decolonising the Mind (1986), Devil on the Cross (1980), Matigari (1986), Dreams in a Time of War (2010)…
 Wole Soyinka
Akinwande Oluwole Babatunde Soyinka, 89, known as Wole Soyinka, is a Nigerian playwright, novelist, poet, and essayist in the English language. He was awarded the 1986 Nobel Prize in Literature, for "in a wide cultural perspective and with poetic overtones fashioning the drama of existence", the first sub-Saharan African to be honoured in that category.
Soyinka has been a strong critic of successive Nigerian (and African at large) governments, especially the country's many military dictators, as well as other political tyrannies, including the Mugabe regime in Zimbabwe. Much of his writing has been concerned with "the oppressive boot and the irrelevance of the colour of the foot that wears it".
During the regime of General Sani Abaca (1993–98),[Soyinka escaped from Nigeria on a motorcycle via the "NADECO Route". Abacha later proclaimed a death sentence against him "in absentia".
With civilian rule restored to Nigeria in 1999, Soyinka returned to his nation. At age 89, Soyinka lives in his hometown Abeokuta, the capital city of Ogun State in southwest Nigeria. His novels among others: The Trials of Brother Jero (1963), The Interpreters, (1965), The Road (1965), The Man Died: Prison Notes (1971), Chronicles from the Land of the Happiest People On Earth (2021)…
Ayi Kwei Armah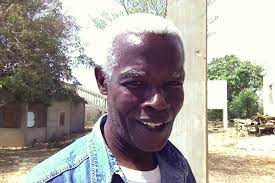 84 year-old Ayi Kwei Armah's novels are known for their intense, powerful depictions of political devastation and social frustration in Armah's native Ghana, told from the point of view of the individual.
His works were greatly influenced by French existential philosophers, such as Jean Paul Sartre and Albert Camus, and as such hold themes of despair, disillusionment and irrationality.
His most famous work, The Beautiful Ones Are Not Yet Born (1968) centres on an unnamed protagonist who attempts to understand his self and his country in the wake of post-independence.
He also wrote: Two Thousand Seasons (1973), Fragments (1970), The Healers (1979), Why Are We So Blest? (1972), Smi n skhty pn: multilingual translation of a 4,000–year–old–African story (2016)…
Mariama Bâ
One of Africa's most influential women authors, Mariama Bâ (1929-1981) is known for her powerful feminist texts, which address the issues of gender inequality in her native Senegal and wider Africa. Bâ herself experienced many of the prejudices facing women: she struggled for an education against her traditional grandparents, and was left to look after her nine children after divorcing a prominent politician.
Her anger and frustration at the patriarchal structures which defined her life spill over into her literature: her novel So Long A Letter (1981) depicts, simultaneously, its protagonist's strength and powerlessness within marriage and wider society.
Her only known books: So Long A Letter (1979), Scarlet Song (1981).
Amandina Lihamba 
Amandina Lihamba (79) is a Tanzanian academic, actress, playwright and theatre director. She is a professor at the University of Dar es Salaam in the Department of Fine and Performing Arts and has served as its dean, head of department, and university council member. In 1989, she co-founded the national Children Theatre Project and festival. She also founded the girls drama group "Tuseme" (Let's Speak Out) festival with Penina Muhando in 1998.
Lihamba was born in Morogoro District, Tanzania in 1944. She earned her Ph.D. from the University of Leeds. Her 1985 doctoral dissertation focussed on "Politics and Theatre in Tanzania after the Arusha Declaration 1967–1984". There, she describes how after the Arusha Declaration the Tanzanian verse drama "ngonjera" evolved from a propaganda tool of the ruling party into a subversive and syncretic form.
Apart from plays and children's books, Lihamba also wrote "Hawala ya fedha," based on Senegalese film director Ousmane Sembène's "The Money-Order".
Léopold Sédar Senghor
Mr Senghor (1906-2001), was a poet, a writer, a Senegalese politician, and the first President of the Republic of Senegal (1960–1980). He was also the first African man elected to the Académie Française. He was a Minister in France before his country's independence was proclaimed.
Senghor's primarily symbolist poetry which would earn him the nickname "the Poet President," was founded on the hope that a universal civilization could be founded, uniting all traditions beyond their differences.
He took the concept of "négritude" introduced by Aimé Césaire, to new depths, defining it as follows: "Négritude is the simple acknowledgment and acceptance of the fact of being black, of our destiny as Black people, of our History, and of our Culture."
Camara Laye
Camara Laye (1928 – 1980) was a writer from Guinea. He was the author of The African Child (L'Enfant noir), a novel based loosely on his own childhood, and The Radiance of the King (Le Regard du roi). Both novels are among the earliest major works in Francophone African literature.
Camara Laye later worked for the government of newly independent Guinea, but went into voluntary exile over political issues.
He published his first novel in 1953, the autobiographical L'Enfant noir (The African Child, also published as The Dark Child). It follows his own journey from childhood in Kouroussa, his education in Conakry, and eventual departure for France.
The book won the Prix Charles Veillon in 1954. L'Enfant noir was followed the next year by Le Regard du roi (The Radiance of the King). The Radiance of the King was described by Kwame Anthony Appiah as "one of the greatest of the African novels of the colonial period.