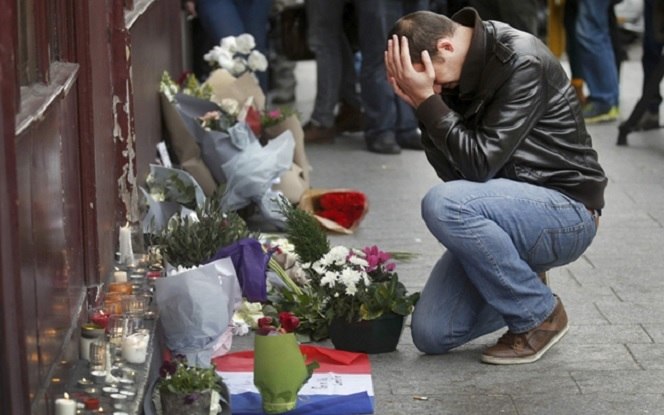 The government of Rwanda has condemned the multiple terror attacks in the Frances capital Paris, which have claimed an estimated 150 people and dozens of causalities.
French President Francois Hollande, who declared three days of national mourning and raised the nation's security to its highest level, called the carnage "an act of war that was prepared, organized, planned from abroad with internal help."
Louise Mushikiwabo, Rwanda's Foreign Affairs minister sent a condolence message to the government and the people of France.  "Rwandans express deep sympathy to families and friends of victims of Paris attacks! These are times for international solidarity indeed!" she said on her tweeter account earlier today.
President Hollande said by Saturday morning that least 127 people died Friday night as counting continued at Paris cafes where suicide bombings near France's national stadium inside a concert hall.
The Islamic State group has claimed responsibility although authenticity of the admission hasn't been verified.
French anti-terror police said attackers have remained a mystery to the public: their nationalities, their motives, even their exact number.
French authorities said eight of the terrorists died, seven in suicide bombings, a new terror tactic in France. Police said they shot and killed the other assailant.
President Hollande said his country, which is already bombing ISIL targets in Syria and Iraq as part of the U.S.-led coalition, and has troops fighting militants in Africa — "will be merciless toward the barbarians of Islamic State group."
Rwanda and France have both their troops deployed in Central Africa and Mali as part of UN peace keeping missions in those countries, where religious related killings have left central Africa insecure.