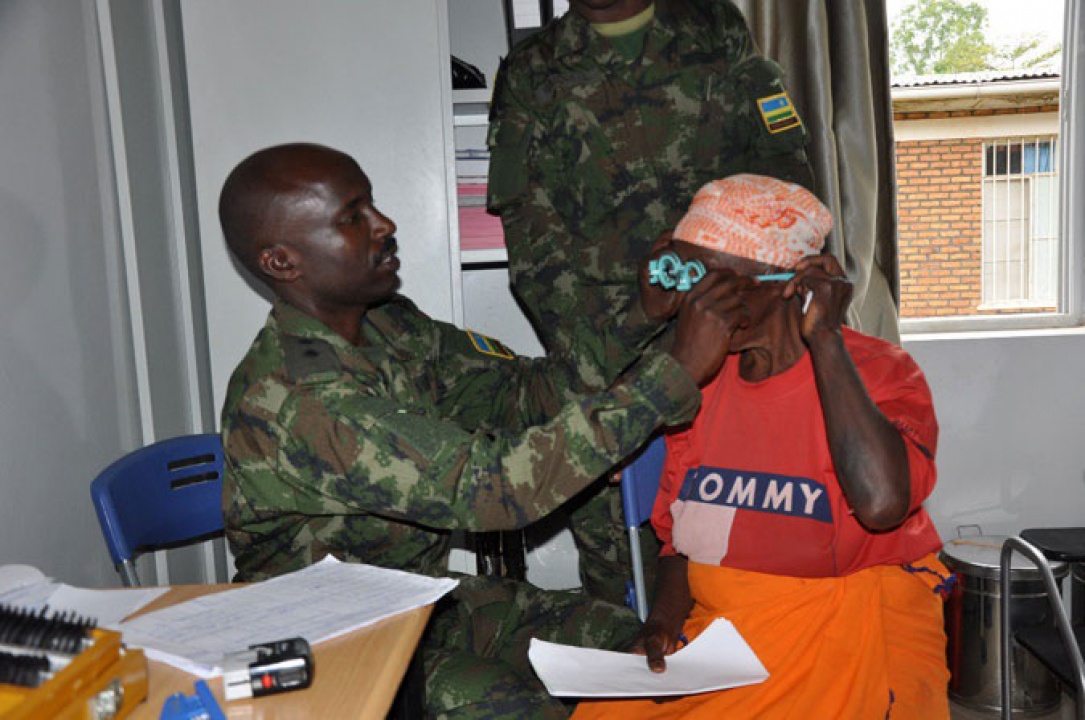 In just one month, about 200 'completely' blind or visually impaired Rwandans have thrown their white cane – the mobility tools and said goodbye to therapeutic pair of glasses – thanks to Rwanda Defence Forces (RDF) medics.
It was not by miracle. Rather, a section of Rwandans planned, brought together logistics and human resources and drove to villages for relief of their compatriots that had only four senses instead of the traditional five.
A team of 202 RDF medical personnel on two months' mission dubbed 'Army Week' intended to treat patients free of charge, have successfully operated 178 cases of both-eyes blind.
In Rwanda, at least 13,000 patients need eye operation to recover the sight, and 7000 more cases will add on this number every year.
This is on top of thousands patients who developed eye problems. As of June 2, the ophthalmology section of RDF medical team in Army Week has treated 16,059 cases.
One month has already passed and these results give the team confidence to confirm that their annual outreach will, in a near future finish all pending cases of the visually impaired patients who need surgery of both eyes countrywide.
The target is to treat 10,000 cases every year.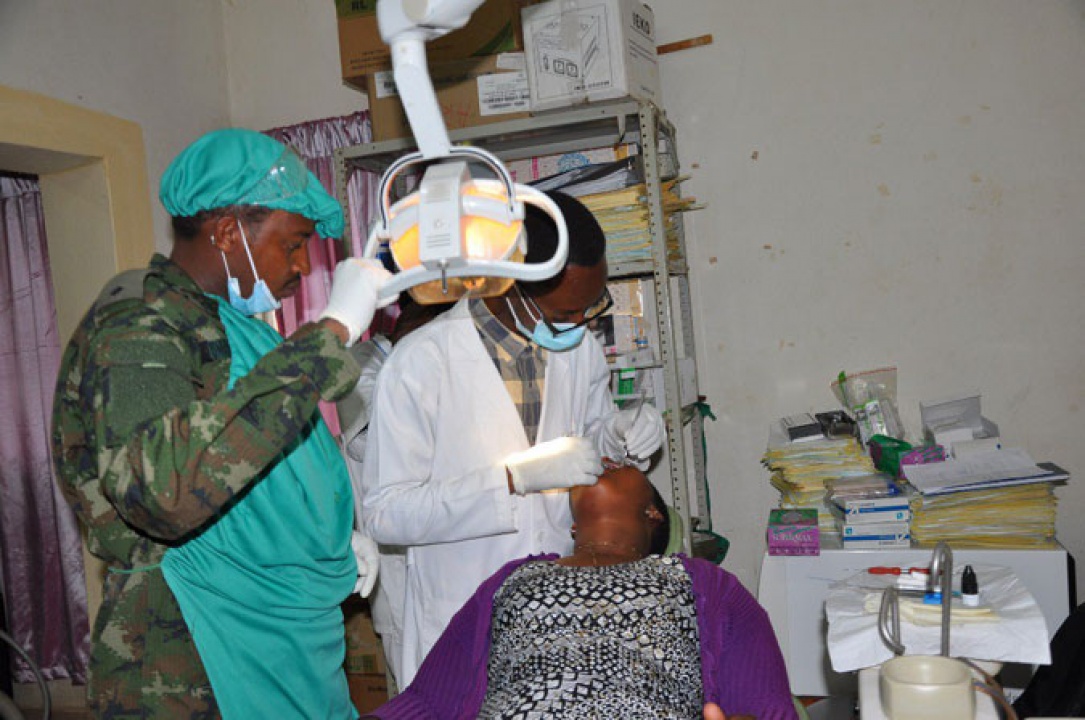 In other words, Rwandan eye specialists will be the most relaxed of all physicians in the county, as long as RDF maintains its targets on free medical services.
Meanwhile, the ophthalmology section in Army week's medical service handled the highest number of cases, compared to dental care with 13,218 cases and the ear, nose and throat cases – where 5,937 patients were served.
The women related treatment – gynecology and obstetrics is last but not least with 2514 cases treated. This brings the general treatment and operated cases to 42,812.
However, the team also gave HIV Voluntary Counseling Testing to 7908 people, Voluntary Male Circumcision to 7860 people and conducted blood donation exercise to 1120 people.
Thus, the total number of medical services offered throughout the army week within a 7 days is 59,700. For the first time, the Army week was very diversified and effective.
As part of the programme, according to organisers, several bridges will be repaired – allowing communities that have been isolated for a couple of months to reconnect.
Musange and Mbazi sectors of Nyamagabe district, Southern province have been victims of this isolation. Early this year, a famous bridge on Rukarara River got damaged.
Army week rehabilitated the bridge and restored the movement on the murram road to Nyamagabe district headquarters.
Fight against deadly army worm did not stop, too. RDF – through its battalions located in the Northern Provinces met in Busogo sector, Musanze district to spray the wheat farms in the beautiful sceneries of terraces in the hilly part of the country.
Other sections also continued the efforts to fight hunger while growing sweet potatoes, cassava and many others in collaboration with local farmers.
To contribute to infrastructure development, the army headed to Kato area in Nyamasheke district in the far Western province on May 2, to join the community in construction of modern schools.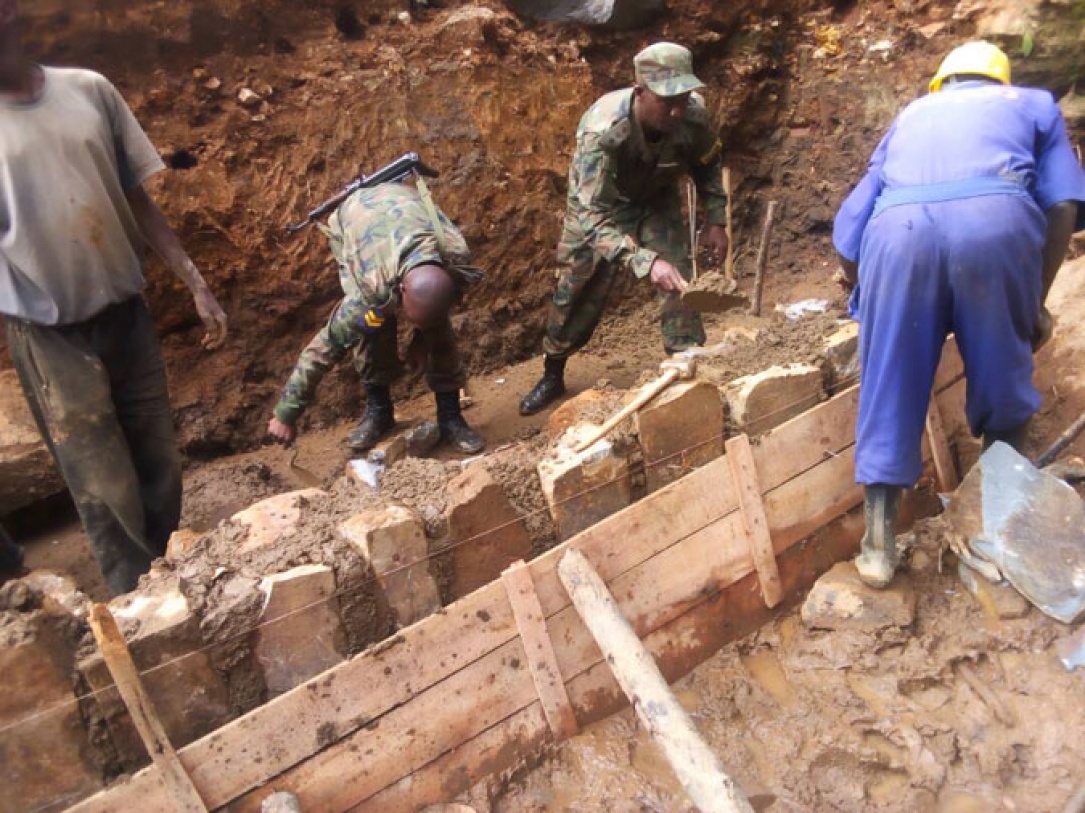 Photos of RDF's Army Week have been trending on social media, with some Rwandans sharing their sentiments on the activities involved and the philosophy behind.
"Why often Rwanda giving back 2 the community? Today #PoliceWeek, Yesterday #Armyweek, Tomorrow #Umuganda. Other countries can't you copy at least?" wrote one Mihigo Butera Alex on Twitter.
"These activities supplement security that we are already exporting," said one Alex Bello on Twitter.
Activities bring together RDF and the general community.
You only identify them from the uniform some of which bear heavy ranks on the shoulders. Generals, colonels and other senior officers take part in the activities, too.
They work together, encourage each other to work hard until they achieve the target. After the exercise, they celebrate achievements through traditional dance.
Thereafter, the army take their weapons, head to their camps and the civilians head to their respective homes after setting and agreeing on another meeting venue.