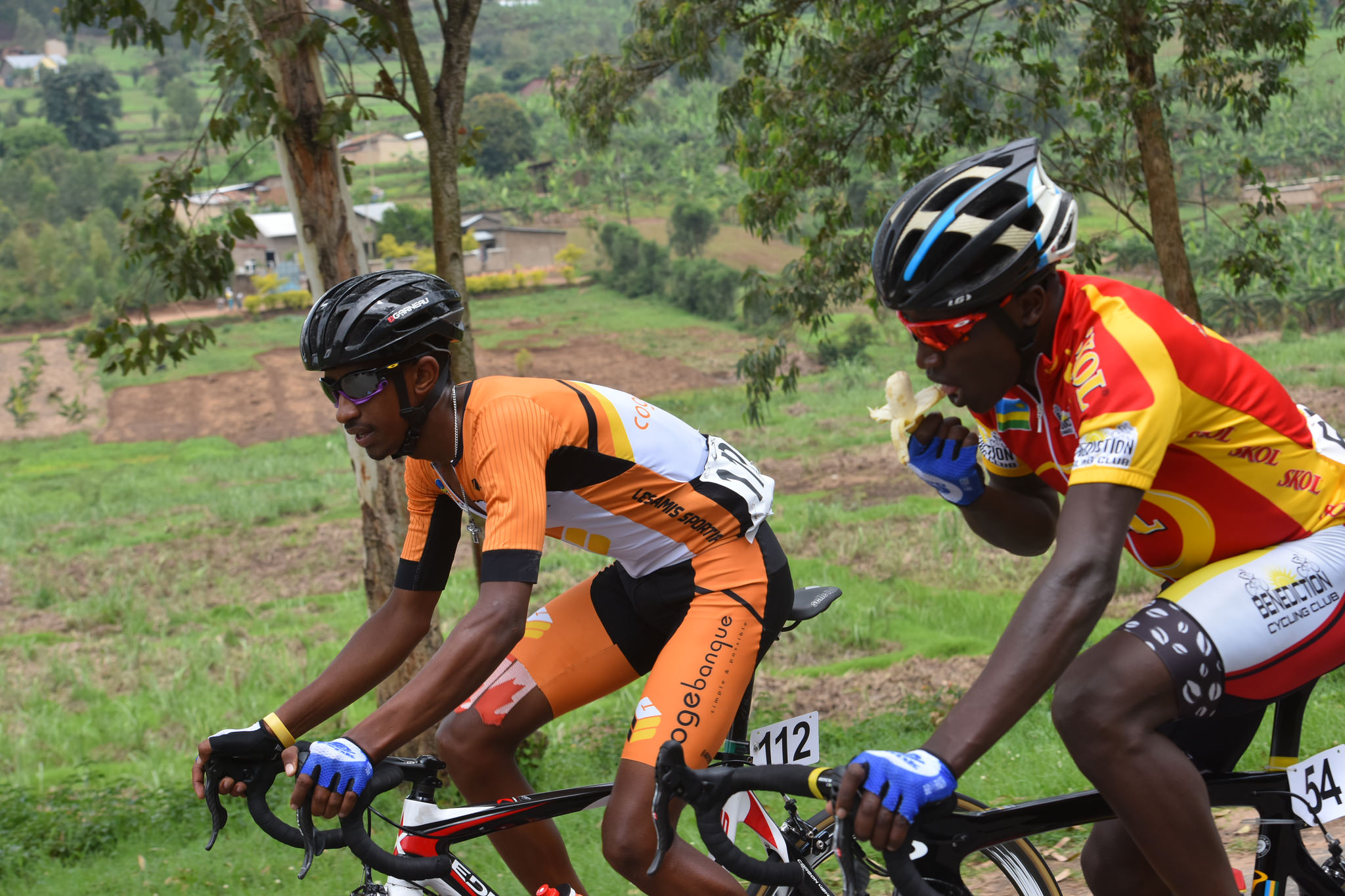 From horizons of Rwanda's Amahoro stadium to several corners of Kigali City, yellow, orange and dark brown colors plus white filled up the streets since Sunday
A closer look from thousands enthusiastic fans who headed for the debut of the 9th Tour du Rwanda and the Kigali-Huye stage today, the same colors dominated either on jerseys, umbrella, cars and different other banners and advertising materials.
Over 3 million lovers of cycling sport are enthusiastically watching riders from all over the globe since Sunday, November 12th when 'prologue' – an introductory section of the cycling tournament was won by a Rwandan.
Dominant colors do not necessarily represent Rwanda Cycling Federation (FERWACY) – the organizer of the tournament, rather, two companies are claiming high visibility to market their products.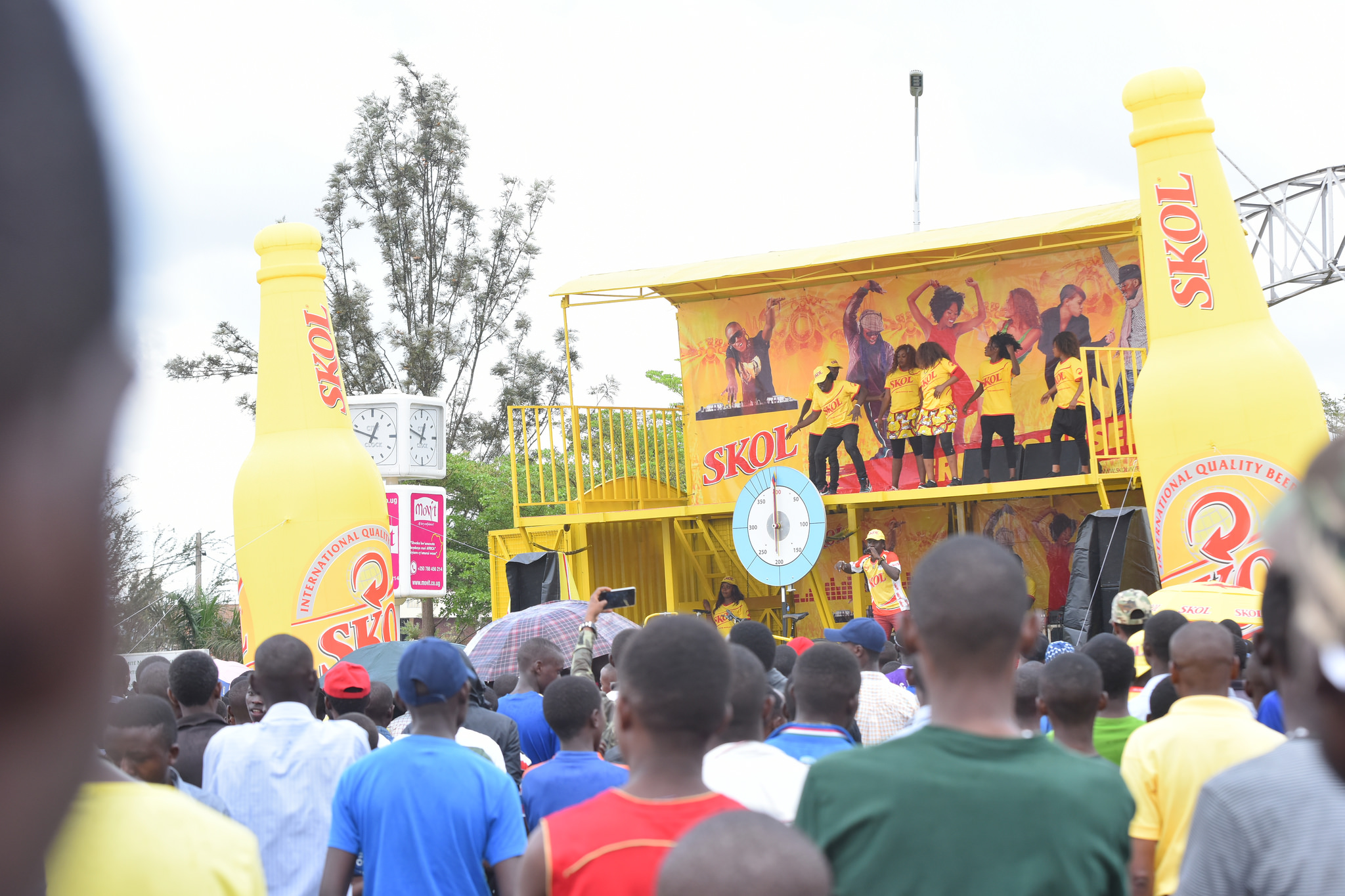 Skol Brewery Limited (SBL) is one of the only two local breweries in Rwanda and has been in the market since 2010. Since then, the company has been going head-to-head with its competitor – Bralirwa Ltd.
Meanwhile, Cogebanque – Rwanda's financial institution has also taken the lead along Skol as the biggest sponsors of Tour du Rwanda as has been the case in previous competitions.
But why would these companies sneak in to overcrowd this tournament?
Louis de Montfort Mujyambere is Business Development and Commercial Director at the bank. Speaking to Kigali Today yesterday, his point was straight.
"We launched an account called Itezimbere. This account is for everyone joining us and we believe that Rwandans from all parts covered by this tournament can open this account," he said.
Majyambere added that throughout the tournament, the bank will ensure everyone understands and loves the exception of their product.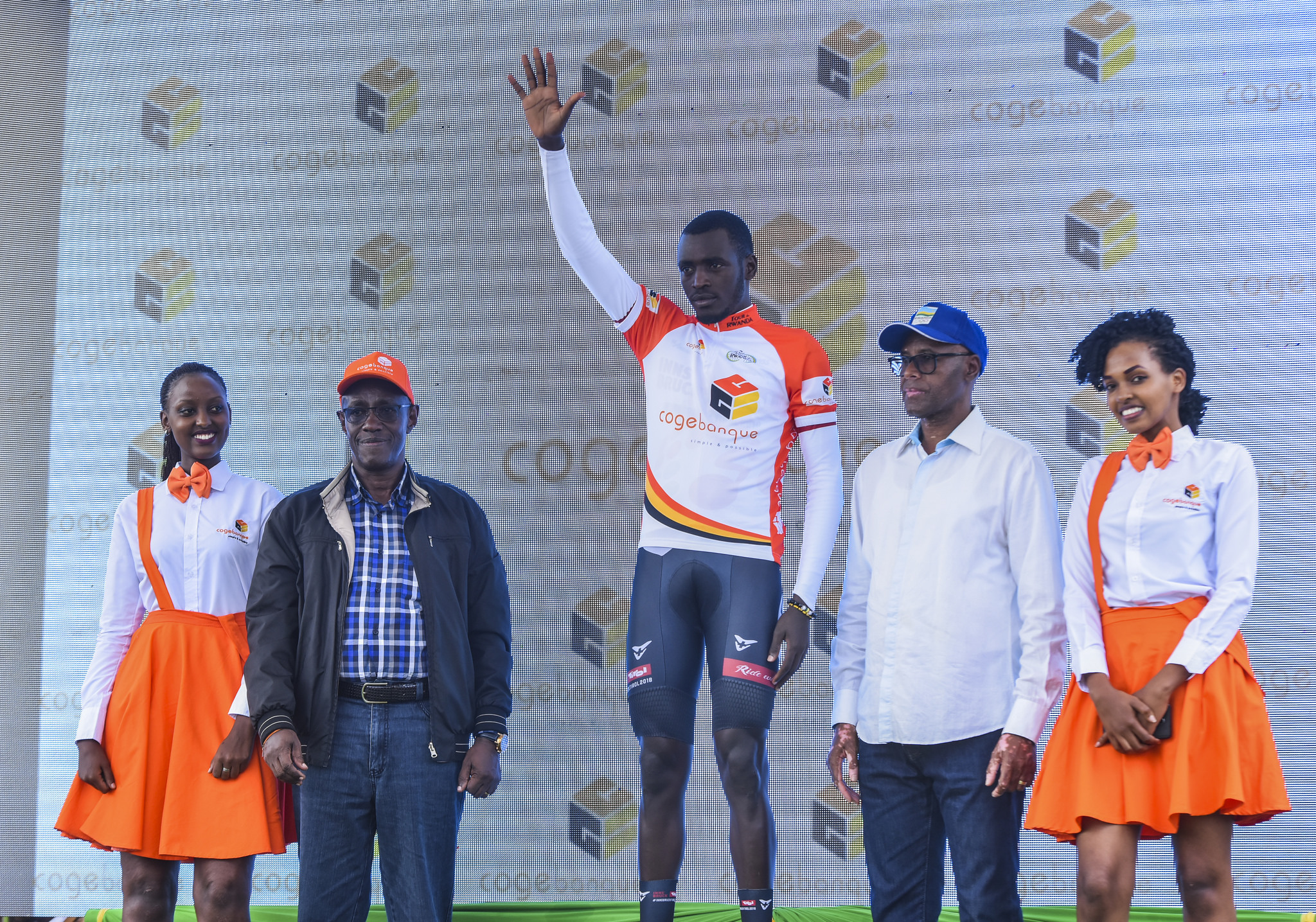 "This account only requires no maintenance fee. We believe everyone can afford this regardless of economic status," he said.
Meanwhile, Emelienne Benurugo Kayihura – head of operations department at Skol told Kigali Today that "We ensure that all our products are roamed across all parts covered during this tournament to ensure our clients enjoy it with no thirsty."
Skol products have recently hit tastes of beer lovers. According to Kayihura, "We want to spread the products across the country."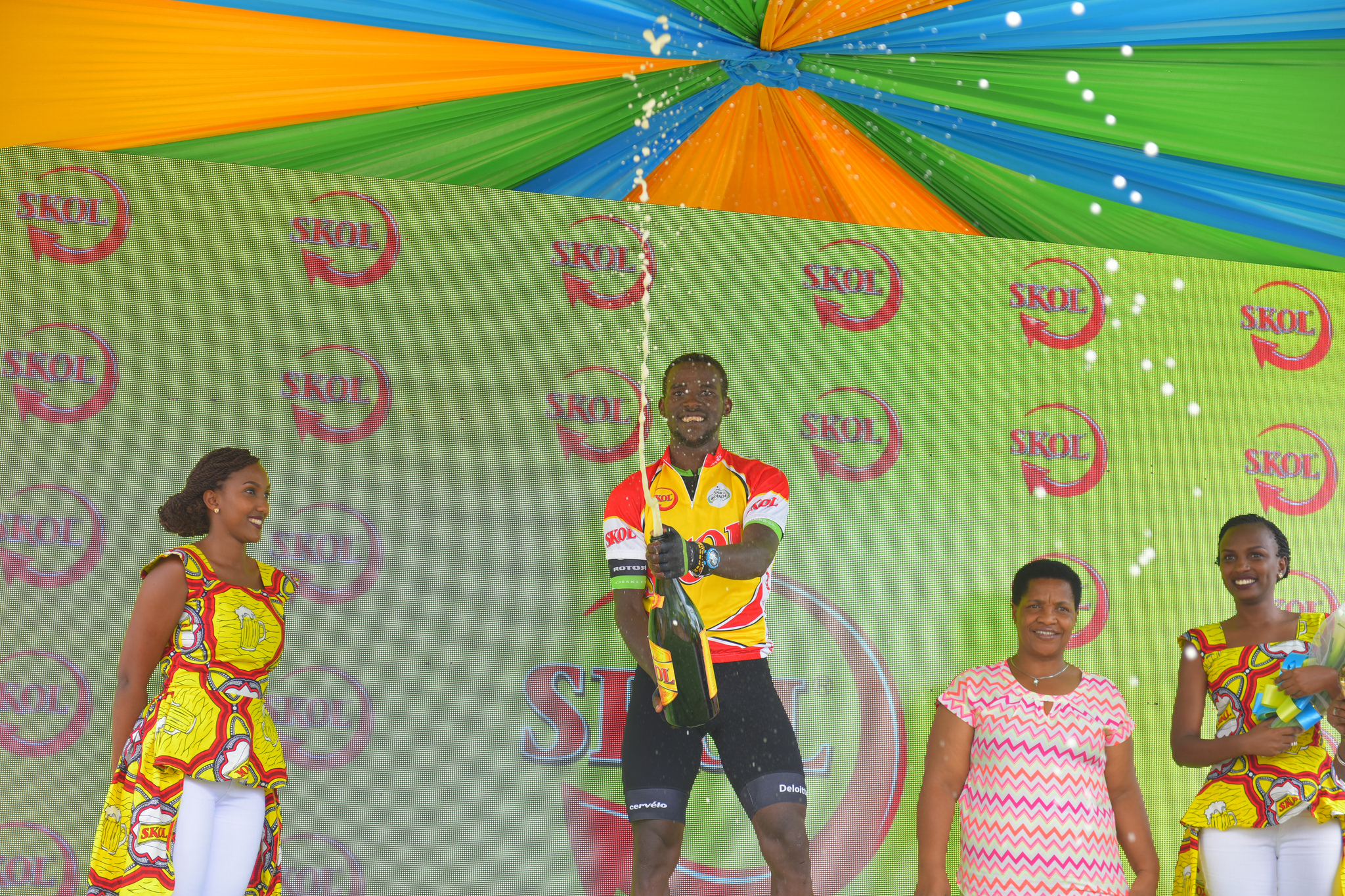 Along Kigali-Huye road today were both Skol and Cogebanque posters as Rwandans welcomed riders along the way for a whole120.3km distance which was later won by Rwanda and Dimension Data for Qhubeka rider Joseph Areruya.
Areruya staged a strong finish 24km from the finish line as he clocked three hours, fifteen minutes and six seconds (03:12:12) – one minute and thirty four seconds ahead of South Africa's Kent Main.