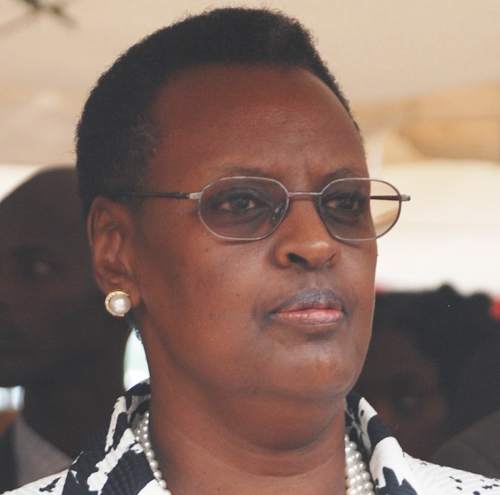 First Lady of Uganda Janet Museveni is convinced that the global reporting trend about women in Rwanda's parliament is all wrong: she has her own figures.
In Q&A interview for Forbes magazine's December issue, Janet Museveni was challenged on what was being done to increase women participation in Ugandan society. The interviewee made reference to Rwanda, and the First Lady's reaction shows she was not happy with the comparison.
"Yes, we have a big percentage of women in politics. At least 33% members of Parliament are women, and in cabinet, it is 35%," she said.
"But by and large, I think we have a huge percentage of women leaders now and considering our population, that also increases the number."
She added: "Smaller countries like Rwanda have a big percentage in Parliament, but because their population is smaller, the numbers are not as big as those in Uganda."
Essentially what Janet Museveni is saying is that the world data ranking countries has gotten it all wrong. Her argument is that Uganda has 447 lawmakers, of whom 135 are women.
Uganda's population as of 2016 was 42million, compared to 11.7m in Rwanda.
But then Rwanda's parliament has 80 seats of which 52 are women.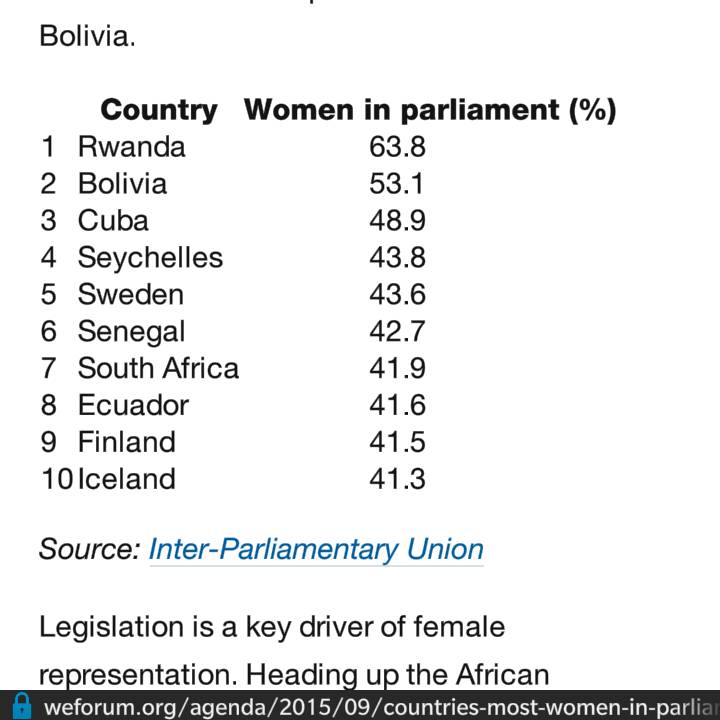 Sweden has one of the world's highest representations of women in parliament. Sweden's total population as of last year is estimated at 9.8million. After the 2014 election, 43.6 per cent (152) of the 349 seats were taken by women.
According to the World Economic Forum (WEF) Global Gender Gap Report 2017, which is the renowned ranking database, Rwanda's figure of 64% makes it the highest ratio in the world.
The Inter-Parliamentary Union (IPU), a platform bringing together all law making bodies, only 3 African nations appear among top 10 ranking (see table). Nordic countries also feature strongly with Sweden, Finland and Iceland all making it into the top 10.
Going by the population of Uganda compared to all the "top 10" nations, the ratios do not match up. Uganda has a big population and it's representation numbers are low.
Mathematically, there is no way, a parliament with 447 lawmakers and just 33% women, can be considered above a parliament of 80 MPs with 52 women.