President Paul Kagame has said that, the same way citizen helped to win the liberation struggle 24 years ago, the country still needs their commitment for its development.
"The liberation struggle on the battle field succeeded because those who were fighting worked with citizens. It is this spirit of unity that we want to maintain to transform this country," Kagame told a cheering crowd.
Today, July 4, 2018, Rwandans celebrated one of the memorable days in the country's history – the 24th liberation day.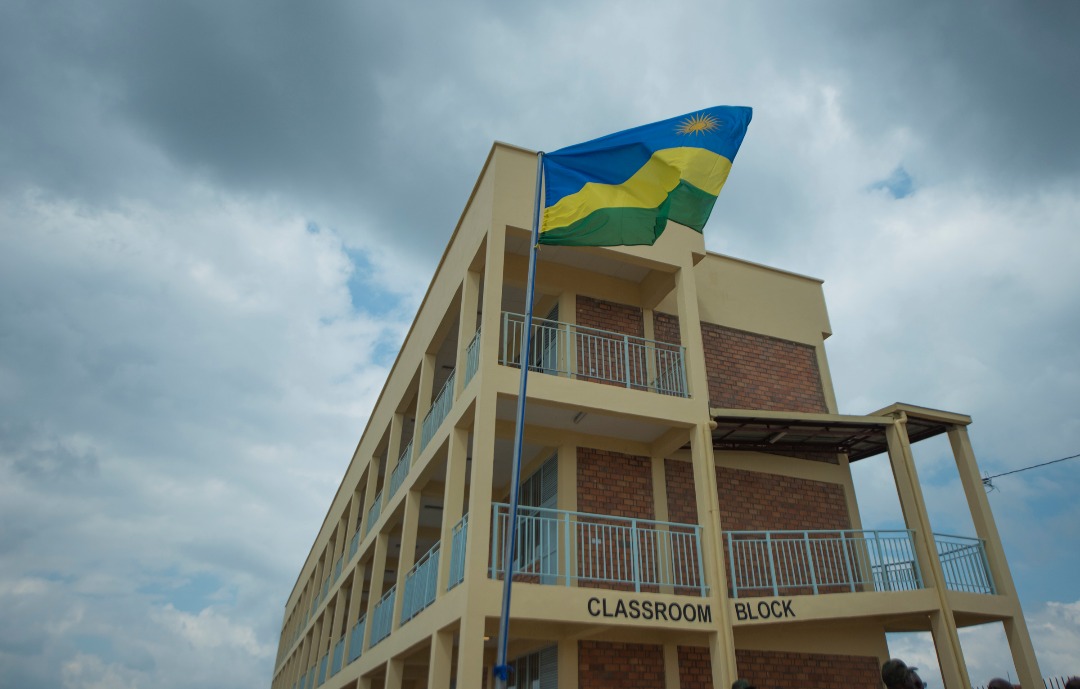 Twenty four years since Rwanda Patriotic Front (RPF) Inkotanyi liberated the country and stopped the 1994 Genocide against Tutsi, the next step was to liberate it in terms of development.
Today, several infrastructure projects are seen across the country such as access to electricity, water, road network; health facilities among others.
But for residents of Rongi sector – one of the country's remotest areas in Muhanga district in Southern Rwanda, 'real' liberation day arrived today.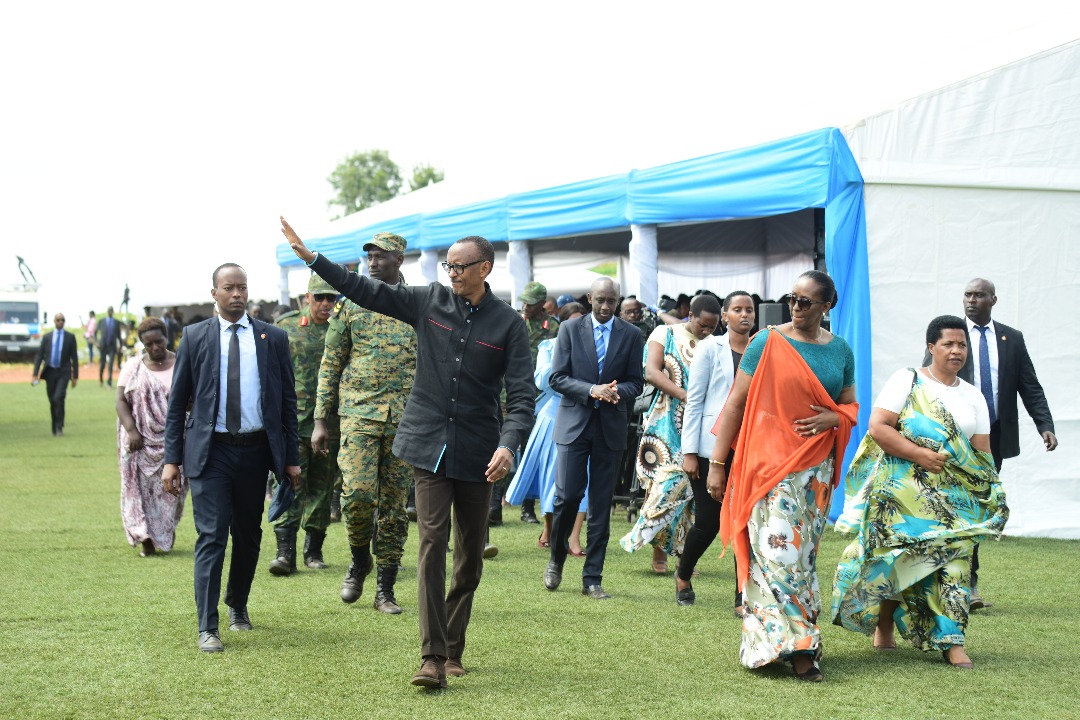 For so many years, not even a resident of this hilly area with an altitude of 2300m and some 50 kilometers away from Muhanga town would ever dream of seeing a school, a hospital, electricity and other basic services.
So many children in this area only dreamed of a school. To access a school in Rongi sector, children walked between 5-6 kilometers.
Life was even hard to get to a hospital whenever residents fell sick.
"At some point, we risked death while trying to cross Nyabarongo river in search of a hospital," said Antoinette Musabyimana – an area resident.
Basically, the area had been in total isolation, yet, interestingly, is home to Dominique Mbonyumutwa – the first President of Rwanda.
In 1994, Rongi sector suffered even more. It is where the former interim Prime Minister Jean Kambanda launched the Genocide that left over a million Tutsis dead.
New history written
This morning, all those hurdles were archived.
At exactly 11:30am, President Paul Kagame and First Lady Jeannette Kagame arrived at the uphill Horezo village – to launch a multi-billion model village.
Seated on 156 hectares, the Rwf18 billion village built in a modern style, contains 25 houses, with each house built in a 4 in 1 style. The village will accommodate 100 families.
The village has all needed infrastructure including a model pre-school complex, Primary and secondary school with capacity to accommodate 720 students – marking the end to children who once lacked access to education.
Online services through 'Irembo' were not also left behind in this village.
Horezo village also has electricity, water; designed vegetable garden (Akarima k'Igikoni). Each house is fully furnished and every family was given a cow.
For Antoinette Musabyimana, "At first, I refused to believe this house was mine. It required people to first convince me," she said.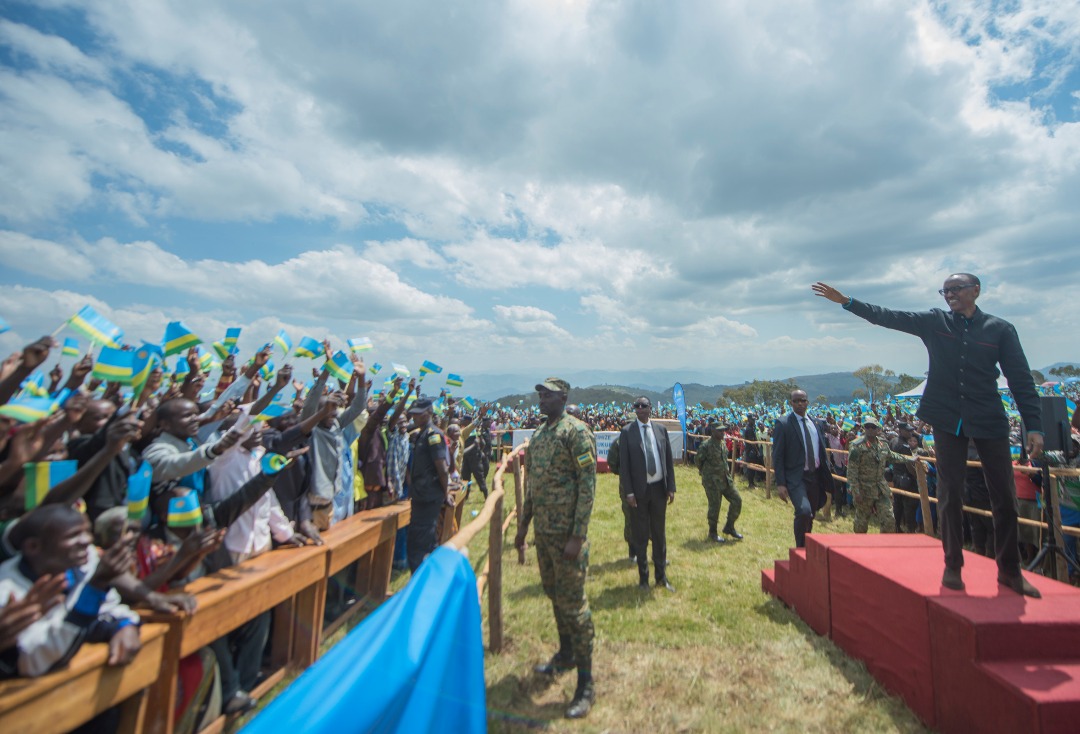 The village also has recreational facilities including a football pitch, Basketball and volleyball pitches and two Airstrip. It also has a health post, which will enable residents to have access to health services in the same area.
Two years ago, the road that connects former Ndiza area from Muhanga district was completed.
According to district Mayor, Beatrice Uwamariya, "The road has reduced distance from here to Muhanga to 1 hour from 8 hours before."
Leaving the past in the past
After a guided tour of the site, President Kagame told thousands of residents who endured the scotching sun to welcome him and the First Lady that: "Let us leave the past in the past, rebuild ourselves and transform this country into the one we deserve," he said.
The President said that all development in this country, right from liberation period, has been based on the collaboration with citizens.
The President, however, warned residents to maintain all infrastructures given to them.
"We are not building to see it falling apart in a year. Giving citizens a home is about providing a foundation you build on and transform your lives. It is not about citizens becoming eternally dependent on government," he said.
For President Kagame, "We want to see those who were given homes prosper. You should not expect government to take care of all your needs. The next step should not be helping the same people over and over but to move on to helping others."
The President told residents that access to electricity, water and other services provided by government is their right, and their own task is to hold leaders accountable.
"You should hold us accountable and demand that we deliver. Do not accept to pay anyone a bribe, delivering and serving you is our duty," he said.
Meanwhile, President Kagame reminded leaders of their responsibility to bring services closer to citizens to help them stop walking long distances to seek them elsewhere.
"For citizens that continue to travel long distances and cross borders to look for services, it is our responsibility to ensure that we do everything we can to be able to provide what you need near you," he said.
On the 24th Liberation day, Kagame told Rwandans: "Let us continue this liberation struggle towards achieving transformation, protecting what we have achieved and upholding our dignity and unity."
Government has embarked on a project to build a model village in all districts across the country.
At least 4000 families formerly leaving in high-risk areas have been relocated to model villages.