Rwanda's Music industry keeps growing day in day out, with some artists showing that they can even compete on regional and continental level.
However, the sustainability of this success is a story of its own. Some of the artists who were the talk of the town a few years ago are slowly going into oblivion.
KT Press has dug deep to find out the whereabouts of men and women who at one point made the entertainmnet industry of this country get to where it is today.
Eric Senderi  a.k.a Senderi Hit International
After losing his pink Corolla SE car in a headon collision in December 2016 in the Eastern Province, Senderi became a victim of more unlucky situations.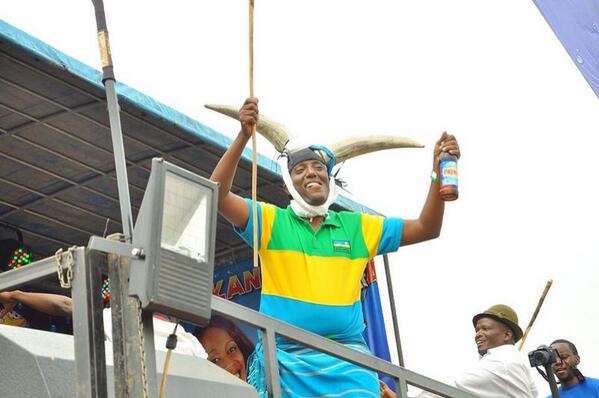 The ex-combatant turned musician who became known for his rare antics including strange stage dance styles, dress code and lyrics, Senderi also lost his house in Gikondo, Kicukiro district last month in a public auction.
it's said that he had taken a loan to build it, with hope that he would service the debt if he won the 2016 Guma Guma Superstar competition.
He was recently sighted in Nyamirambo and seemingly doing nothing and his damaged car is still  parked in Kimisagara since October 2017.
Commentators say that unless he brings on another hit, he will need more than just making fun of the current happenings keep his name on the music scene.
For now, Senderi says he has no plans to release new music because of his financial situation.
Felix Nsabigaba a.k.a N.FELIX
A former journalist, he was known for only one hit song Kivamvari released in 2005 which touched on the subject of a unplanned sexual relation with a student which turned sour after getting infected with HIV/Aids.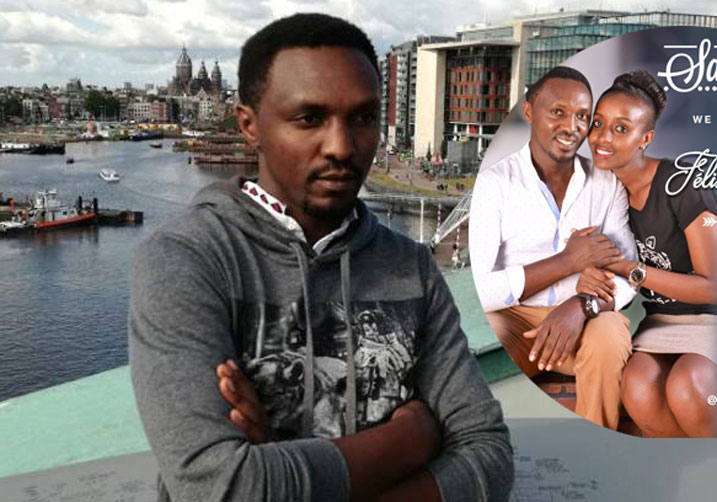 With his ground shaking purely church choir voice Felix Nsabigaba managed to pull off only a few more songs 'Turagire' (a gospel song), 'Aranzonga – a love story song and 'Ngwino ubafashe'.
"I realised that it was not my career so I decided to follow my other dreams,"  he said.
Today, Kivamvari is quietly seated in the Bralirwa offices working in the internal communication department.
Gashumba Assouman Saga a.k.a MC Monday
The last time the afro dance hall musician was seen on the music scene was when he released a song called 'Inyoni yaridunze'.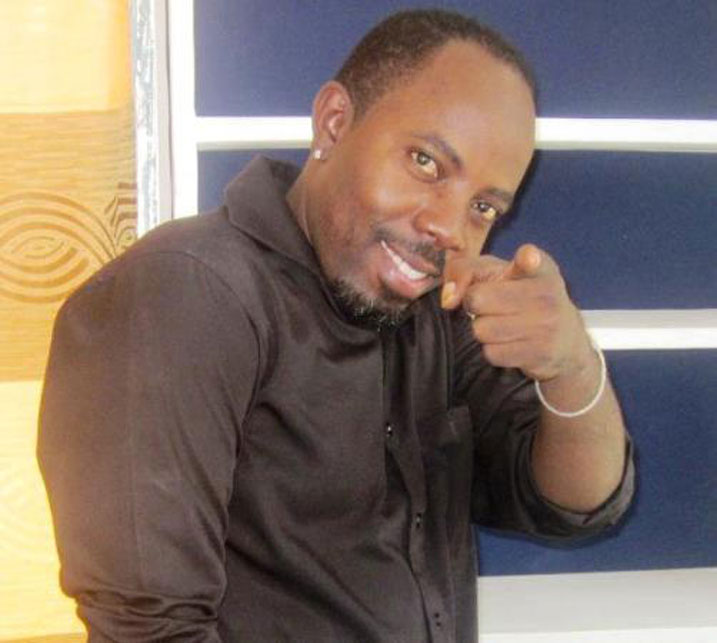 The song put him on the top of the chats, but came to its downfall when President Paul Kagame made a remark about the lyrics in the song in 2014.
Gashumba, who lives in Kacyiru sector changed his name to 'Saga Assou', just a few months after he lost his job at TV10 where he was working.
In 2017, MC Monday celebrated 41 years and since then he has been a self-declared businessman but also bitter about not being able to achieve his life dreams in the entertainment world which he started in 1998.
Diane Muteteri a.k.a 'Diane'
She is arguably the first female Rwanda hip-hop artist who put up a tight stage game in the music industry which predominantly run by males in the early 2000s when the kinds of diva singers – Knowless Butera and Queen Cha were still in secondary school.
Known for her football debut song- 'Apr FC ikipe yanjye', Diane had a big virgin field to explore in music subjects such as love, money and power since there was no female musician to compete with at the time.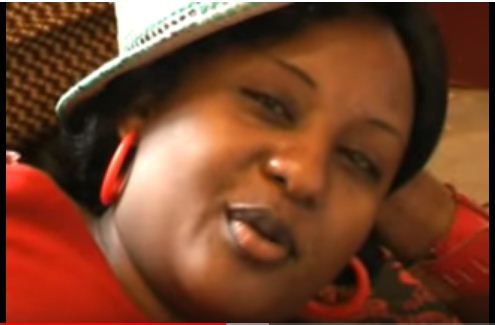 She was widely exposed to the Ugandan market and had all doors open, until the day she fell in love with one of the old time underground musician, Joel Karemera aka 2DoveJoe in 2003.
The relationship looked perfect and she gave birth to two children. Diana's music was on demand in pubs around Kigali, but failing to grab on this opportunity Diane moved to Uganda in 2011 for greener pastures, but was caught up between a broken marriage and raising her children.
As of now, Diane is running her own private business in Kampala and looks contented with her girls who have featured in talent shows and could take on her career path.
Makonikoshwa aka 'Mako'
known for his dancehall style, Mako's music brought fresh air into the Christmas season celebration with his songs. He was the first Rwandan who initiated the so called RwandaNite events in Kampala since 1998.
After picking up fame in Kampala Mako returned to Kigali in 2003 with love songs like Agaseko kawe, Mujyane with a new twist in lyrics basing on his diaspora music background.
With the growing and changing scenes in the local music industry in the late 2000, Mako, who is also a painter, couldn't keep up with the pace.
He slowly got swallowed up, but his reputation and respect remained among Rwandans.
In 2014, Mako, was hospitalized and spent two to three years under treatment, losing weight and energy to perform on any stage, but kept his love for music and a sober mind to compose.
After years of battling with sickness, Mako continues to live in Kacyiru. He has released songs rebuking those who talked about him and praising those who helped while he was sick.
He is once in a while seen performing with other musicians in pubs around Kigali.
Theogene Uwiringiyimana a.k.a  Bosebabireba
He is a gospel singer with the Rwanda Pentecostal Church (ADEPR) who rose to fame with one of the rarest voices that had ever been heard.
Embedded with life lessons and lectures songs like – 'Ibigeragezo Si Karande'  'Bosebabireba'up;ifted souls of many people. The young man released most of the topical songs in 2017 – which include subjects on how to live amidst enemies, with God's protection.
His fame came down the mountain slope like a landslide when the married singer was reported to have showed sexual misconduct among female church goers which ended up with a permanent excommunication from the ADEPR church in Rwanda in 2017.
This followed several allegations of having extra marital relations and impregnating several church goers.
The last brow that dealt Bosebabireba's fame was in Uganda in April 2018 when he was beaten near to death for allegedly being caught pants down in a guest house with someone's wife.
The singer survived death and has since returned back home, but with no chances of singing in ADEPR again.
Mavenge Sudi
With 35 years in Music, the talented guitarist singer became famous for songs like Agakoni k'Abakobwa and Isimbi in 2012 and has kept his mental fitness and trendy star looks in his dress code.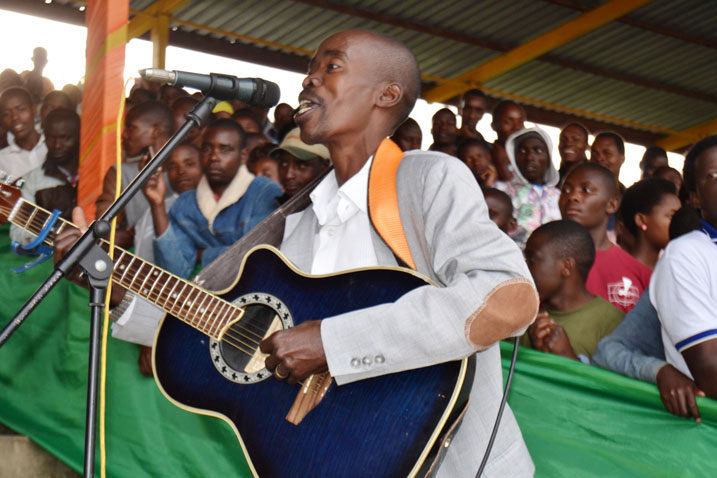 Mavenge started his music career with Orchestre "Inkumburwa" in 1989, but he got forgotten by Rwandans who actually love oldies music and bands.
At his time of absence, the soft deep voiced singer tried his luck in Uganda where he performed in various local bars and only returned home in 2010 with new releases such as Kimararungu and Nyiragicari.
Mavenge has been able to update the remix of original versions in collabos with today's young singers- such as 'Mento' 'Lil G' among others.
With this experience in doing music and especially live band music, the left hand guitar player, earlier on told Kigali Today that he is now passing on his legacy to young generations and is no longer interested in becoming famous.
"I had the fame during my time, which was enough. My talent has enabled me to raise my children and I continue to survive from my career," Mavenge said.
Today Mavenge lives with his family and has started up a music career training school for his children at their home located in Nyamirambo.
Alain Mukurarinda a.k.a Alain Muku
A lawyer, and once Nationnal Prosecution Spokersperson, Muku was most known in songs like Murekatete, Musekeweya, and Gloria (a Christmas song) in 2013.
He has since moved on to Holland and turned to writing.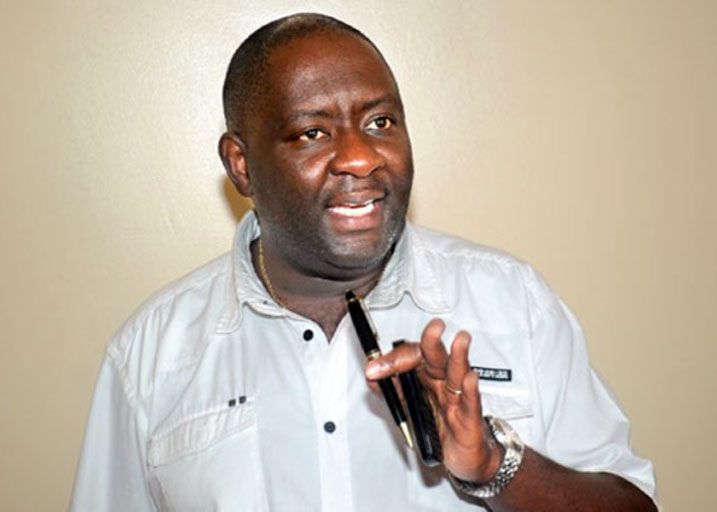 In May 2018, Mukurarinda released 'Qui Manipule Qui? a book about the Genocide loosely translated as Who is Manipulating Who?
He is believed to be preparing to release a new song this year, and all ears will be waiting to hear the subject matter in it.
Umuhire Solange a.k.a Liza Kamikazi'
She remains known for one collaborative song on genocide commemoration Kwibuka song "Urumuri rutazima" that became officially adopted and played during all commemoration events since 2014.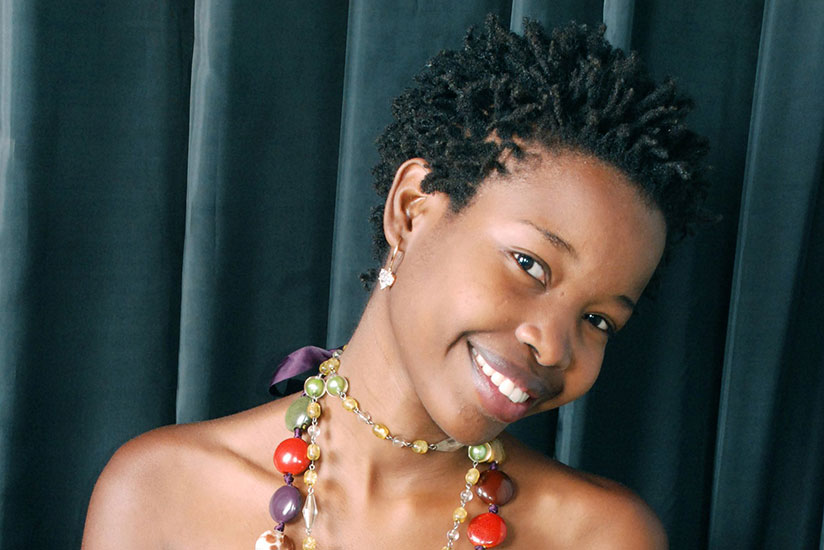 Kamikazi, got married in 2016 to a UK citizen David Wald, also a band player. She has not been seen in the main stream music industry.
The super vocalist, who also played live music along her husband has been sighted back to her roots as a singer at Life Christian Assembly, which she continued to pull off with videos with songs like 'Ngukunde nte'.
Teta Diana
Known for her forehead hanging bead, the sharp vocalist and traditional singer who rose to fame after releasing the 'Fata Fata' and 'Kata' songs, made her last appearance with the 'Velo Velo' song in 2015.
Soon after, she managed to perform at various Rwanda Day events in the US and Europe.
She currently lives in Belgium since 2016. But she has only returned home once in a while and is said to be  cooking a new album on traditional folk music to be launched anytime soon.
Additional Reporting by Gentil Gedeon Ntirenganya