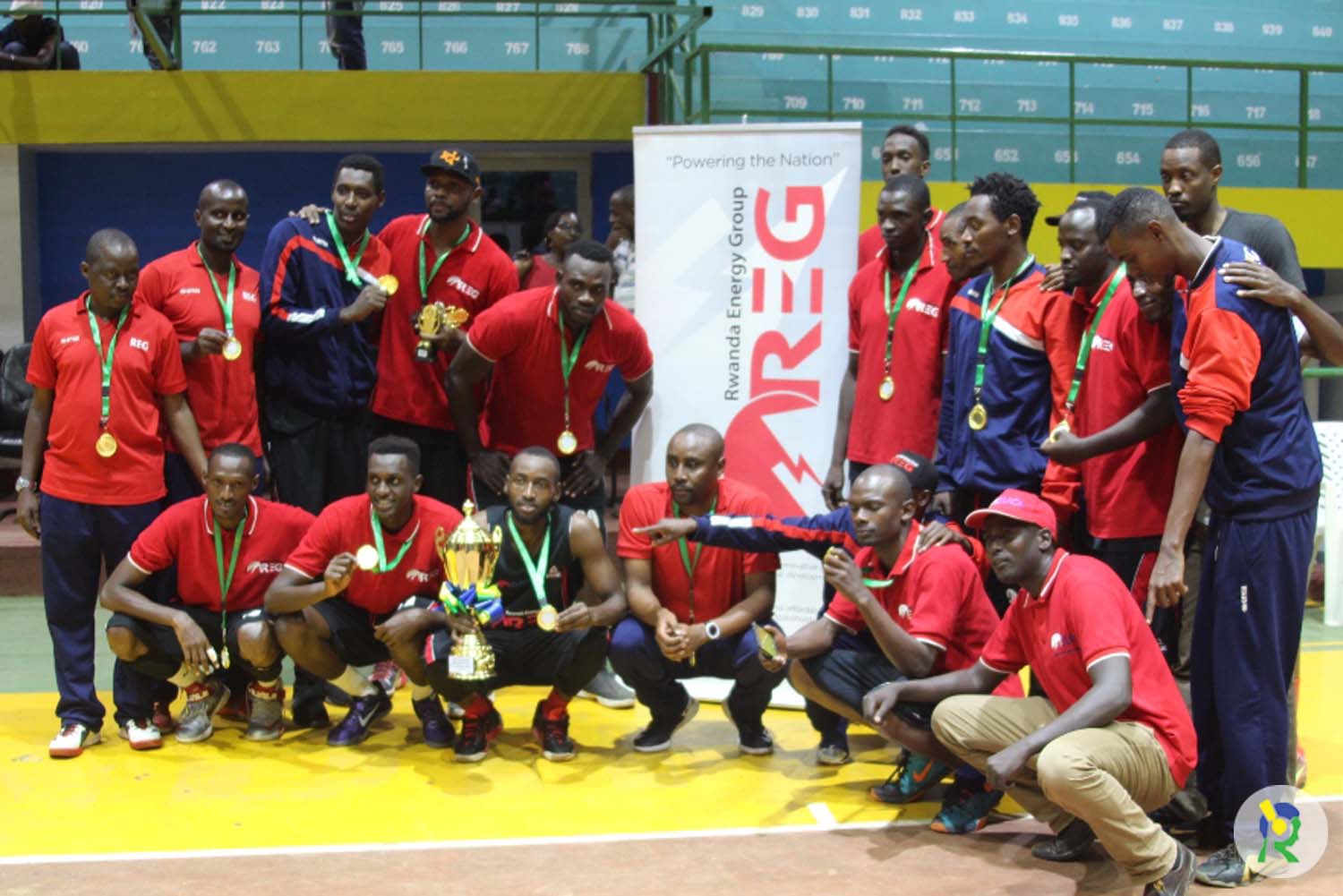 A Rwanda flag bearer, Rwanda Energy Group (REG) has been drawn against tough African giants Al Ahly and Primeiro de Agosto in the inaugural edition of the FIBA Africa Basketball League.
The draw ceremony for the inaugural edition of the FIBA Africa Basketball League was held on Saturday night at Hotel Pullman, in the Ivorian capital city of Abidjan, Cote d'Ivoire.
Rwanda Energy Group (REG) who will be making their debut in the continental championship since its creation in 2016 is placed in Group C alongside Egyptian giants Al Ahly, Angola's Primeiro de Agosto and Mozambican side Ferroviario da Beira.
REG was awarded a wild card to join the fifteen clubs from across Africa, who earned their spots to the Final Round of the inaugural FIBA ABL through regional qualifiers.
The Rwandan side will face tricky challenge against their opponents who have successful experience in the continental club basketball.
Al Ahly are Zone five champions and have since won the FIBA Africa Clubs Champions Cup in 2016 and won bronze medal twice in 2004 and 2012.
Primeiro D'Agosto who hold record 8 titles and Ferroviario da Beira (Mozambique) who finished first and third, respectively, in Zone 6 Qualifiers.
Group A is comprised of AS Sale of Morocco, Nigeria's Rivers Hoopers, JS Kairouan (Tunisia) and SLAC (Guinea).
Group B will be comprised of ES RAdes (Tunisia), Civil Defenders (Nigeria), Elan BBC (Benin) and BC Terreur (DR Congo) while Group D is composed of Angola's Petro Atletico, Egyptian side Smouha, ASB Mazembe (DR Congo) and Madagascar's COSPN.
The 16 teams for the Round of 16 are divided into 4 groups of 4 each, and the competition will be played in a round-robin format with each team taking on its 3 opponent respectively.
According to FIBA Africa, Group A games would be played from February 8-10, Group B matches will hold from February 15-17, Group C games hold March 1-3, while Group D games would be played from March 8-10.
The clubs that finish in the top two teams from each group advance to the Elite eight, where clubs will be divided into four groups of teams each.
The Elite eight will mark the start of the knock-out stage, and it will run from March 22 to April 14. At this stage of the competition teams will play home-and-away games.
The four winners from Elite 8 will advance to the Final four to be played from May 3-5, 2019.
FIBA ABL replaces former FIBA Africa Champions Cup (ACC), and it brings a number of innovations.
Unlike the one-week long ACC, the new competition will run over for an extended period of time, and it aims at attracting local fans to the game of basketball.
The Draw Results
Group A: AS Sale, Rivers Hoopers, JS Kairouan and SLAC
Group B: ES Rades, Civil Defenders, Elan BBC and BC Terreur
Group C: Al Ahly, Primeiro de Agosto, Ferroviario da Beira and REG
Group D: Petro Atletico,Smouha, BC Mazembe and COSPN