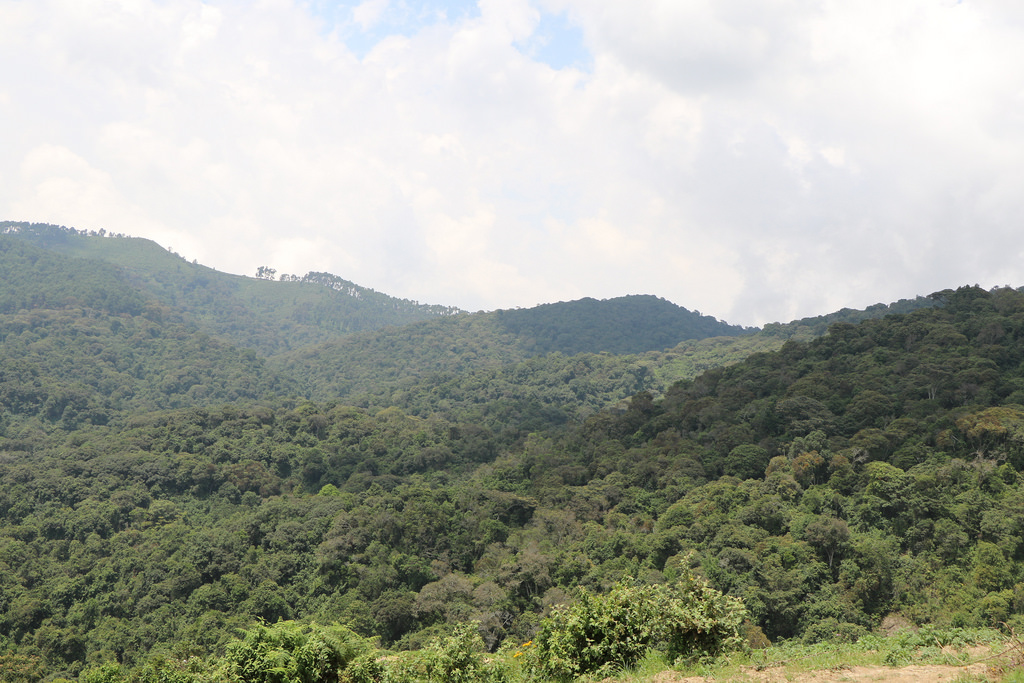 Gishwati – MukuraMore is still coming for all tourists, either from Rwanda, foreign residents or any visitor who love Rwandan wildlife.
Formerly encroached, Mukura-Gishwati natural forest which lies between Rubavu, Rutsiro, Ngororero and Nyabihu districts in Western province will join Volcanoes, Nyungwe and Akagera national parks respectively as Rwanda seeks to boost tourism.
Rwanda Development Board (RDB) officials told KT Press that rehabilitation works that includes; afforestation on two natural forests are still underway, we hope they will be open for the tourists to visit next year."
Mukura-Gishwati were encroached on by human activities like farming and illegal mining. Currently the park (gishwati Mukura) as per the official gazette has Ha 3, 558 and Ha 962 of buffer zone.
Rwanda Environment Management Authority (REMA) through Landscape Approach to Forest Restoration and Conservation (LAFREC) – is a project behind rehabilitation of Mukura-Gishwati landscape.
According to Faustin Munyazikwiye, Deputy Director General of REMA, over 19 indigenous tree species have been planted to rehabilitate Mukura-Gishwati while 540 hectares have also been planted.
Rehabilitation of Mukura-Gishwati natural reserve aims at conserving wildlife that is a major attraction to tourists increasingly visiting the country.
So far 540 hectares have been planted with over 19 tree species.
"Next year local and foreign tourists should expect seeing unique tree species and animals," Munyazikwiye told KT Press.
"Mukura-Gishwati park also has a very good climate, it's not cold like Volcanoes, and tourists will have good experience of the climate while watching unique animals and attractive tall trees worthy touring," Munyazikwiye said.
According to REMA, There are 259 plant species recorded in Mukura forest and 233 plant species recorded in Gishwati.
New Foreign tree species planted in the forest include; eucalyptus, dombeya torrida, macaranga, hagenia abyssinica, polyscias fulva and many others.
Munyazikwiye told KT Press that Mukura – Gishwati rehabilitation cost stands at $9.5 million since 2016.
The project targets to restore natural forest (653 hectare) in Gishwati–Mukura National Park, restore buffer zone plantations (500 hectares) around the park, plant natural forests (700 hectares) and sustainable land management on 1406 hectares while over 19 tree species have been planted.