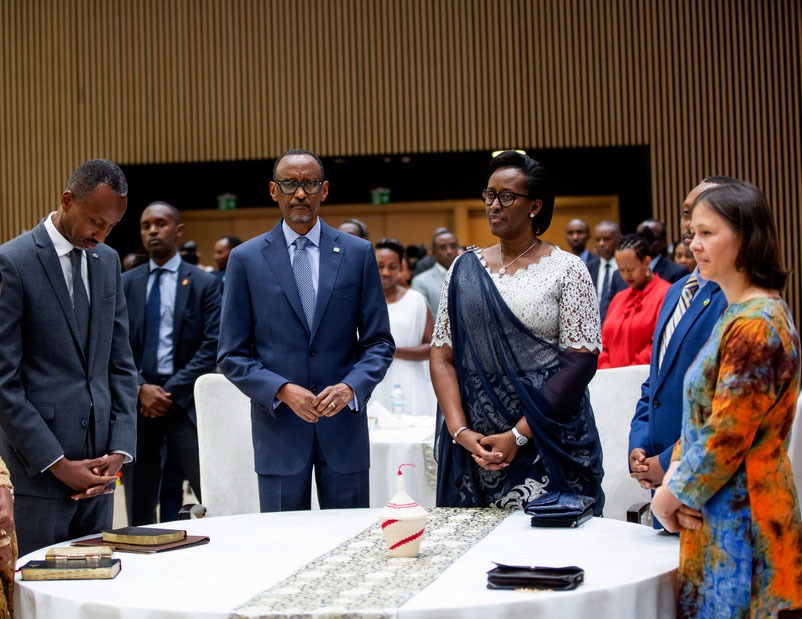 President Paul Kagame has told religious leaders that prayers are not enough to put the country where it needs to be if National values are not put into action.
"The vision of this nation as I have always said is based on three things that identify us in our leadership which we can find in today's summon. These are unity, thinking big, and to be able to be accountable as leaders" Kagame said.
Kagame was speaking on Sunday, January 13 at the National Prayer Breakfast 2019 that brought together religious leaders from all faith organisations.
The President said that it would be shameful for a nation like Rwanda to have leadership which preaches the gospel and prayers as hard as any other African nation, but in the end lead flock of malnourished citizens.
"I find it difficult to lead people who are malnourished, it's a shame and we must have values of which if we don't have it must be shameful to lead people in bad shape when you are okay" the president said.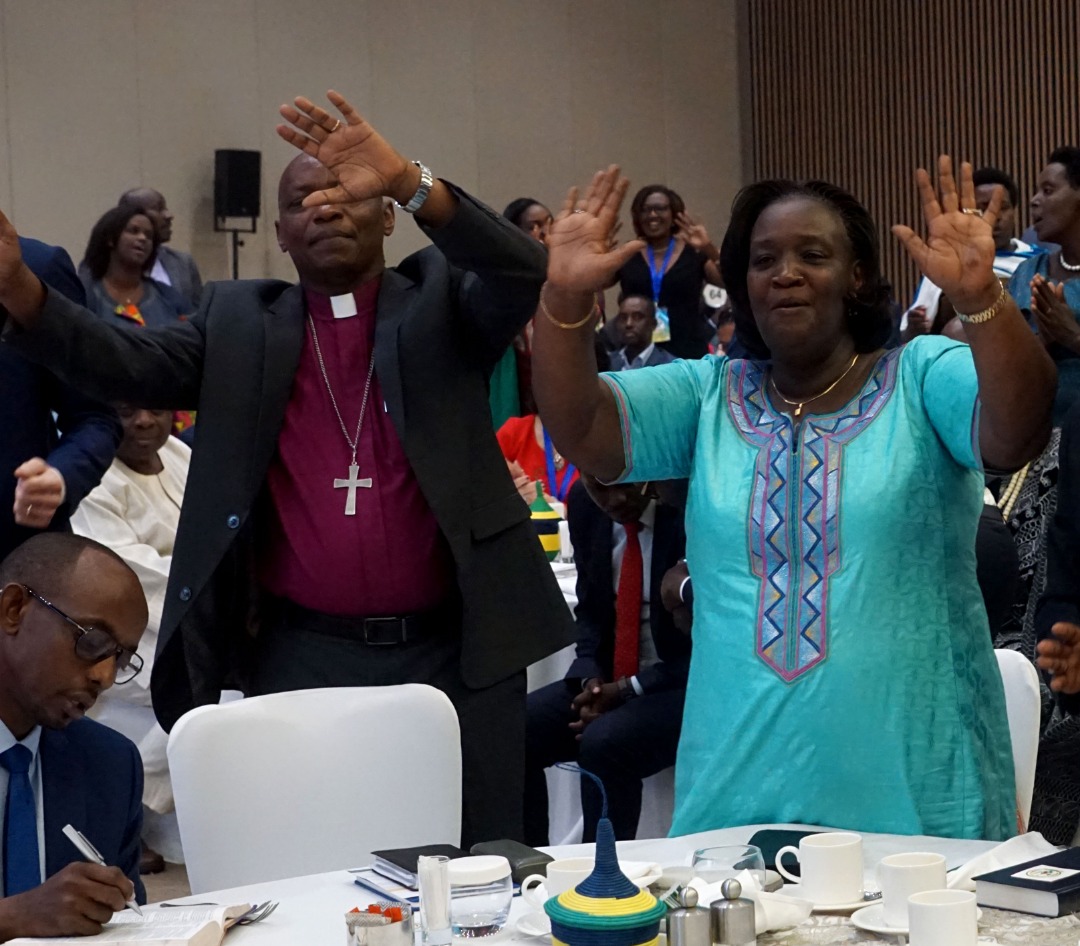 To achieve this Kagame, emphasized the need to have each segment of society play its part as a team, whether in politics, religion, society and as an individual.
I believe that Africa prays more than any continent, but this must go with values and seen in results. If you only pray and run away from the difficult realities it's not going to benefit us, but make religion to be an anesthesia"
Rwanda has managed to restore peace and stability since the 1994 genocide against the Tutsi and maintain steady economic development mainly boosted by increased tourism incomes, a robust private sector, but figures of poverty eradication and numbers of malnourished children remain alarming.
Currently, Rwanda's malnutrition statistics stand at 38%.
Similarly, poverty levels made a slight decrease to 38.2 in the current EICV5 from 39.1 in the previous EICV4 – representing a decline of 0.9%.
However, in 2016 alone, Rwanda earned $404 million from tourism which increased to $444 million in 2017, and hosted 192 conferences in 2017 totaling to $42million, with $52 million made in 2018 from a target of more than $74 million.
"You cannot get this without working for it, we don't do miracles but do what is practical and possible, instead of exalting ourselves…we cannot get this through closing eyes and praying otherwise it's a lie," Kagame said.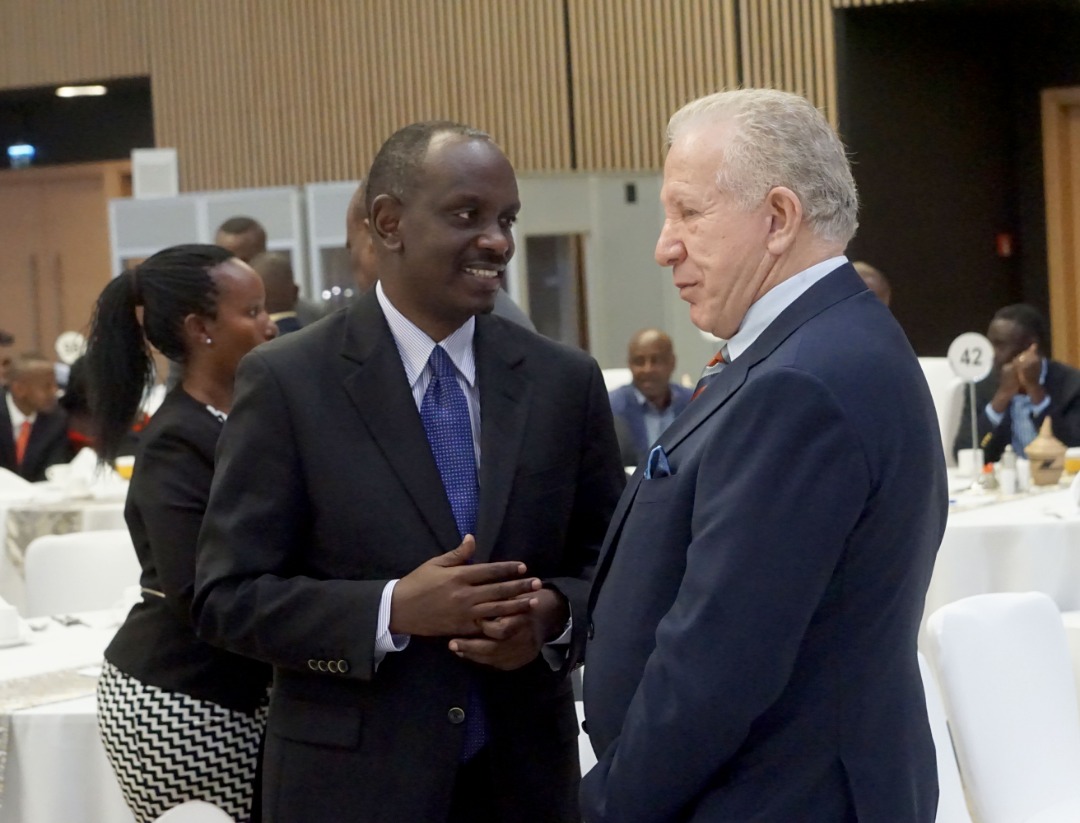 Pastor Dr. Antione Rutayisire who led the prayer breakfast and thanksgiving session, in his summon, reflected the President's message, saying that the only path Rwandan leaders need to take is working as a team of cohesion and put God at the center.
In this cohesion, Rutayisire said that there are lessons that need to be driven home – having a cause and vision of changing people's lives, teamwork of persons trained in the principles, let the team perform but with constantly changing players and making correction of habits which can destroy it, and celebration of the achievements of the team.
"We Rwandans can proudly say we are lucky to have this opportunity of which am not afraid to say our President has given us the example and some nations desire to have him to lead them for some time," Rutayisire said.
In this team, Kagame noted that there is need to give teachings which focus on the next generations of Rwandans.