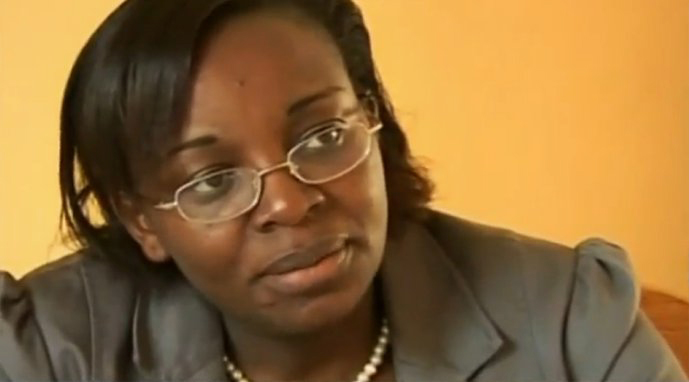 Ingabire Victoire, a Rwandan woman who was released by presidential amnesty eight months ago has been found conducting recruitment for her non registered political party where she is interested in Hutu only, 25  years after Rwanda refused to be defined on ground of ethnicity because it led the country to the worst tragedy of 20th century – the 1994 Genocide against Tutsi.
On Saturday, 11 May, Ingabire drove to Kirehe District, Kigina Sector, Ruhanga Cell, Nyakarambi II Village, in Sun City Motel, for a meeting of the so-called FDU-Inkingi, an unregistered political party. The gathering was attended by 22 people.
Before Ingabire's arrival, her representative, a one Ndatinya invited neighbors for "a training where everyone would have a per diem."
Shortly after settling and being given a drink, the 'guest of honor' – Ingabire made it to the room, presented herself and announced the agenda of the day.
"She told us that she wanted us to join her political party and to help recruit on one condition; do not recruit the Tutsi because I don't love them," said one of the participants.
"She said: just focus on the Hutu, mainly the ex-combatants."
The source said that afterwards, he understood that the plan was ill-intended, and chose to leave.
The witness who was recorded in a video KT Press has seen, alerted local officials who found the meeting still going on.
"I asked Ingabire why we should focus on the Hutu and she responded that the Tutsi are already well off," said another witness.
"I answered that we have no reason for segregating anyone and for that reason, I told Ingabire that I could not continue with them."
Also this witness told KT Press; "She said she wanted the unemployed youth and only Hutu."
Worse, Ingabire wanted to get contacts of everyone that they recruit.
"I listened to this and I felt it can't work," a witness said.
Another witness, an eighteen year old participant also said he got an invitation from Ndatinya. He attended the meeting a bit late, but he found Ingabire in the middle of her presentation.
"It was the first time I had seen Ingabire in person but I received her message with shock," said the adolescent.
After the meeting was halted, Ingabire immediately rushed to report to a Paris-based radio, falsely claiming that she was mistreated by local leaders who violently disrupted her meeting.
The media channel that has her voice however did not (or intentionally omitted to) ask Ingabire if she had permission to conduct a meeting.
Her choice to report to international media for "a concern" (if any), that would be settled locally gives room to question the legitimacy of the meeting.
In fact, given the principle of proximity of media where the audience is most interested in events around them, the local media would be interested in covering a story where a citizen has a concern that can be addressed locally.
It should be noted that an illegal gathering is punishable in Rwanda's penal code.
Apparently, Victoire Ingabire is following up the agenda she started way earlier before she was sentenced to 15 year jail sentence.
She exhibited Genocide ideology while in exile and did not want to hide it even when she arrived in Rwanda where she claimed there was genocide for Hutu and Tutsi respectively.
In January 2014, the UN Security Council adopted a global reference to the 1994 mass slaughter in Rwanda as Genocide against Tutsi.
On 14 September 2018, President Paul Kagame commuted the prison sentence of Ingabire Victoire who had been sentenced to 15 years with a belief that she had changed. But, a meeting like this from Kirehe is an indication that Ingabire did not change.
Meanwhile, in her introduction, Ingabire insinuated that she intended to get her recruits to provoke an uprising similar to the "Arab Spring" violent and chaotic demonstrations that have happened in the Middle East and North Africa.