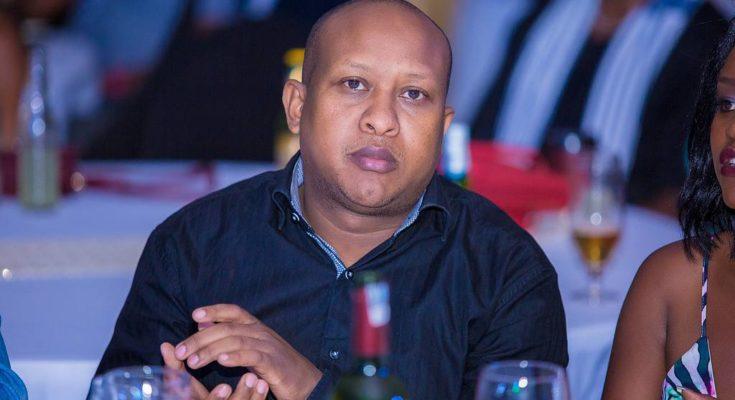 Celebrated artistes' manager Alex Muyoboke is ready to manage other artists after falling out with girl band Charly Na Nina. Word has it that it's an upcoming female musician.
Alex Muyoboke who has worked with almost every successful musician in the country from the likes of Meddy, The Ben, Tom Close, Dream Boyz and Urban Boyz is busy finalizing a juicy deal with unknown female upcoming musician.  
Speaking to KT Press, Muyoboke confirmed the news but denied shading more light saying it's too early.
"Andrew who gave you that information? Anyway its true am talking to this young lady who is super talented but I can't go in details because it's too early but don't worry you will be the first to know," Alex Muyoboke confirmed.
KT Press tried to inquire whether he dumped singer Allion Buzindu whom he helped to work on her song dubbed Hahandi however, Muyoboke denied ever signing Allion but admitted they share a mutual working relationship.
"Am still supporting Allion as a friend but I never signed her, infact she has new songs coming out including one she did with Meddy and I will still support her musically even after signing an artist"-Muyoboke.
Alex Muyoboke for years has scouted and nurtured music talents in Rwanda and no doubt even the one is eyeing will must be a super talented musician.
Most of the artists he has worked with as a manage include Urban Boyz, Dream Boyz, Tom Close and Charly Na Nina, Kid Gaju, Pius, Social Mula.
All mentioned above, he picked them from scratch and managed to sell them to music lovers not only in Rwanda but regionally also. Most of them worked with him as someone experienced in the game and brother rather than a business partner.
Alex Muyoboke has been handling artists since 2008, local musicians dream to work with him because through those years he has built a network of best producers, promoters, deejays, presenters and celebrated artists across the region which makes it easier for every artist he signs to shine in a very short period of time.
This will be the first musician to sign after falling out with Charly Na Nina whom he worked with for 5 years since 2013 to 2018.