On Friday, Rwanda's President Paul Kagame arrived in Angola's capital Luanda to attend a quadripartite summit also attended by Presidents Félix Tshisekedi of DR Congo, Yoweri Museveni of Uganda and their host President João Lourenço.
The meeting is set to discuss the insecurity in the region and especially look into Rwanda's recent public complaints that Uganda arbitrarily arrests its citizens as well as provide support to those engaged in activities destabilizing the country and region.
Rwanda says its citizens continue to languish in Ugandan prisons and safe houses without trial. Uganda denies it. The ongoing crisis prompted Rwanda to advise its citizens not to travel to Uganda, saying their safety is not guaranteed while there.
Despite several concerns addressed to Uganda, Rwanda says nothing has come from Uganda government to resolve the issue.
For instance, in an interview with KT Press on Monday, Rwanda's State Minister in Charge of East African Community Affairs Olivier Nduhungirehe said tensions remain the same because Uganda has not responded to the concerns Rwanda pointed out and presented evidence for.
"The situation is still the same. There is no significant progress made because Uganda is yet to act on the issues we raised. We have not seen anything different or new. Many Rwandans are still languishing in jail without trial, though we see some being dumped at the border," Minister Nduhungirehe told KT Press.
Since January this year, about 180 Rwandans have been deported or brutally dumped at the border by Ugandan authorities.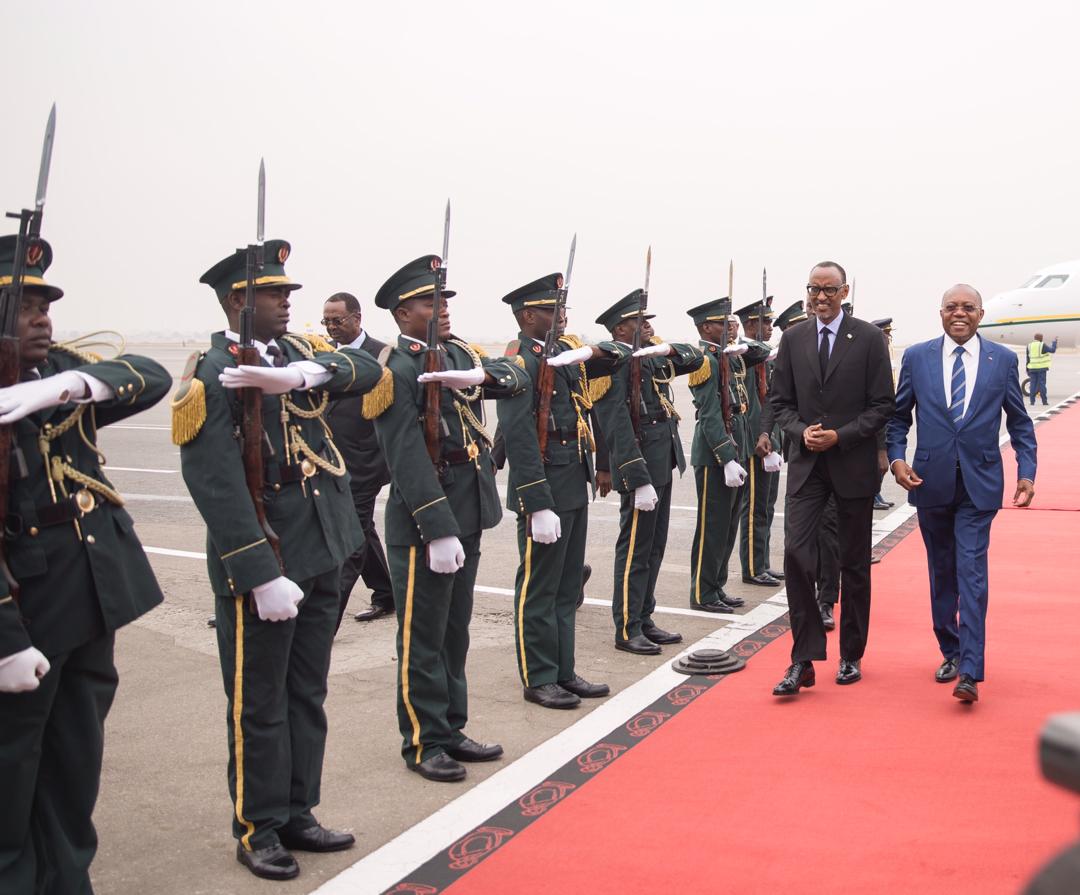 Minister Nduhungirehe added that, on top of brutal dumping of Rwandans at the border, Uganda's support of terrorist groups destabilizing Rwanda has not stopped.
"Support to terrorist groups has also not stopped. The likes of Rwanda National Congress are still active in Uganda. Despite giving Uganda all the details, nothing has been done to address these two issues," Minister Nduhungirehe said in an interview.
According to sources, the quadripartite summit called by President João Lourenço will address this issue. The summit will also look into regional security and cooperation, among others.
A press note released by the Civil Office of the Angolan Head of State announced that the meeting will happen under an initiative of President Lourenço, who has made the invitation to his regional counterparts.
The meeting will among other things discuss how to uproot all negative groups operating in DRC responsible for insecurity in the region.
President Kagame at the beginning of this month said that Rwanda would not hesitate to support DRC if called upon in efforts by the vast nation to fight the rebel groups that have operated in the eastern part of the country for decades.
Last month, President Tshisekedi said that he will be sending the army to fight rebel groups operating in the country and to end communal violence which has plagued the country, claiming hundreds of lives.