On Sunday, the First Daughter Ange I. Kagame and her husband Bertrand Ndengeyingoma confirmed that they spent their honeymoon in Rwanda.
Ange took to Twitter to thank One & Only Nyungwe House for an "unforgettable honeymoon experience", adding that she hoped to come back again and again. She concluded her tweet with the hashtag #VisitRwanda.
The exclusive facility reveled in the opportunity, replying "It was a pleasure hosting you both, we are so glad we made your honeymoon unforgettable. Looking forward to your next visit,"
Instead of the Maldives, Hawaii or Ibiza, the First Daughter chose to spend her honeymoon in Rwanda, in the lush green, mist-covered forest of Nyungwe. As the Rwanda Development Board (CEO) Clare Akamanzi put it, it is a huge endorsement for the Visit Rwanda initiative.
"Thank you for boosting Visit Rwanda in such a personal and special way. We wish you and Bertrand a beautiful, blissful and fulfilling life together," tweeted Akamanzi.
The tweet, along with some pictures from the luxurious lodge surrounded by tea fields in the midst of Nyungwe Forest, elicited massive feedback, with many commending the First Daughter for picking Rwanda as her honeymoon destination of choice.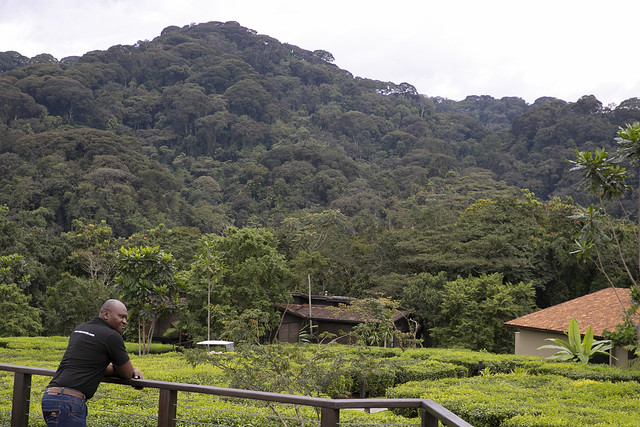 Now that you know Rwanda is your legit honeymoon destination, KT Press brings you 5 ideal places in Rwanda you should consider for your honeymoon in case you are about to get hitched.
Nyungwe Forest National Park
For the sophisticated and nature loving type, there is no better place to spend your honeymoon in Rwanda than Nyungwe Forest National Park.
Located some 189km in the south western part of Rwanda, about 4h30min drive from the capital Kigali, Nyungwe is one of the continent's few remaining natural rainforests.
Gazetted as a national park and home to chimpanzees and 12 other primate species, including the rare Rwenzori Black and White Colobus, Nyungwe is a picture-perfect honeymoon location. The park also boasts of more than 300 bird species for the bird-loving newlyweds.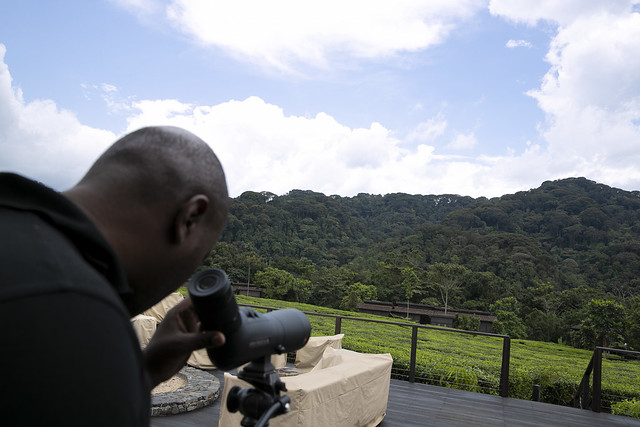 For those who can't afford mountain gorilla trekking in the Volcanoes National Park, Nyungwe offers a much affordable alternative, tracking the mountain gorillas' much smaller but fun cousins.
Apart from tracking the chimpanzees and monkeys on the different trails, Nyungwe also offers a canopy walking experience for those who want to see nature from above.
Hanging some 60 meters above the rainforest, the canopy walk provides an unforgettable experience which every newly married couple deserves.
"The Canopy Walkway provides a stunning view of the park's amazing wildlife and nature," RDB says in a snippet of the facility.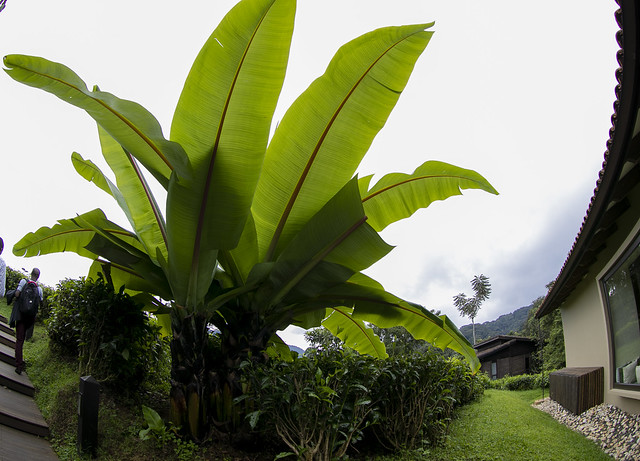 For those who can't afford the rates at One & Only House, there are other accommodation options such as Nyungwe Nziza Eco lodge, Nyungwe Top View Hill Hotel, Kitabi Eco Centre, Gisakura Family Hostel and many more. For those who don't want to sleep in Nyungwe, the towns of Nyamagabe, Rusizi and Huye offer options too.
Karongi Town
Tucked away in the hilly Western Province and touching the shores of Lake Kivu, Karongi town fits the term 'resort town' and qualifies as a perfect getaway for newly married couples seeking to have some quiet time.
If you want the peace and quiet during your honeymoon, look no further than Karongi district. Located some 146km from Kigali, in the western part of Rwanda, Karongi provides some of the best experiences of Lake Kivu, one of the biggest fresh water lakes in the Great Lakes Region.
From Karongi, one is able to fully enjoy the lake which covers a total surface area of 2,700 km and stands at a height of 1,460 meters above sea level. The picturesque town also offers water relaxation activities such as water sports, boat rides and beaches for one to lounge and relax.
From traditional and modern boat rides to devouring local dishes of Isambaza, Karongi is a perfect destination for honeymooners. During your stay, a boat ride to Napoleon's Island, which is home to thousands of fruit bats, and to Amahoro Island to enjoy fish dishes, will be a memorable one.
Karongi district falls within the Congo Nile Trail, which offers many other touristic opportunities such as visiting the Congo Nile Divide watershed, visiting local communities to experience the 'crop to cup' coffee and tea experiences from the growers directly.
It can also be an opportunity to visit the Bisesero Genocide Memorial to learn a bit of history. While at it, enjoy the spectacular views of Lake Kivu from different vantage points.
The district provides unending accommodation options –from high end to budget hotels, the choice would be yours to make.
Rubavu district
For those who want to enjoy nature and party hard yet in a serene environment, Rubavu town provides the upgraded version of Karongi. Equally a resort town, you will not go wrong picking Rubavu as your honeymoon destination of choice.
Accommodation in Ruvabu will largely depend on your wallet –if you want high end and luxury accommodation, you will find it but budget honeymooners too will find a myriad of 3-star and 2-star facilities to choose from, unlike Karongi, where the choices are somewhat limited.
The town is 154.7km from Kigali by the shores of Lake Kivu, also in the western part of the country. The drive to Rubavu, commonly referred to as Gisenyi, is a spectacular one with lots of panoramic views.
It is considered Rwanda's beach town. On a good day while you are enjoying your honeymoon, you will bump into excited city dwellers who escaped the hustle and bustle in Kigali to spend a weekend in Rubavu. Better still, pray that a beach party will find you in town.
They say whatever happens in Gisenyi stays in Gisenyi. Rubavu is your ideal town to spend your honeymoon. From water sports such as kayaking and jet skiing to sampling the hot springs at Nyamyumba, there is a lot to explore in Rubavu.
Like Karongi, while in Rubavu, experience local fishing and local delicacies, enjoy tea and coffee experiences and bike along the Congo Nile Trail. When you feel like cooling off, take a dip into the crystal clear waters of Lake Kivu.
The Western Province town is known to have fantastic night life with hangouts steaming with revelers and great music.
Musanze District
Musanze district is synonymous with the Mountain Gorillas. When one mentions Musanze, what comes to mind immediately is Volcanoes National Park and mountain gorilla trekking.
However, for anyone looking for a place to spend honeymoon in Rwanda, Musanze district will leave you spoilt for choice.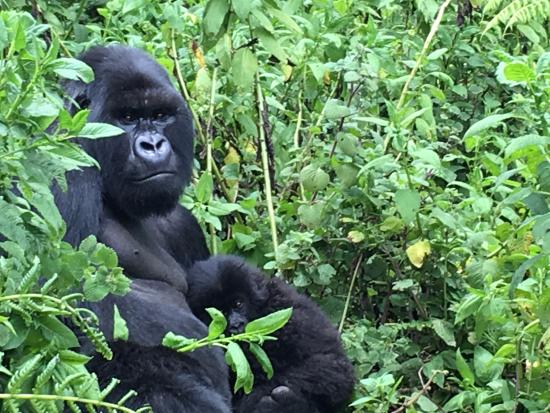 For an average middle income couple, setting aside $3, 000 for the mountain gorilla trekking experience would be a bit of a stretch but worry not –there is a lot more you can do in Musanze but if you can still afford the $1, 500 per person to track the mountain gorillas, go for it. It is a once-in-a-lifetime experience.
While in Musanze, you can canoe on River Mukungwa, hike and camp on Mt Bisoke, enjoy cultural entertainment at Iby'Iwacu Cultural Village, engage in banana beer tasting at Red Rocks and sightseeing, walk, bike and visit the caves.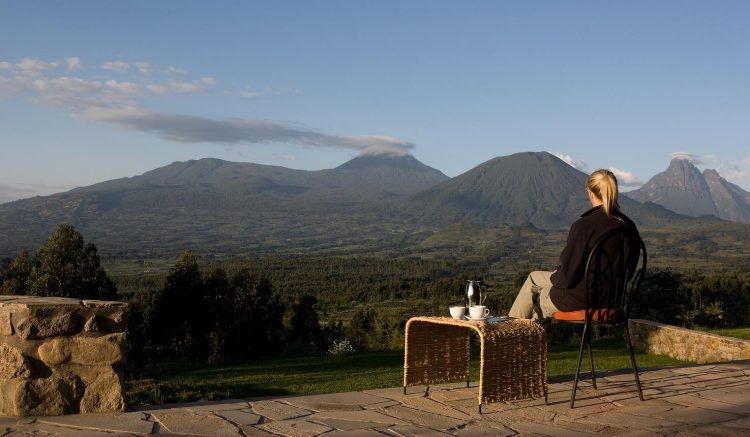 If you are the adventurous type, you can take a ride to Lake Ruhondo and Lake Burera for a day and enjoy nature at its best. Upon return, use the evening to sample the vibrant night life in Musanze town before retiring to a hotel of your choice. The choices are many here as well.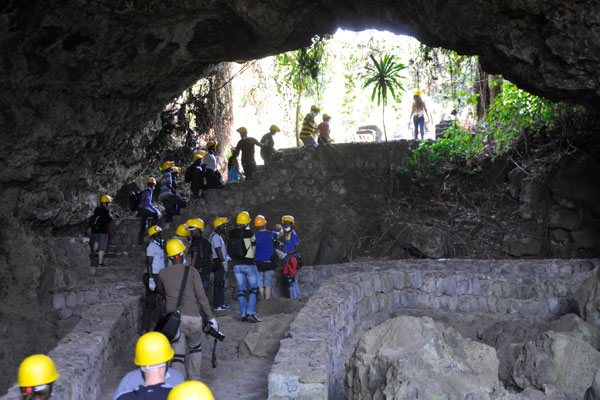 Akagera National Park
An ideal honeymoon in Rwanda cannot be complete without mentioning Akagera National Park. For most couples, a honeymoon is memorable if it includes a Safari. It offers a perfect bonding opportunity surrounded by nature.
Located in the North Eastern part of Rwanda, bordering Tanzania, Akagera National Park is your ideal honeymoon destination with scenic views and an opportunity to see the big 5 while driving through the large plains and valleys.
Visiting Akagera National Park today is an opportunity to see lions, rhinos, elephants, buffaloes, Zebra, antelopes, the Sitatunga and the much sought-after Shoebill Stork among other animal species without making long distances.
With a longer stay in the park, you can view the duiker, oribi, bohor reedbuck, klipspringer, bushbuck and impala as well as some primates including olive baboons, vervets and the elusive blue monkey.
The park is also home to the leopard, hyena, side-striped jackal and other cats. With the current lion population at 30, one is almost guaranteed to see the lions which were reintroduced in 2015.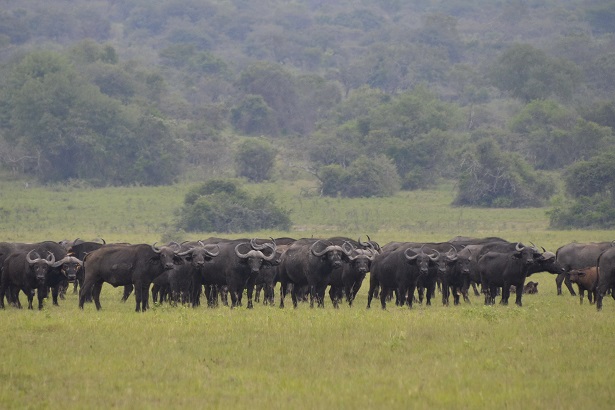 The park also offers accommodation –from high end to affordable but for some, you can have your Akagera expedition while staying in Kigali or nearby towns for a difference.
The park is some 106.1km from Kigali and offers an alternative for those who can't afford mountain gorilla trekking.