You probably had such a busy week that your communication was limited to you and your clients, your boss or your staff….and time for media was sacrificed.
It is however relaxing when you take that short time in between two tasks to understand what is happening around.
Well, time 'in between' may also be hard to secure, and for that reason we would like to bring you in this package, a wrap-up of the week.
First Daughter Ange Kagame Says "I do"
The event was on July 6 when First daughter Ange Ingabire Kagame married Bertrand Ndengeyingoma, but, the public would wait until Monday of the just concluded week to see some of the photos of the colorful marriage ceremony.
Photos were released by First daughter Ange Kagame on twitter, yet some of the media houses speculated about the groom identity.
The First daughter, still on twitter just laughed about it and called it 'fake news'.
The photos that were shared include family members from both the bride and the groom and were widely circulated in social media platforms.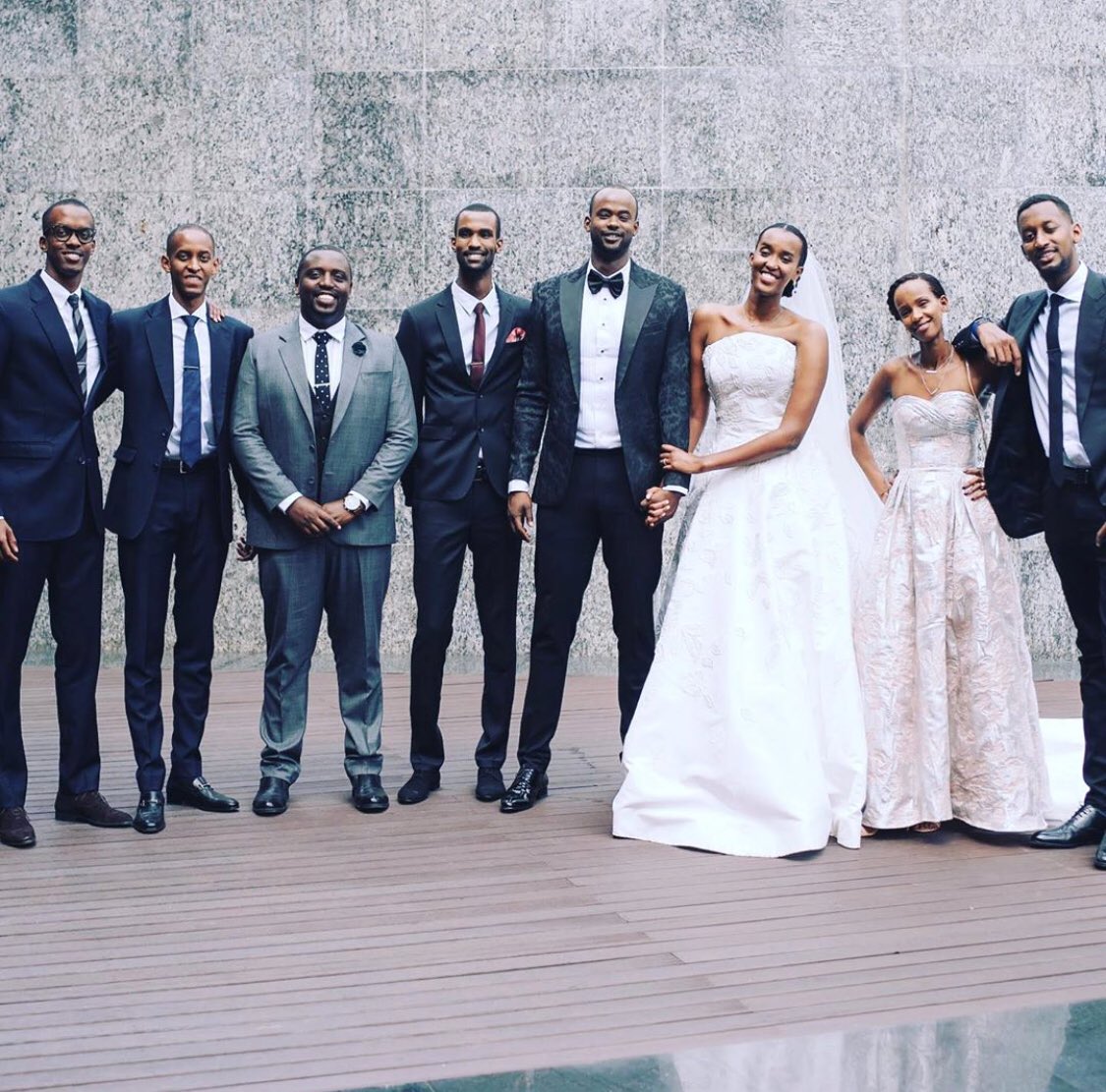 For example, a tweet "I have found the one whom my soul loves"– Songs of Solomon 3:4  where Ange Kagame attached a photo of her and the groom walking hand in hand, had gathered 18,000 likes and 1700 re-tweets by press time.
The first daughter has updated her profile photo with this one.
Every photo that was shared has unique beauty. They were captured by the lens of Burundi-born photographer Christian Mbanza, better known as Chris Schwagga.
Angola – DRC mediators in Rwanda – Uganda case
It may not be wrong if we baptize the ending week 'a week of integration and new look in cooperation' between blocs and individual countries.
Rwanda parliament ratified a new market between Comesa, Sadc and EAC which include 26 countries and Minister Soraya Hakuziyaremye of Trade and industry said that major benefits include that Rwanda will sell to the market its products duty free.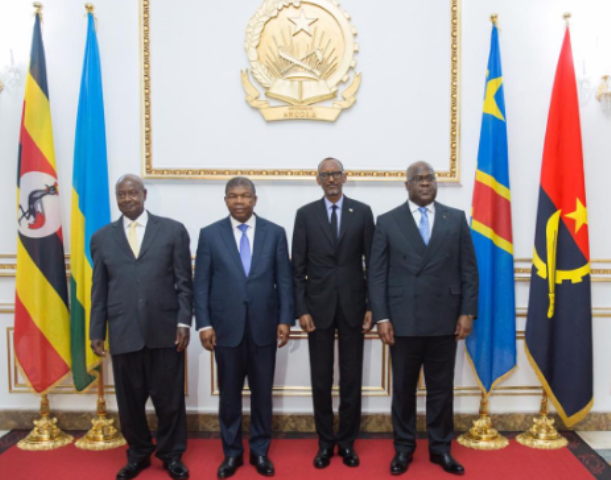 The major event to note is the meeting of the four – President Paul Kagame of Rwanda, Felix Tshisekedi of Democratic Republic of Congo (DRC), Yoweri Kaguta Museveni of Uganda and the host Angolan President João Lourenço in Luanda.
One of the outcomes is that Rwanda and Uganda found facilitators in a dialogue that intends to solve a misunderstanding that has been going on since more than two years between both countries.
Rwanda accuses Uganda of arresting and detaining incommunicado its citizens in Ugandan military prisons, while dumping others at the borders.
Rwanda also accuses Uganda of confiscating Rwandan traders' merchandise as well as offering support to anti-Rwanda government dissidents such as the Rwanda National Congress (RNC) led by Kayumba Nyamwasa, which, Rwanda says, freely operates in Uganda with maximum protection. Uganda denies these allegations.
One of Most expensive events – CHOGM: Kigali is ready
In other diplomatic/integration related event, last week, the Minister of Foreign Affairs and Cooperation Richard Sezibera said Rwanda is fully supported by all commonwealth member countries.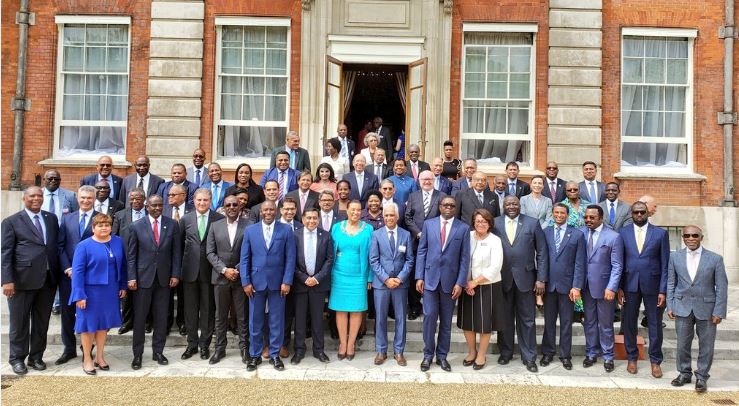 Expect dozens of heads of state and government from across the world to be here for the summit next year, the second of its kind to take place in Africa since neighboring Uganda in 2007.
CFTA enters into force
Still in the context of cooperation and integration, another continental milestone was reached.
On July 7, the African Continental Free Trade Area (AfCFTA) was launched in Niamey – the capital city of Niger and President Kagame was among the guest at this extraordinary African Union Summit.
Straight from Niamey, the president attended an important summit back home on July 9. The Purpose Driven Leadership Training on Tuesday at Kigali Convention Centre (KCC) was organized by PEACE Plan Rwanda under the auspices of Pastor Rick Warren.
"If you wait for someone to spot your weaknesses and point them out, you don't believe them or you think it is disrespectful. It is human nature to reject criticism. That is why you need self-evaluation," President Kagame said.
Rick Warren said that Kagame is a good president, a man of high level of integrity.
"He is not perfect but he is a man of integrity and he is a leader that I trust," he said of President Kagame, adding that he did not say it because he was there, but because he has taken time to observe him over the last 15 years.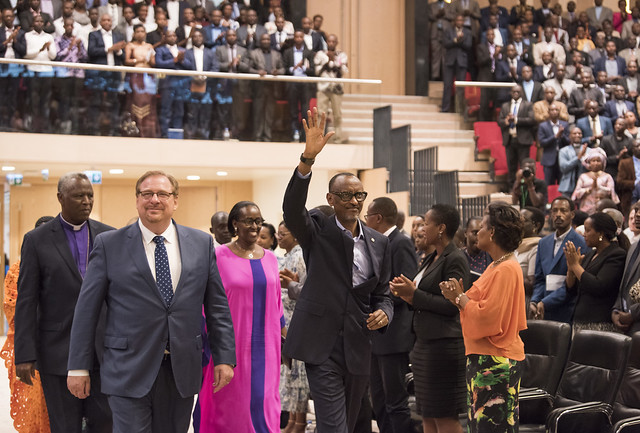 In evening, Warren organized another session of leaders where he pleaded the community, especially leaders to protect girl child against early/unwanted pregnancy.
Still current news, is a case of ebola that was identified in Goma – the city in Democratic Republic of Congo(DRC) bordering with Rubavu, Western province of Rwanda.
Rwanda has intensified the already existing check points in the area to avoid any outbreak.
Meanwhile, the body of the deceased Senator Kagoyire Bishagara Therese(RIP) who died last week in United States of America is expected to arrive in Kigali tomorrow.