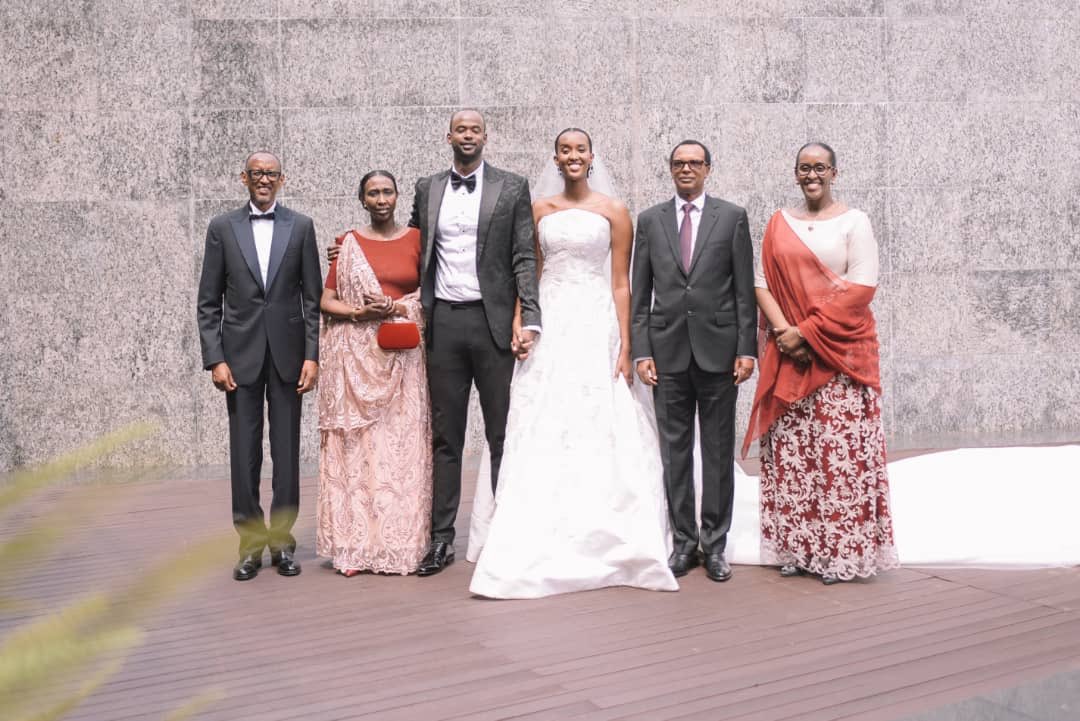 Rwanda's First Daughter Ange Ingabire Kagame has released the first photos of her wedding to husband Bertrand Ndengeyingoma on July 6, including one of her father President Paul Kagame walking her down the aisle, which she captioned "Daddy's Girl".
The First Daughter used Twitter to publish some photos from the highly private wedding which took place at Kigali Convention Centre (KCC) and Radisson Blu Hotel and attended by family members, friends and several invited guests.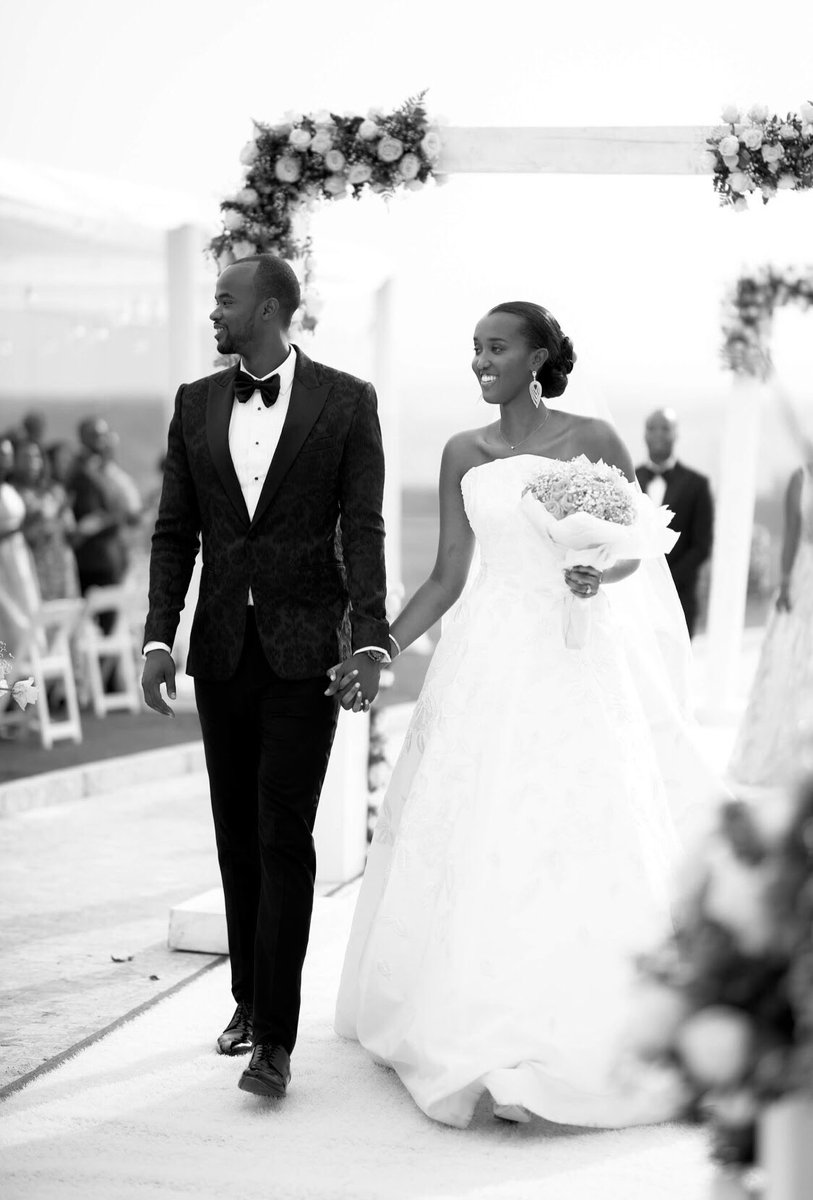 The first photo released on July 7 is of her and her newly-wed husband, captioned "I have found the one whom my soul loves"– Songs of Solomon 3:4 followed by a heart and ring emoji.
The photos were taken by Burundi-born photographer Christian Mbanza, better known as Chris Schwagga.
The second photo released today shows President Kagame walking her down the aisle to her husband as guests who included Senate President Bernard Makuza and Member of Parliament Odette Uwamariya among those who could be identified, looking on.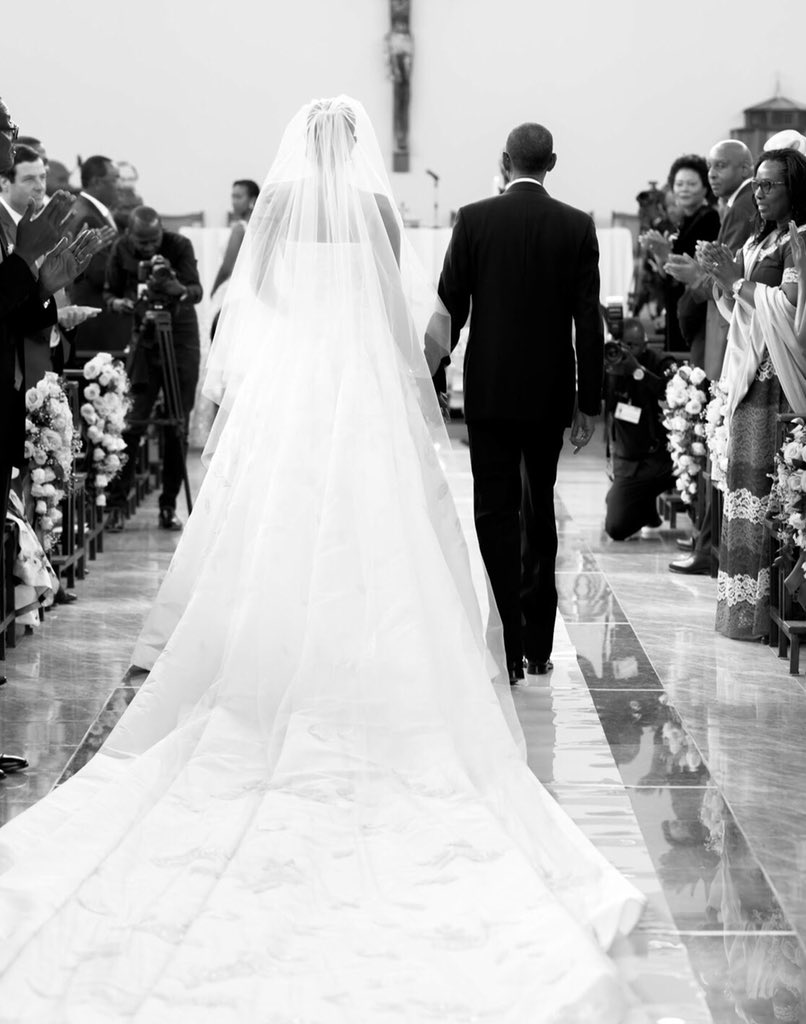 The next two photos are mixed pictures of families –the first one being that of herself, her husband, President Kagame, First Lady Jeannette Kagame and her siblings while the other is of both parents of the bride and groom.
Another photo is captioned with a noun "euphoria" which she explained as "a feeling or state of intense excitement and happiness" in reference to her special day.
The latest photo shared by Ange Kagame, who only uses Twitter as her social media platform, is of mixed siblings, including Rwanda Development Board's Chief Tourism Officer Belise Kariza, who is a sister to the groom.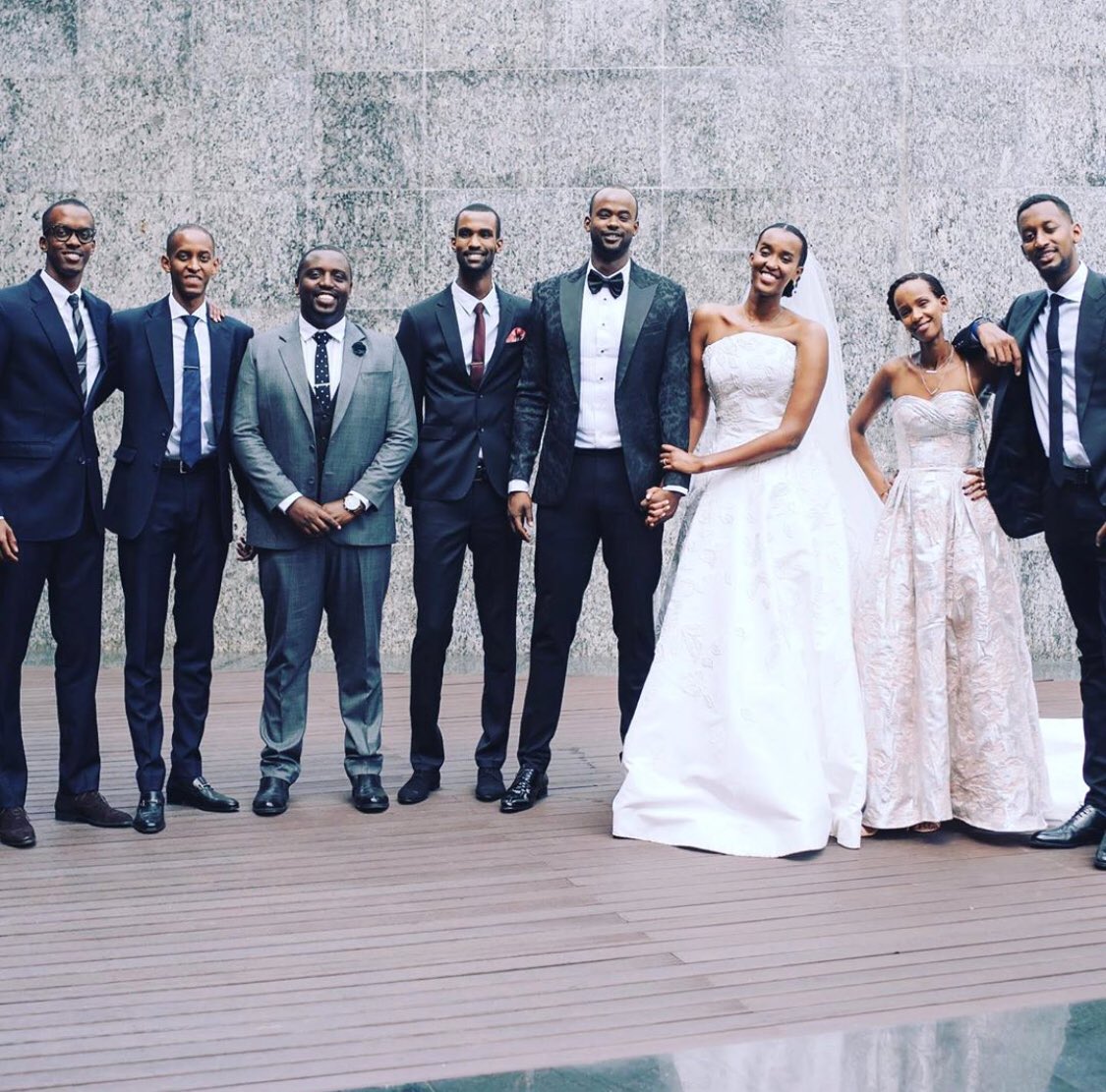 Ange Kagame, 25, who graduated with a Master's degree in International and Public Affairs from Columbia University's School of International Public Affairs (SIPA), introduced Ndengeyingoma to her family in Muhazi in December last year.
She also holds a Bachelor's degree in Political Science and a minor in African Studies from Smith College, Massachusetts.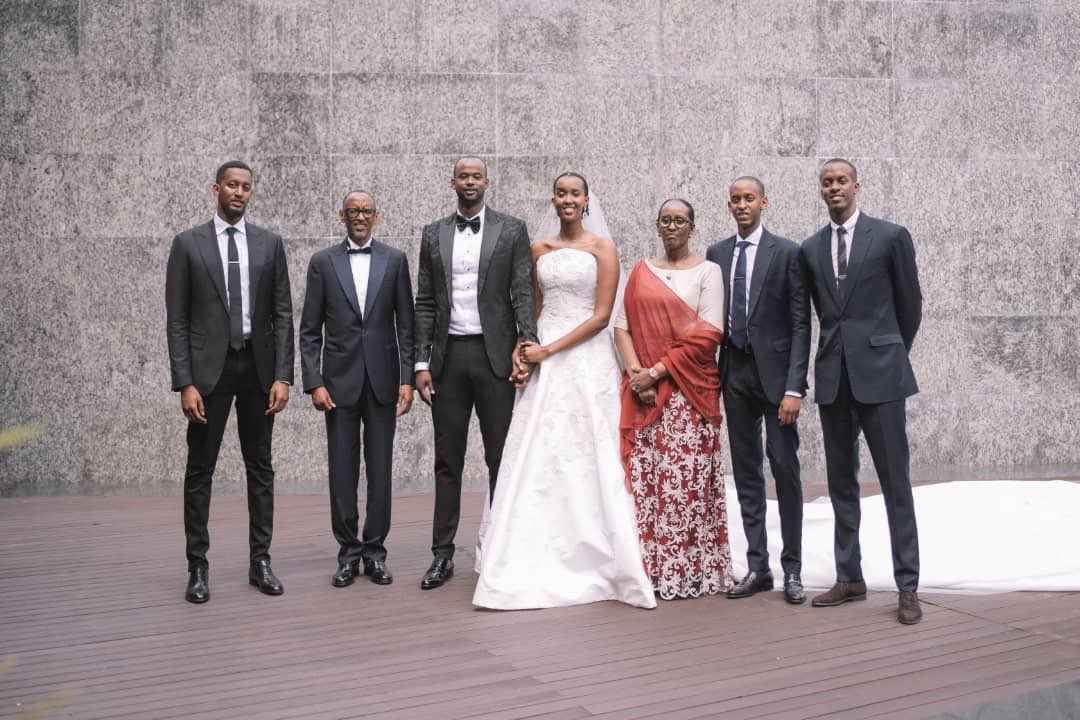 In the photos, both Ange and Ndengeyingoma appear excited as they go about their biggest day, the bride looking angelic in a long, flowing white gown, while the tall and handsome groom was dressed in black and white tunic.
President Kagame recently spoke out on his parenting experience, pointing out that he has always been in his children's lives despite his busy schedule. He narrated how he personally drove them to school and followed up on their education and upbringing.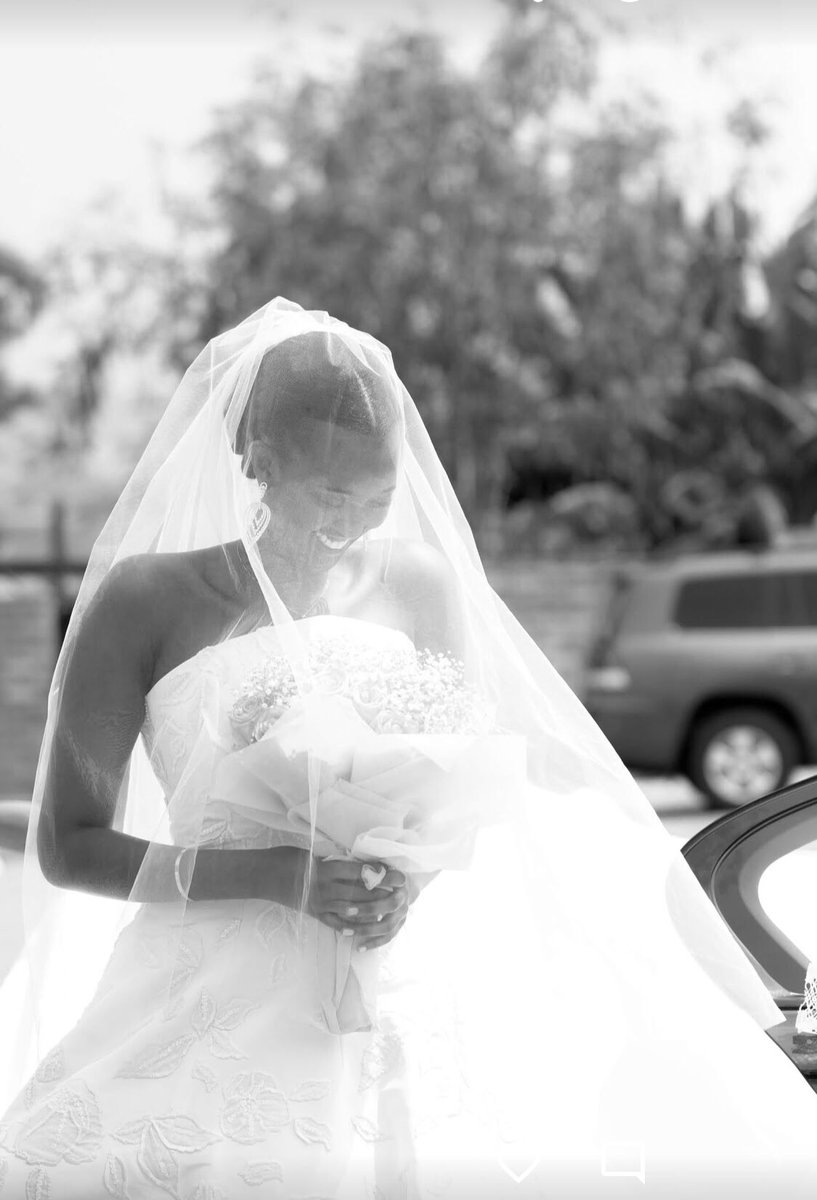 Details of the guest list or who is who among those who attended are yet to emerge. Earlier last week, the couple exchanged their vows before a local government official before hosting their guests at Kigali Marriott Hotel.
Both Ange and Ndengeyingoma have opted to keep a low profile and keep their highly acclaimed wedding out of the limelight.