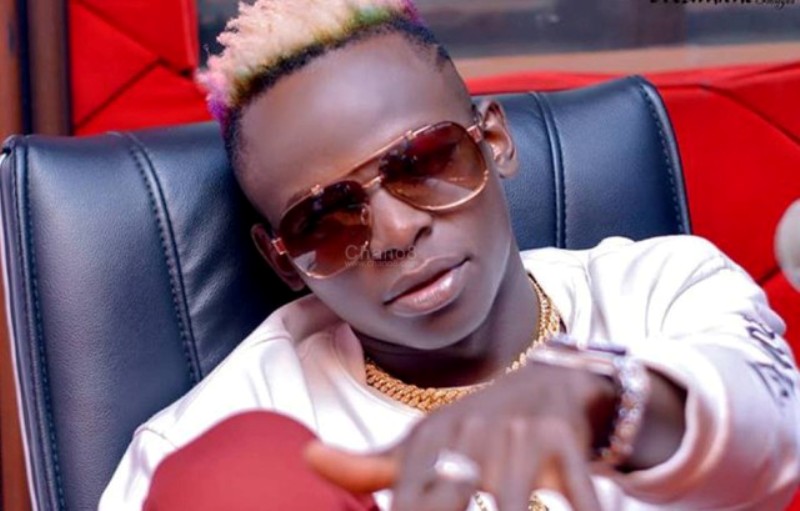 Uganda's hot selling dancehall artist John Blaq is flying to Rwanda to negotiate a possible collabo with local female artists Charly&Nina as he eyes to tap into Rwandan music market.
Information reaching KT Press indicate that the Do Dat hit maker's management is already in the country looking for ways to bring on board Charly&Nina for a featuring.
The Obubadi singer is slated to jet in the country early next week, according to one of his local agents only known as John.
"Yeah, its true John Blaq is coming next week around Tuesday purposely for promoting his music in Rwanda as well as working with local musicians specifically Charly&Nina," John told KT Press.
John Blaq is the new kid on the dancehall music block especially his catchy beats, cheeky lyrics and unique vocals that have attracted massive fan base among the youth.
Although he has never stepped in Rwanda, John Blaq's songs like Tukwatagane, Manika, Obubadi and Do dat are widely requested and played in various night clubs.
For years now, Ugandan musicians such as Jose Chameleon, Bebe cool, Radio (RIP) &Weasel have managed to make cash from Rwandan music which has made it a target for upcoming hot selling artists like John Blaq.
Last year, dancehall artist Fik Femaica who was on top at the time, tried to tap into the market through a show in Gisenyi, Rubavu district, but it didn't work out. The show totally turned a flop.
Meanwhile, John Blaq who is not so popular in Rwanda, could find a collabo with Charly&Nina an opportunity to extend his music across the East African region.