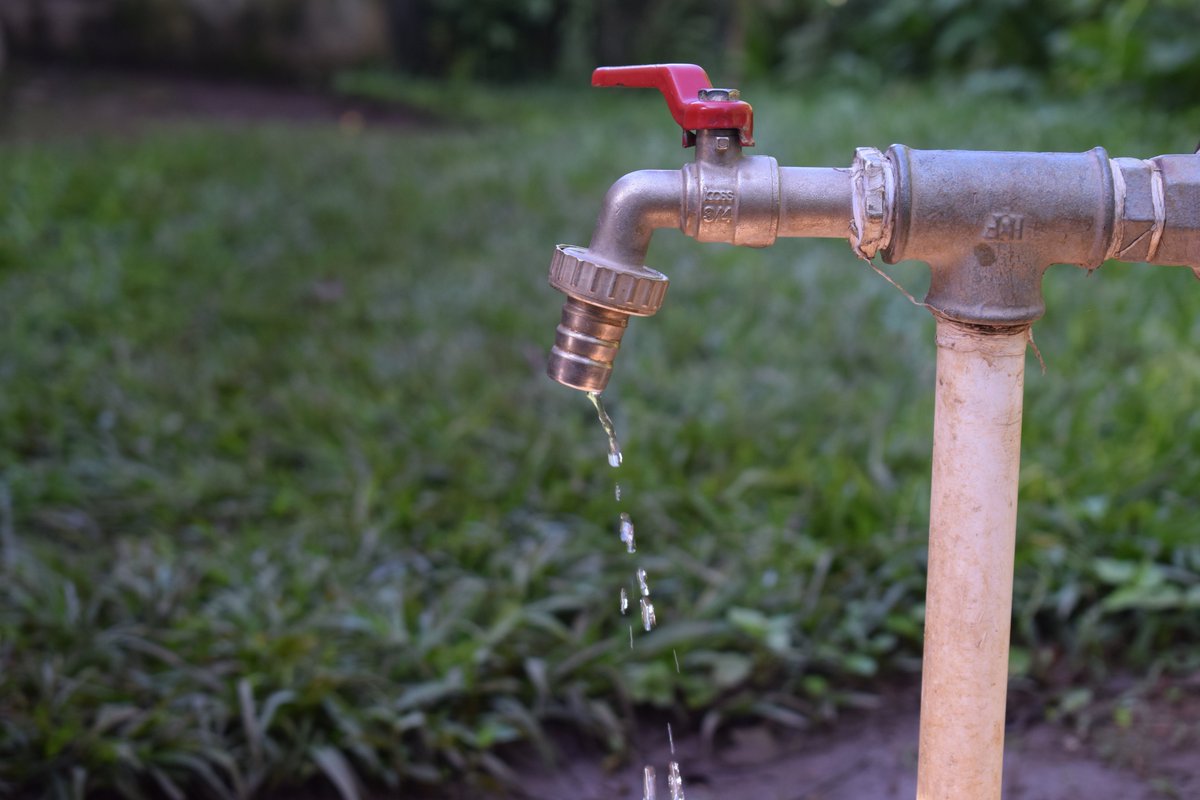 "I don't want the rain to return. During the rainy season, we don't make as much money," says Alphonse Hakizimana, a water peddler in Kabeza, Kanombe Sector, Kicukiro District.
On a daily basis, Hakizimana makes between Rwf 10, 000 and Rwf18, 000 supplying households with water on a bicycle.
"A jerrycan goes for Rwf300 or Rwf400 but by August, it will be Rwf500. Some families order 5 to 10 jerrycans, depending on how much water they want," says Hakizimana who parks his moto from morning to 12pm to focus on the more lucrative water business.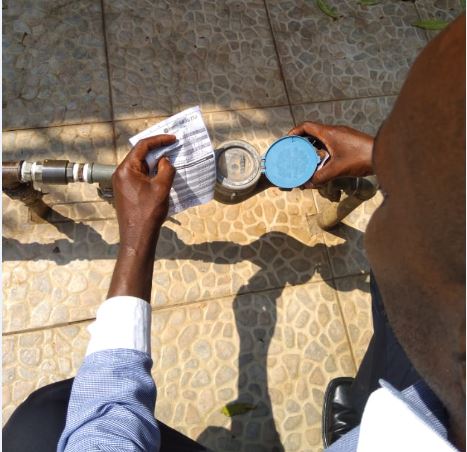 Ironically, his bicycle has become a more reliable source of income during the dry season than the motorbike, which he normally uses to ferry passengers from one location to another.
"The bicycle is mine but the motorbike is for someone else. I have to deposit money weekly. I cannot be guaranteed of making Rwf15, 000 a day on the moto. So I park it and peddle water in the morning when people want it and then use the moto in the afternoon to take passengers," says Hakizimana.
For Hakizimana and fellow water peddlers in Kabeza and Kanombe area, the dry season comes with a windfall and for them, life would be better if there was no rain at all throughout the year.
Though not scientifically backed, Hakizimana and his colleagues assume that the rainy season increases water supply, allowing the Water and Sanitation Corporation (WASAC) to have more water in the pipes to distribute. For them, there is no business in the rainy season.
Back to their business, their bicycle can carry up to six jerrycans.
Having bought each Jerrycan at Rwf100 or Rwf200 at most from those who stock water, they make around Rwf200 or Rwf300 on each 20-litre jerrycan.
On average, if Hakizimana supplies 10 households with 5 Jerrycans each, he makes about Rwf15, 000 –an amount he says he can't make elsewhere.
For many Kigalians, the dry season, running from May to September, means increased water shortage and increased expenditure.
But is there a connection between the dry season and water scarcity? Does it mean that WASAC relies on rain water to sustain supply? Do water sources go dry during the dry spell? Does WASAC increase rationing?
Though to a layman these are pertinent questions, the simple answer is NO. According to the Chief Executive Officer of WASAC Eng. Aime Muzola, the only difference is that during the dry season, alternative sources of water, including rain water, diminish and everyone relies on the water utility.
"The demand for water goes up during the dry season. Even those who were using alternative sources of water or harvesting rain water turn to WASAC during the dry season,"
"It means that washing bays or other activities which were previously relying on rain water turn to WASAC supply including watering plants or gardens. The supply remains constant, but the consumption patterns increase," explains Muzola.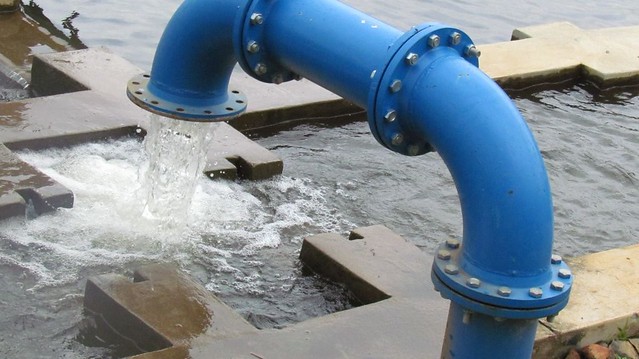 The WASAC head also said that the rationing time table doesn't change during the dry season but the demand for water goes up, meaning that water can take days to reach certain areas because many people want it.
"We actually don't rely on rain water at all. If anything, treating water becomes more expensive and rigorous during the rainy season," Muzola explains, adding that the decrease can be attributed to the fact that during the rainy season, some people harvest rain water to use in their daily activities, leaving surplus water for those who don't.
He said in the case of the city of Kigali, the two different sources in Bugesera and Nzove don't run dry but the supply cannot meet the demand since everyone is relying on WASAC for their water needs.
He however says that it could be true in some districts of Rwanda, the dry season affects water supply but it is not the case with the City of Kigali.
According to WASAC CEO, during the dry season, the system becomes "first come, first serve", meaning that areas on a high ground might take days to get water, with low lying areas becoming more advantaged.
"Since the demand for water has gone up, someone in low lying area who was using say 5 cubic meters will now require 7 cubic meters meaning that the person will consume even the water which was meant for people on a high ground," he said adding that it is due to the terrain of the country.
The Ministry of Emergency Management and Rwanda Environment Management Authority identified the districts of Bugesera, Nyagatare, Gatsibo, Kayonza, Ngoma and Kirehe in the Eastern Province and the eastern parts of Nyanza and Gisagara districts in the Southern Province as the most drought prone parts of the country.
These districts suffer from a high frequency of rainfall deficit, late rainfall onsets, early rainfall cessations, and a significant number of dry spells, which affect water supply. However Kigali and its surroundings are not identified as water scarce areas.
Though many thought rationing goes up during the dry season, WASAC says water scarcity is attributed to consumption patterns which go up during the dry season. The water utility also puts the scarcity to the increasing number of subscribers especially in the cities.
According to Rwanda Utilities Regulatory Authority (RURA), as of March 2019, the total number of urban and peri-urban water subscribers increased to 213,326 up from 211,434 connections recorded at the end of December 2018, which represents an increase of 0.89 percent.
The number of connected customers increased to 213, 326 at the end of March 2019 up from 203,350 customers recorded in the first quarter of the year 2018 according to RURA.
Statistics also show that during the same quarter, the quantity of water produced decreased by 1.2 percentage points to 12.9 million cubic meters down from 13.0 million cubic meters recorded in fourth quarter of the year 2018.
However there is an increase of 8.9 percent in general compared to the 11.8 million cubic meters reported at the end of the first quarter of the year 2018.
In May, the Government announced an investment outlay of $440 million for the next three years to build water treatment plants and supply systems in urban and rural areas to ensure that all Rwandans have access to clean water by 2024.
The funds will build more water treatment plants following an upgrade on Nzove plant and the ongoing construction of Kanzenze plant that will provide some 40,000 cubic metres to Kigali City and Bugesera District.
According to the Permanent Secretary at the Ministry of Infrastructure, Eng. Patricie Uwase, $282 million will be invested in water infrastructures in urban areas while $139 million will be invested in water infrastructures in rural areas.
The investment is expected to scale up water supply and end current shortages.