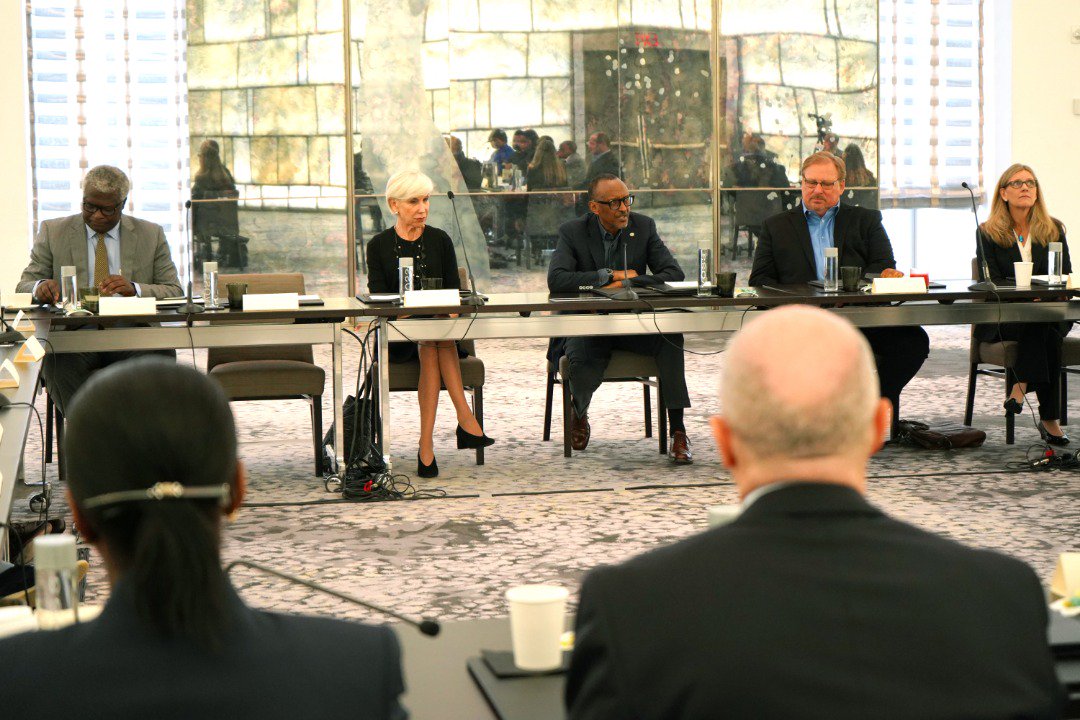 Rwanda's President Paul Kagame has thanked members of the Presidential Advisory Council (PAC) for sticking with Rwanda even when many had written off the country, telling them that their efforts have not been in vain.
PAC, a group of eminent Rwandan and International experts who offer strategic advice to President Kagame and the Rwandan government on strategic development, choices and initiatives, was established in 2007.
Addressing members of PAC ahead of the 74th United Nations General Assembly, President Kagame said the group stayed the course even when others thought of abandoning Rwanda.
"I sincerely want to thank all of you for staying the course and sticking with us for a very long time. From the time we were not given any chance to do anything. From that time we've made a very good story, we have rebuilt. We rebuilt ourselves to a point at which we wish to be held," President Kagame told the group.
The head of state said that after so many years of being together in PAC, things kept changing and they changed for the better.
"People have been working hard, and the people of Rwanda have been a central part of this story. Today, we can say that we have good news in a sense of where the country is,"
"We are not yet there as we all know, but we have made progress. It is still a work in progress. I know many of you visit our country and don't stay only in Kigali; you visit rural areas and interact with people to see where your support has taken our country," he said.
"Whether it's education, coffee, or any kind of support, it has become a real-life story that people tell. They tell you where they have been, where they are and how they made it to where they are now," he added.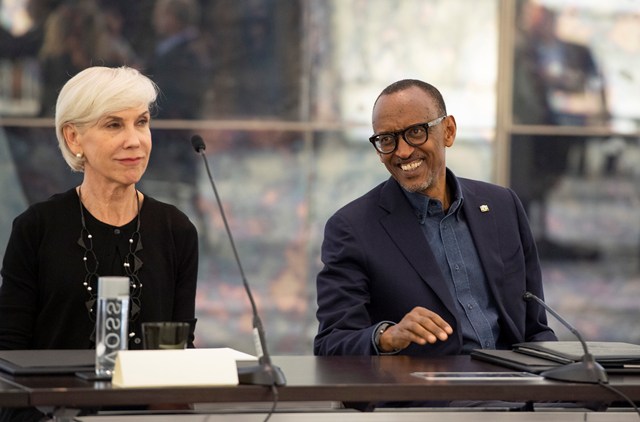 President Kagame said that for some of the Rwandans they meet were born 25 years ago or were under 10 back then and some of them didn't have any hope that they would even go to school or that they would live for 25 years but today the story is different.
"Now, the same people are young, proud, men and women who tell you these stories of how they've made it. They can be as proud as they want, as anyone in the world,"
"Most of them studied here in the US, were picked by families, adopted, benefitted from presidential scholarships, or from programs like Bridge to Rwanda," President Kagame said.
He pointed out that Rwandans are now able to tell these stories themselves and they don't have to wait for the stories to be told by journalists.
"And all of them have something to show. It's real. This story resulted from the partnerships, the friendships, and the hard work and resilience of the people of Rwanda themselves,"
"Numbers also tell a very good story and they are built on many things. The good news is continued good progress even at a time when the world is also struggling. I never knew the world would come to struggle as we struggled," the Head of State pointed out as he recalled the role of his advisors.
"I want to thank you because this story that we've built-in and outside Rwanda, we've done it together; and Rwandans are actually happy. If anyone has doubt about that go talk to them,"
"There are times when many people gave up on us including our own but those who stayed have carried on. Those who stayed have nothing lacking in the spirit of fighting on," he said.
Background
Though PAC members evolve from time, the council has had a few constant faces, mainly renowned individuals who continue to contribute to Rwanda's development such as Saddleback Church founder Pastor Rick Warren and American businessman and friend of Rwanda Joe Ritchie among others.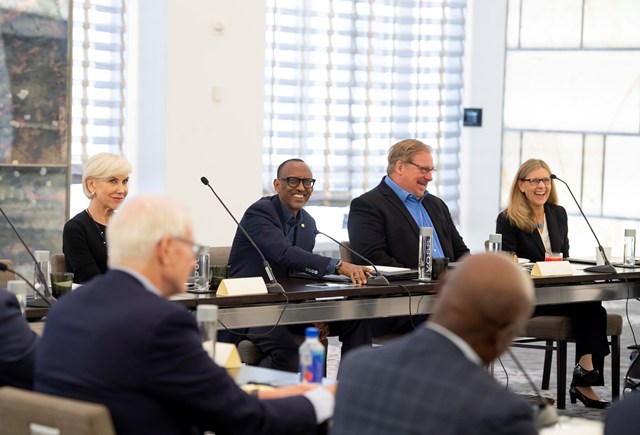 The group is mainly composed of a variety of individuals with notable expertise in different spheres and have considerably combined and wide-ranging knowledge, experience and contacts on different issues and use it to advise Rwanda on several aspects.
Annually they meet in New York and are occasionally invited to Kigali to meet President Kagame and hold discussions.
Other members include current government officials such as the Ministers of Finance, Infrastructure, Foreign Affairs, the CEO of RDB and the Governor of Central Bank, among others.
Some of the members include Dr Donald Kaberuka, a renowned economist and former president of the African Development Bank Group, former Minister of Finance, Rwanda, Dr Clet Niyikiza of LEAF Pharmaceuticals and Dr Eliane Ubalijoro of McGill University, Canada.
Others include Prof. Michael Porter, businessman Ashish Thakkar, Michael Roux – Rwanda's Honorary Consul General in Australia, Chairman, Asian Markets, KPMG; Roux International Pty Ltd; RI Group, Sir Tom Hunter – Scottish entrepreneur, philanthropist, co-founder Clinton-Hunter Development Initiative, among others.
Other prominent faces have included Kaia Miller, founder of Aslan Global and Michael Fairbank, Chairman Emeritus and founder of The OTF Group as well as Tony Blair, the former British Prime Minister who was also part of PAC at some point.
Full list of Presidential Advisory Council (PAC) members
Joseph Ritchie
Andrea Redmond
Ashish Thakkar
Christian Angermayer
Dr Clet Niyikiza
Dale Dawson
Dr Donald Kaberuka
Dr Éliane Ubalijoro
Bishop John Rucyahana
Kaia Miller
Michael Fairbanks
Prof. Michael Porter
Michael Roux
Dr Paul Davenport
Pastor Rick Warren
Scott Ford
Sir Tom Hunter
Sir David King
Doug Shears
Rod Reynolds