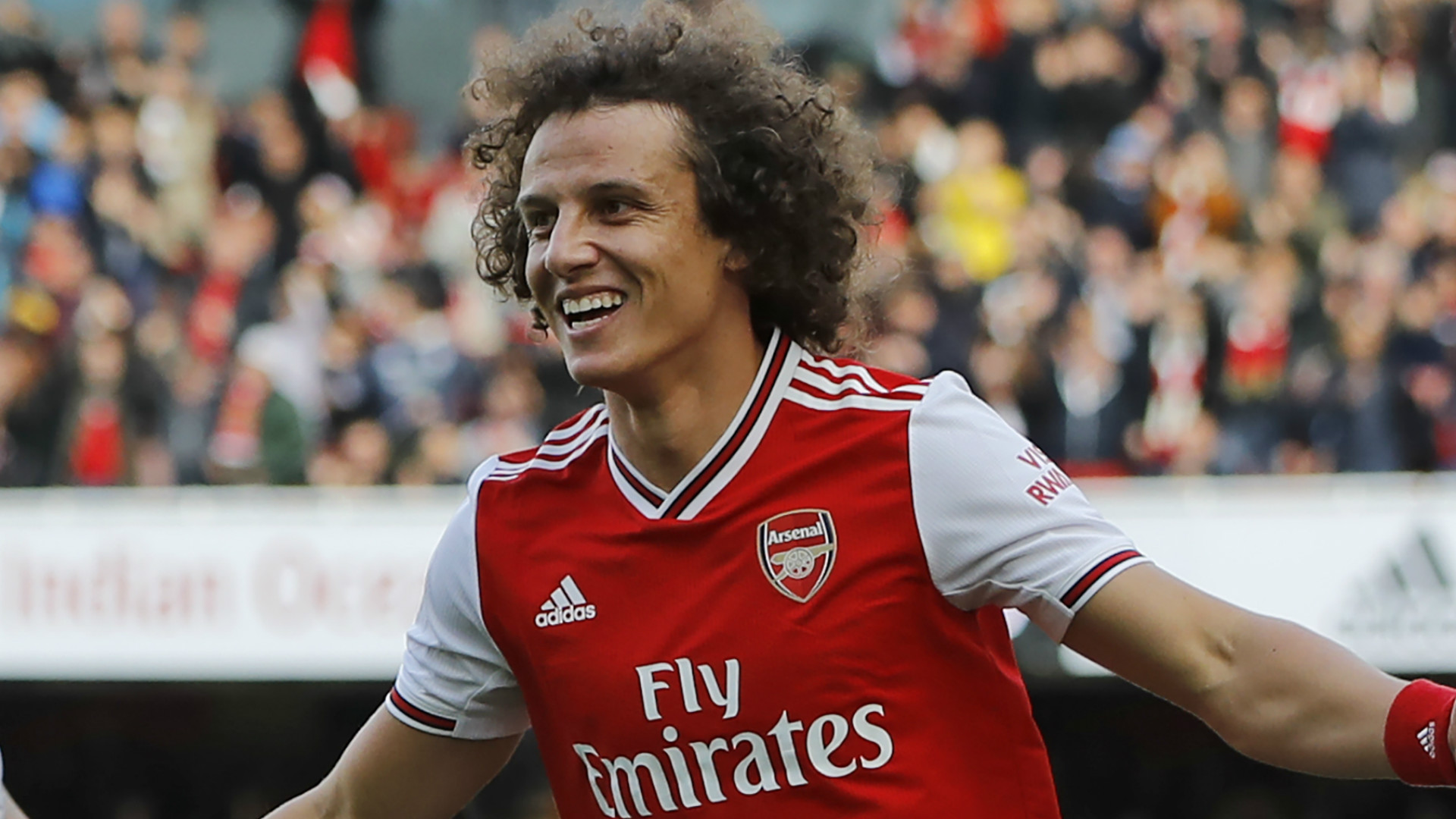 Rwanda is set to be a destination of world stars this week.
David Luiz, the Arsenal centre back star is expected in Kigali tomorrow in the context of visit Rwanda between his club and government of Rwanda, the Rwanda Development Board(RDB) has said in a press release.
"I have heard wonderful things about the breath-taking beauty of Rwanda and its people, and I can't wait to experience the country and all it has to offer. Football has the amazing power to bring communities together and drive social change, and the Arsenal shirt has a unique ability to reach fans all over the world. I am very proud to represent Arsenal to help tell a global audience of Rwanda's modernisation into a luxury tourism destination, its amazing culture and its enthusiasm for football development," Luiz David wrote. 
In May last year, Arsenal FC – one of the giant British Football Clubs signed a three-year deal with Rwanda Development Board through its subsidiary 'Rwanda Convention Bureau' to promote the country's tourism.
"David Luiz will be the first Arsenal first team player to visit Rwanda since the partnership's launch last season. He follows in the footsteps of Arsenal legends Alex Scott, Tony Adams and Lauren who have previously participated in the Kwita Izina Gorilla naming ceremony – a prestigious celebration of Rwandan conservation and culture," RDB wrote,
According to the RDB communique, David Luiz will experience Rwanda's first-class hospitality with his fiancé and mother who will join him on the visit.
They will travel to Volcanoes National Park to see endangered mountain gorillas in their natural habitat as well as meet with young Rwandan players and fans in Kigali to exchange experiences and tips.
"This will provide an opportunity to build on the work already carried out by Arsenal, the Rwandan Football Federation and the national Ministry of Sports and Culture to develop and nurture local talent and football at the grassroots level," it says.
David Luiz and his family will also visit the Kigali Genocide Memorial to pay respects to the victims and to learn more about the Genocide against the Tutsi.
This trip definitely fits in the Rwanda – Arsenal deal.
According to the deal, Arsenal officials said, players from our men's and women's teams will visit Rwanda and club coaches will host coaching camps to support the development of the game for boys and girls in the country. 'Visit Rwanda' will gain global exposure through branding on matchday LED boards at Emirates Stadium, all the interview backdrops and a broad range of other marketing rights. They will also have the opportunity to engage our fans around the world through the club's social media channels.
"We are happy to welcome David to revel in the vibrancy and beauty of our country. Rwanda is a country pulsing with energy, creativity and innovation. We have so much to discover, whether it is trekking the endangered mountain gorillas in Volcanoes National Park, lounging along the Lake Kivu beaches or going on safari in Akagera National Park. We welcome the entire Arsenal global family to visit Rwanda and discover why we call our country remarkable," Clare Akamanzi, RDB Chief Executive Officer(CEO) said. 
David Luiz will join former Chelsea star Didier Drogba who is among the main speakers at the Africa's biggest youth gathering – YouthConnect that was launched this evening by President Paul Kagame in Kigali.
This evening, Nigerian music star joined by local music stars in Rwanda and from abroad will light up Kigali in the YouthConnect concert that welcomes 10,000 visitors in Kigali for the next three days that will last the summit.
This year, Rwanda became the destination of world super stars who graced key summits that make the country known on global arena.
The latest was Gorilla naming ceremony in the touristic northern Rwanda late last month.