The First electric motorcycle with charging stations was tested in Kigali, Rwanda's capital city on Tuesday and will be launched next month.
Safi moto was introduced on Rwandan market by Safi, a registered Rwandan company to improve Rwanda's green revolution by reducing environmental pollution. It is assembled in Rwanda.
According to Tony B. Adesina, Founder and CEO, the motorcycles will have charging stations across the city and upcountry. Charging stations will be located at current petrol stations and other public places.
On the motorbike, the charging facility is located in the place of the existing motorbike's petrol tank.
It takes 45 minutes to fully charge Safi moto, and this energy can enable a 90 kilometer ride, but, as it applies for petrol, one can charge according to their budget.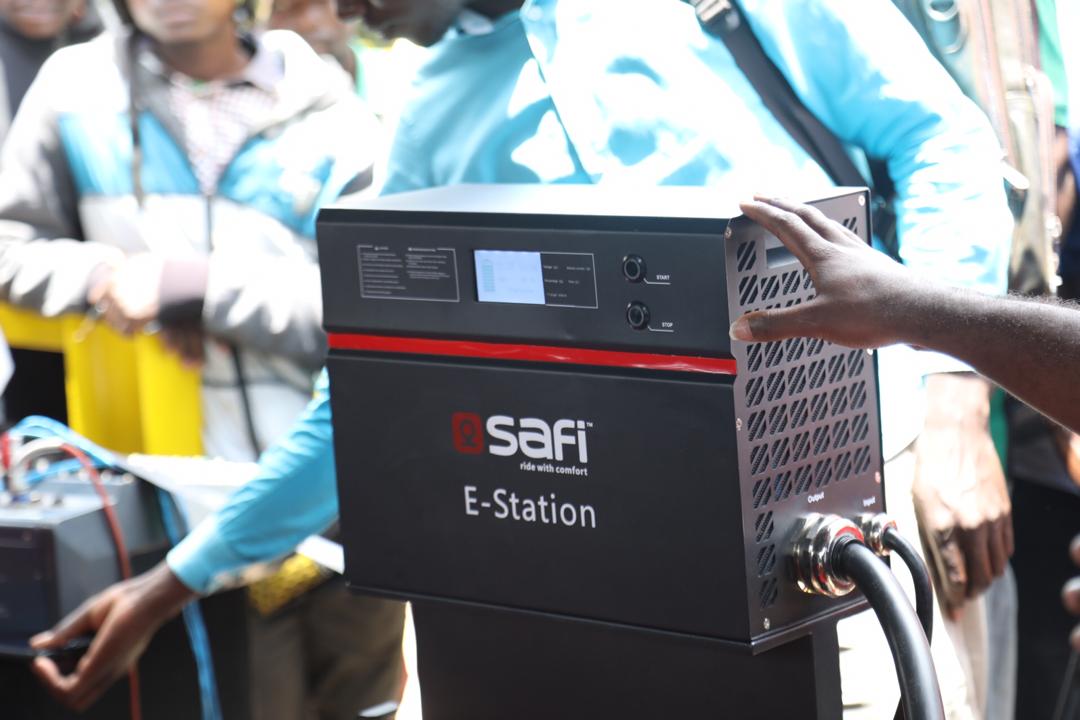 The motocycle's mileage is 60km/hour.
According to Adesina, charging prices, the cost of the motorbike will be announced at the grand launch at the end of the month.
A part from selling motorbikes and providing charging stations, the company will also give repair services and will train motaris. Apparently, the company intends to start a motorcycle transport company.
Moto taxi riders including Mutabazi Emmanuel shared two concerns including the fact that, "60km/hour for the moto taxi is really small."
"Charging this moto takes quite a long time and this can kill business."
Safi officials said that one can go at the charging station for lesser energy amount, thus lesser charging time.
The electric moto of this kind joins the existing battery enabled motorbikes by Ampersand owned by Josh Whale who assembles them in Rwanda with less than a hundred motorbike units on road  and three charging stations so far.
The moto taxi riders who acquired the motorbikes told Kigali Today, a sister website of KT Press, that when the battery is expired, they go back to the charging station, purchase another at Rwf 920, a process that takes two minutes.
This can allow them to ride 70-80 kilometers and they can recharge the battery three times a day.
Both technologies however, are still in trial phase.