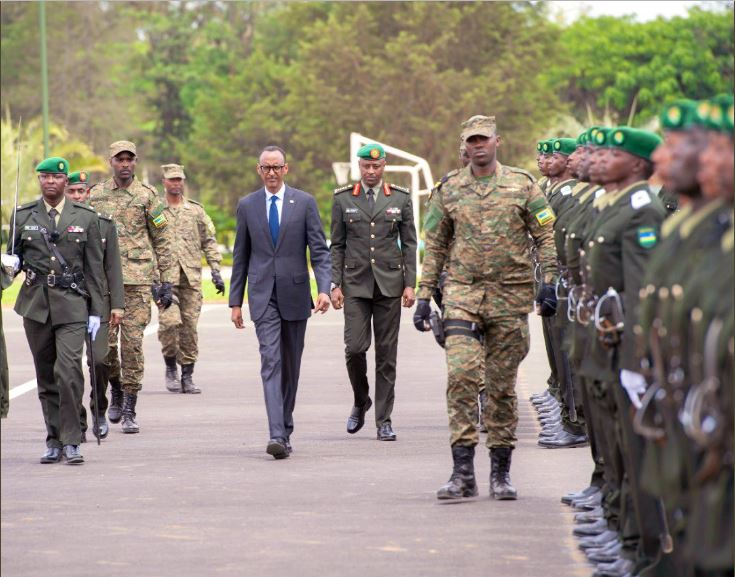 President Paul Kagame has commissioned 320 new Officer Cadets who now join the Rwanda Defence Force with the rank of second Lieutenant.
The officer cadets completed their training at Rwanda Military Academy – Gako, in Bugesera District.
The president told the new officers, that they have made a good choice while choosing the military, a profession he said, he would also choose, like many other Rwandans.
"If I was to choose, I would choose this Profession, too," the head of State and Commander in Chief of Rwanda Defence Force(RDF) said.
Kagame said that having been trained, they know what their job requires; that they would be ready to take an assignment even when they are in a holiday because their heart has to be to work.
He however said, they should never fear because theirs is a "profession that shaped them to face challenges that seem to be hard for other people."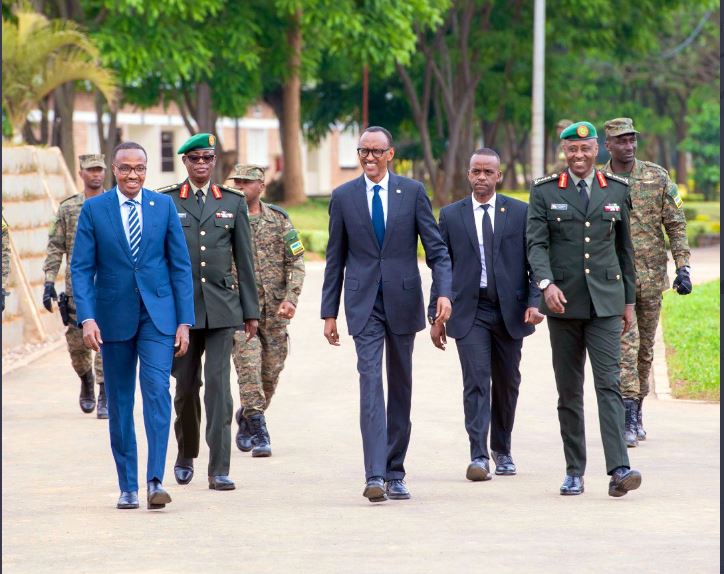 The president told the officer cadets hat they are now part of an army that has a mandate of protecting what the country has built.
"The army builds peace and security that the country needs to achieve development," he said.
"It's well understood that the role of each other is needed and all together, our role becomes notable."
The president said that for every achievement that is required, discipline in normal life and in military as professionals, is a prerequisite.
Of the 320 officer cadets who were commissioned, 37 also graduated at University of Rwanda in three programs including social sciences, Civil Engineering and medical Sciences.
To this was added the overall program of Military science and training Rwanda Military Academy – Gako in Bugesera district.
The part of  University of Rwanda was achieved in partnership with National University of Rwanda and RDF. The program started in 2015.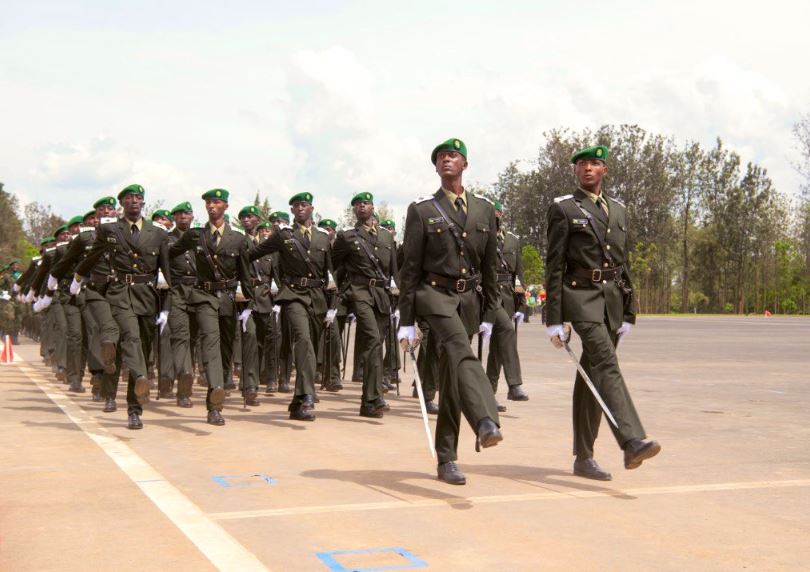 Other 283 officer cadets were trained for one year. Four officer cadets were trained in foreign countries.
"The president told us that we should never sleep. Indeed we shall never sleep," said Betty Mukunzi who was commissioned after one year of training.
"We shall put Rwandan citizen first," Henry Kalisa, an officer cadet who spent four years at Gako said.