President Paul Kagame says the African Continental Free Trade Area (AfCFTA) which is expected to be fully operationalized next year should not just be about trade alone but it should rather integrate the continent in other areas such as education and other linkages beyond trade.
The Head of State made the observation on Sunday at the opening day of the innaugural Kusi Ideas Festival at Intare Conference Arena, which is organised by regional media powerhouse Nation Media Group (NMG).
President Kagame was part of the presidential panel dubbed "The Next 60 Years in Africa: Looking for wins" which also had the President of the Democratic Republic of the Congo (DRC) Félix Tshisekedi, Moussa Faki Mahamat, the Chairperson of the African Union (AU) Commission, Raila Odinga, the High Representative for Infrastructure Development in Africa, AU and Dr. Vera Songwe, the Executive Secretary, UNECA.
The Head of State said that the AfCTA is a result of the many reforms at the AU, which he led, which are aimed at making the continental body more effective, efficient and more accountable.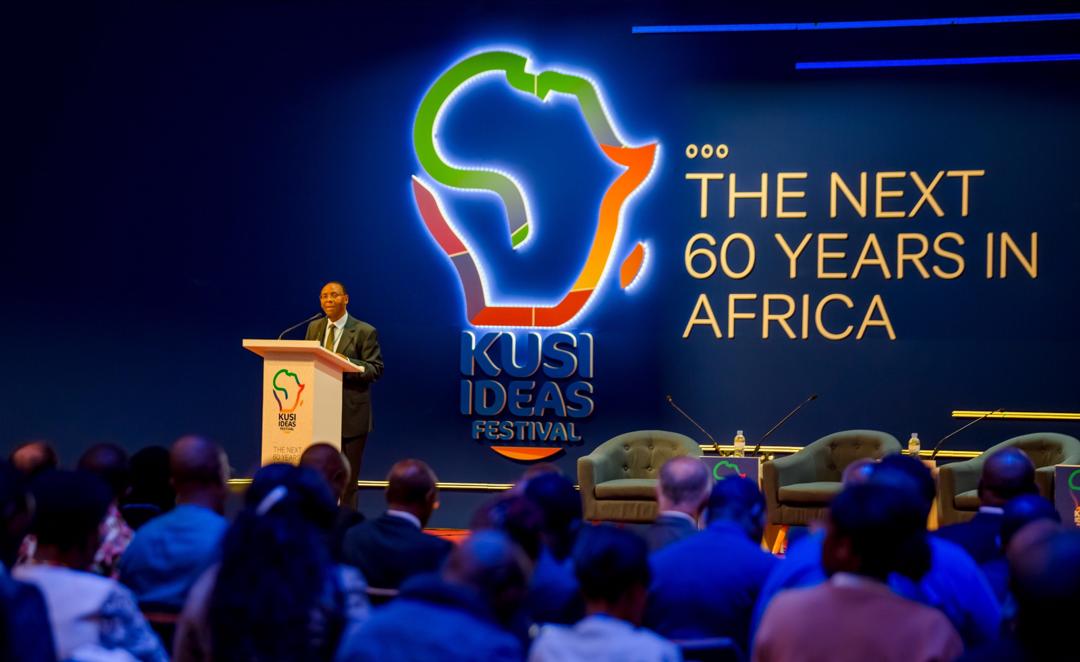 He said the reforms which were put in place by a team of able leaders and experts have set the AU on the right path though more work needs to be done to take the continental body where it should be.
"I think we are starting from a good place. What remains therefore is to build on that to achieve many things. The purpose of reform is mainly to have an effective African Union, one that is accountable to the people of Africa,"
"That will enable us achieve a number of things including one of the things we have already started, that is the AfCFTA. We have created that, there is an agreement around it and this means a lot of things to us. It is not just about trade," he said, adding that it means intra-Africa trade, integration and more.
He said that the continental treaty is about African countries and the people trading with one another. President Kagame said that comparing the numbers with how other continents and regions whether it is in Europe, Asia or Latin America, the numbers in Africa remain very low.
"Inevitably when you look at that [the numbers], you think of the benefits of those other countries that have realized a higher percentage of trade within the continent. So we ask ourselves why not Africa?" he wondered.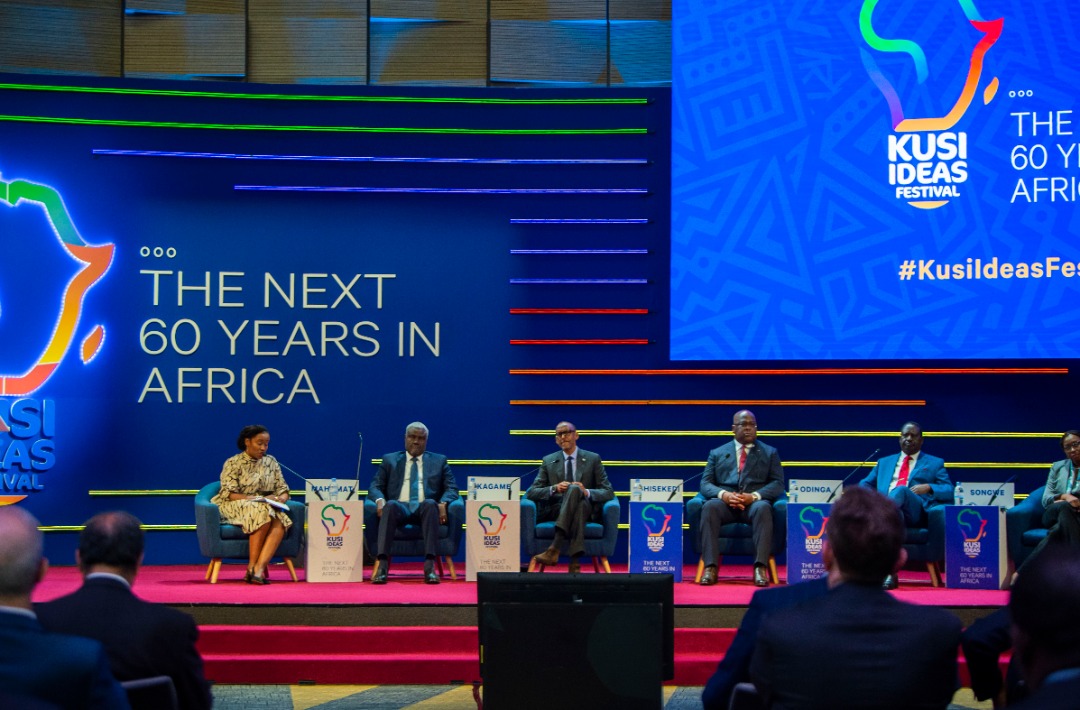 He pointed out that nothing will happen unless Africans decide, which is what they have done, in reference to the reforms and initiatives like AfCFTA, because they said "this is very important and we need to do it", a mindset he said Africans needed.
He said the momentum was set when African leaders met in Kigali in 2016, approving the reforms and signing of the ACFTA and its implementation will effectively happen next year by July.
"There is a lot of work to do, there is no question about it. But I am saying the start is good, the foundation is laid. We now have to challenge ourselves and keep challenging ourselves to make sure that we do all the things we have committed ourselves to do," he said.
President Kagame gave reassurance on the progress and success of the ACFTA and other things Africans have committed themselves to do, which he said lie in what pronouncements African leaders have made themselves and what is actually happening.
"Much as we are not where we need to be or want to be and we fully understand there is much work to do, I think we are up to the task. It's a question of working together. What we are trying to achieve now, we should have achieved many years ago," President Kagame said.
He said that though challenges remain along the way, Africa should realize the strength it has as a continent and as a people and make sure that the opportunities available are taken advantage of and that the people stop underrating themselves.
Reiterating what the NMG Board Chairman Wilfred Kiboro had said, President Kagame said that indeed Africa is like an eagle that is struggling to fly despite having wings and everything it needs to take off, pointing out however that having the wings already is something to give the continent hope.
He said that Africa is in a good place and Africans can say to themselves that they will be where they want to be soon and work towards getting there.
AfCFTA goes beyond trade
President Kagame said that AfCFTA as it is should not be all about trade but also other forms of integration that support people-to-people linkages, knowledge sharing, partnerships and research among other things, even though trade stands out whenever AfCFTA is talked about.
"One example which is important, which we could do on a much bigger scale for example, we have an education institution here, a university from the U.S, which has set up its campus here in Rwanda, Carnegie Melon,"
"What we did, initially when it was coming it was a discussion between Rwanda and CMU but as it developed we said well, this actually can serve Africans. It shouldn't be just Rwanda benefiting from CMU, we want to have students from across Africa," he said.
Today CMU Africa has many young people coming from different parts of Africa, who he said he talked to recently during the official opening of the university campus in Kigali. He said he interacted with about 11 of them from different countries and realised that it is another way of bringing Africans together.
President Kagame mentioned deliberate investments Rwanda has made in the areas of ICT, education, health and agriculture to spur socio-economic development, attract investment and boost production while putting the people at the centre of it all.
On his part, President Tshisekedi said that his government is implementing a number of reforms to improve the socio-economic welfare of the people of the conflict-prone mineral rich country while at the same time improving doing business, ensuring access to universal education, healthcare and many more.
He highlighted his country's efforts to join regional integration bodies which he said his government is committed to do because DRC is strategically located and can be a member to as many organisations as possible.
"The DRC is strategically located between different economic communities. We want to be a kind of meeting point between these communities and we have the capacity to contribute and add value to these regional integration blocs," he said, reiterating his country's determination to join the East African Community (EAC).
Having inherited a troubled country, the DRC President said that his vision is to build on the needs of the people, not engaging in blame games or finger pointing but rather doing things that uplift the Congolese from their dire situation in a transformative way.
Mr Odinga challenged African leaders to put in place the right infrastructure that will stimulate development and growth while linking Africans from one corner of the continent to another.
Putting the numbers in perspective, Dr Songwe, the ECA Executive Secretary said that in 60 years, Africa must be the continent that delivers ideas to the world, pointing that even AfCFTA is all about trading ideas to the world.
"Today Africa's share of world trade is 3 per cent. It means essentially that we have 3 per cent of the ideas of the world. A prosperous Africa in 60 years cannot be a 3 percent ideas Africa," she said, adding that the first thing Africans need to do is empower universities to be the centres of research and innovation rather than looking at international university.
She said that when Africans are not buying from each other, it means they are not buying each other ideas and don't value each other, which calls for the need to protect and promote African ideas.
Kusi Ideas Festival kicked off on Sunday morning with illuminating discussion about the future of the continent over the next 60 years. It is in line with NMG's 60 years of existence.
In his message, the Aga Khan said that the festival is aimed at triggering ideas for the continent to take its place on the global pedestal, with the view that the continent has the right means and resources to set itself on the right path of development using her own resources and minds.