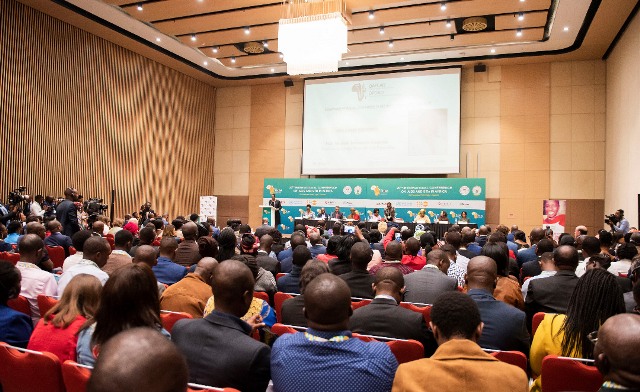 "Hullo, excuse me," said the young woman, smiling apologetically, as she exited the men's lavatory, "I was making sure everything was fine here", she explained.
She is an employee of the Kigali Convention Centre (KCC), where the International Conference on AIDS and Sexually transmitted Infections in Africa (ICASA) is being held. It's the little things that make all the difference. Thanks to ministrations, everything was all spick and span.
Rwanda was named 3rd as the most popular destination in Africa for hosting international meetings, or as is the common parlance, MICE (Meetings, Incentives, Conferences, Exhibitions).
Given the country's well known high ambition, such attention to detail is only to be expected, and from their point of view, absolutely vital, as they are almost certainly eyeing the number one spot.
For the next seven days, their readiness to host big events will once again be tested. ICASA is the biggest conference of its type on the African continent, and one of the biggest in the world. Over the next week, Rwanda is expecting to cater for up to 10,000 delegates, from over a hundred countries, including scientists, researchers, and activists, policymakers, Heads of State, First Ladies and people living with HIV.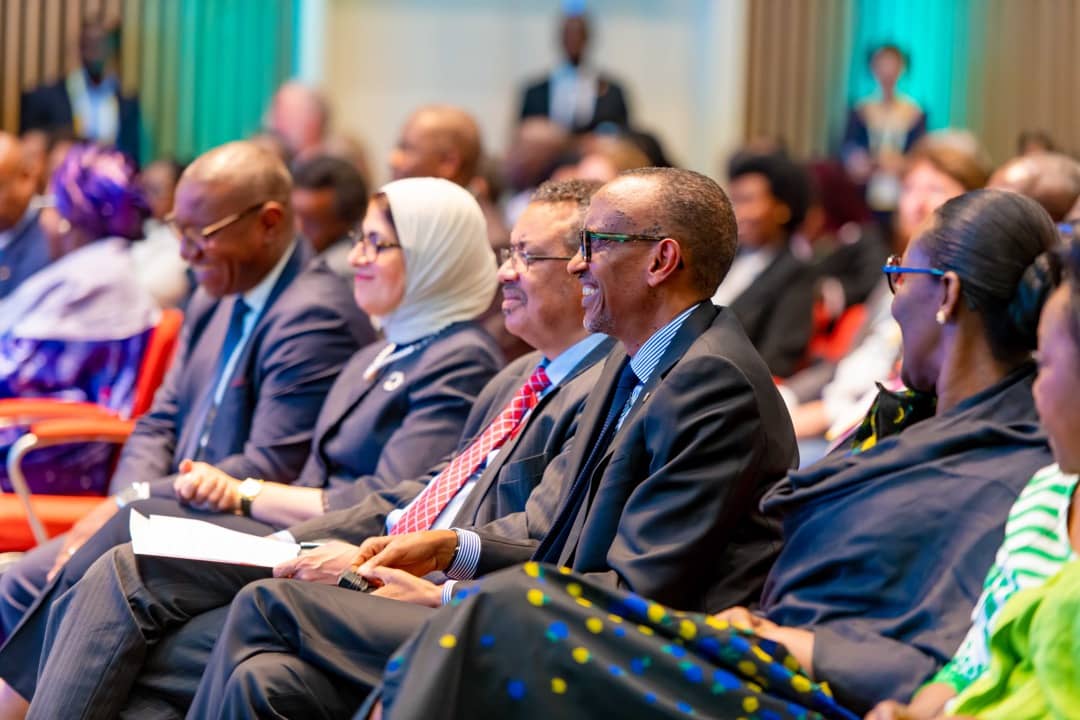 It is an organisational challenge to which they seem more than equal. Not even the requirements of gender-neutral lavatories from a few among the visiting LGBT (Lesbian, Gay, Bisexual, and Transgender) delegates was regarded as an inconvenience.
The theme of the conference is an AIDS-free Africa: Innovation, Community, Political leadership", couldn't be more ambitious, especially coming at a time when funding for combating HIV and AIDS has dropped, with the economic downturn worldwide.
But, according to the head of the World Health Organisation (WHO) Dr Tedros Adhanom Ghebreyesus, that such an ambition can even be considered an aim, is a testament to the great progress that has been made, and continues to be made.
"This is a theme that once we would not have dreamed of," he said, "We would have thought it was too ambitious, too presumptuous. But the fact that we now have a conference with a theme like this, shows how far we have come,"
"But, we must be realistic," he warned, "numerous challenges stand between us and that dream. The gains we have made are under threat, with signs of wavering political commitment, and declining funding."
In his own remarks to open the conference, President Paul Kagame underlined the WHO Director-General's concerns. He outlined three among a number of key factors for success.
"First," he said, "open dialogue saves lives. When it comes to sexually transmitted infections, stigma and silence are real killers, just as much as the underlying viruses." He praised ICASA for its role in challenging what is normally regarded taboo.
"Second" he continued, "AIDS is an epidemic without borders. Much of the success in the campaign to halt the spread of the virus can be credited to global cooperation. It is, therefore, vital to continuing raising the level of support for initiatives such as the Global Fund, the vaccine alliance, Gavi [the vaccine alliance] and PEPFAR [the US President Emergency Plan for AIDS Relief.]"
He called Africa to meet its responsibilities, starting at his own doorstep. "Governments in Africa, for their part, must prioritise domestic financing for healthcare."
"On this note" he added, "I would like to express our appreciation to the partners who have contributed to Rwanda's HIV control efforts over the years. We look forward to continuing working with you, to reach the goals we have set."
The third key factor, he said, was the establishment of strong national health systems.
Beyond Rwanda's organisational capabilities, ICASA's choice of Rwanda as a venue for this conference was largely based on the country's achievements in combating HIV and AIDS.
In her welcoming speech, representing the Rwanda government, and as Vice President of this year's ICASA meeting, Rwanda's Minister of Health, Dr Diane Gashumba, had astounded and delighted the audience, when she laid out the progress Rwanda has made.
Just over 90% of Rwanda's population has some sort of health insurance coverage. At 99%, almost all pregnant women are tested for HIV, 95% of all children are vaccinated, and as outlined in a recent UN report, 97% of Rwandans living with HIV are treated, with 90% suppressing viral loads.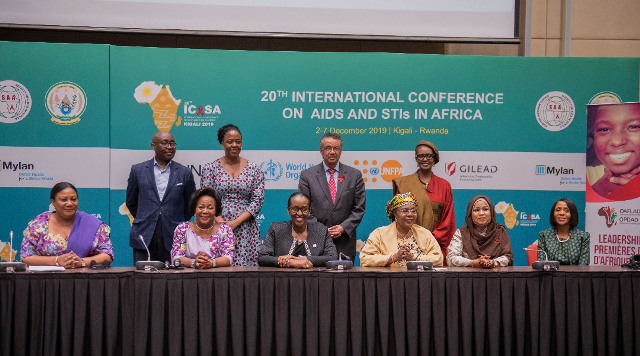 According to Dr Adhanom Ghebreyesus, this makes Rwanda one of the few countries to achieve the UN's 90-90-90 target: by 2020, 90% of all people living with HIV to know their HIV status, 90% of all people diagnosed with HIV to receive antiretroviral therapy, and 90% of all people receiving antiretroviral therapy to be in viral suppression.
Over the years, President Kagame has been asked to offer advice to other nations, in particular, other African nations on how they might emulate Rwanda's achievements. He has always declined the invitation, except to suggest that if Rwanda can do it, everyone else could do too.
Rwanda does indeed stand as an encouragement to the many countries which have greater resources of every kind. They invariably bigger, richer, endowed with an abundance of natural resources, and it is reassuring that with so little, Rwanda can do so much.
Perhaps this is why at every conference, there is a holiday mood among the delegates, even when discussing a subject as deadly serious as AIDS and HIV infection.
You will see people in their twos, threes, larger groups, engaged in serious discussions, suddenly put their arms on each other's shoulders, breaking out in smiles for selfies. This conference is no different.