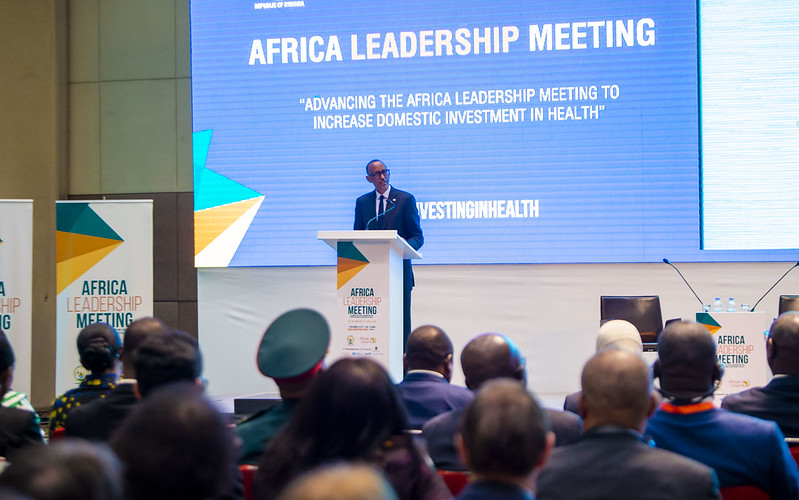 President Paul Kagame and his Mozambican counterpart Filipe Jacinto Nyusi on Monday made a rallying call for renewed efforts by African countries and partners to end the HIV and AIDS pandemic.
The two Heads of States while speaking at the opening of the 20th International Conference on AIDS and STIs in Africa (ICASA 2019) underscored the need to strengthen healthcare systems and improving clinical services to effectively treat existing cases while preventing new infections.
President Kagame said that the 1 week gathering in Kigali, which has brought together over 8, 000 delegates from across the globe should serve as a platform to assess the progress made in Africa toward eliminating HIV and AIDS, and related diseases.
"We are here to share experience and knowledge, but also deepen our collective solidarity to fight this devastating epidemic together," President Kagame said, pointing out some key factors for the continent to successfully deal with the HIV and AIDS pandemic.
"When it comes to sexually-transmitted infections, stigma and silence are real killers, just as much as the underlying viruses," President Kagame said, emphasizing that open dialogue saves lives.
"Shame discourages people living with HIV from learning and accepting their status and accessing the healthcare needed to live a full life," he added.
President Kagame said that ICASA is an opportunity to break down the taboos that impede prevention and early treatment, urging delegates to speak loudly and clearly.
"We have come too far in this struggle to do otherwise," he said, adding that AIDS is an epidemic without borders and not restricted to one continent.
More resources needed
President Kagame made a call to the international community to continue allocating resources towards efforts to end HIV/AIDS as it has been in the past decades where the world joined forces to fight the pandemic.
"Much of the success in the campaign to halt the spread of the virus can be credited to global cooperation," he said, making a global call to continue raising the level of support for initiatives such as the Global Fund, Gavi, and PEPFAR, which have made significant contributions the fight against the scourge.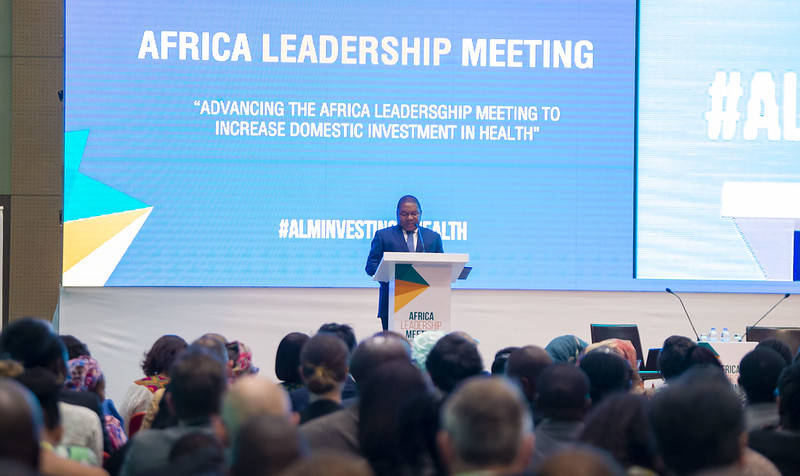 The Head of State said that African governments must prioritize domestic financing for healthcare in order to create a sustainable, long-term foundation for valuable partnerships to fight the diseases which affects to close to 38 million people globally.
President Kagame said that strong national health systems are the right strategy for managing current and future health threats.
"Effective health systems have three key components that require sustained investment," he said, pointing out that infrastructure and technology as key enablers, which he said are needed closer to where people live.
The other aspects are highly-skilled medical professionals as well as managers and administrators as well as trust which he said enables citizens to believe and act on health guidelines from public institutions and change their behavior accordingly.
Citing Rwanda's case, he said Community Health Workers have been instrumental in improving health outcomes, as it has been attested in other countries.
He however said that all that would not be possible without good leadership and governance that can make it happen.
"Good politics and governance have everything to do with health. There is no substitute for building an inclusive, caring society,"
"Citizens, both young and old, must see themselves as stakeholders with a future to look forward to. Health is about making good choices, right now, for benefits that may only be felt years later," he said.
Mozambique fights on
On his part, President Nyusi said that Mozambique is one of the African countries that have been affected by the HIV and AIDS pandemic over the years but the country has made progress in reducing HIV/AIDS related deaths, through deliberate efforts by the government.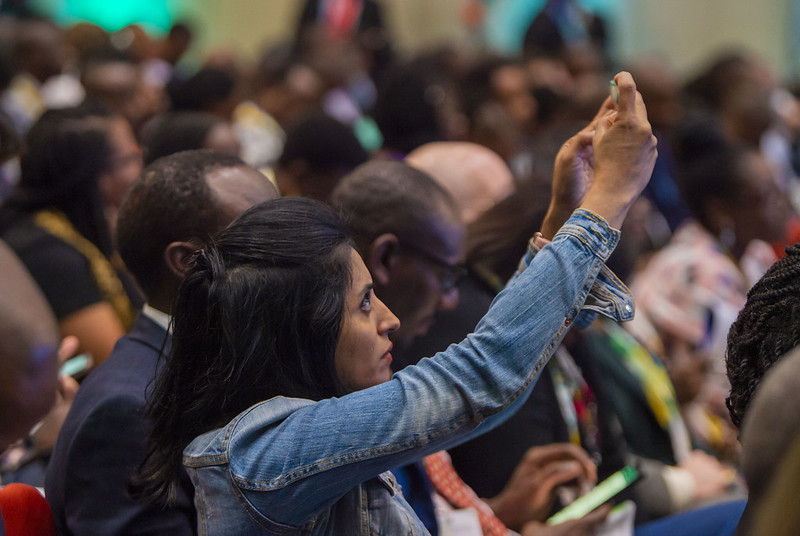 President Nyusi said that Mozambique has been able to reduce infection rates and preventing new infections despite the country being among those considered to still have a high number of people living with the HIV Virus.
According to figures from UNAIDS, in 2018, 2.2 million people were living with HIV, while HIV prevalence—the percentage of people living with HIV—among adults (15–49 years) was 12.6 per cent, one of the highest on the continent.
New infections stood at 150, 000 people in 2018 while 54, 000 people died from an AIDS-related illness but UNAIDS noted that there has been progress in the number of AIDS-related deaths since 2010, reflecting a 16 per cent decrease, from 64, 000 deaths to 54, 000 deaths.
The number of new HIV infections also decreased, from 160, 000 to 150 000 in the same period. President Nyusi said that the country was making strides in achieving the 90–90–90 target but a lot more needs to be done, stating that they will pick lessons from Rwanda.
"In addition to drawing experience, we have come to Kigali to reaffirm the determination of our government to combat HIV/AIDS epidemic and the proliferation of infectious diseases," he said.
"By hosting this event, Rwanda conveys a clear and strong message on the need to gather efforts to eradicate this scourge in the health sector that can undermine the dreams and the projects of a prosperous Africa," he said, adding that ICASAis an opportunity for countries to recommit.
He said that currently all the indicators in Mozambique show a positive trend and it is a result of the government and the society to reduce new infections.
"We should recognize the great merit of the community approach and its potential to resolve problems. Improvement of quality of services, research innovation should play a key role," he said adding that technological innovations to improve day to day management of clinical services must be given priority.
Rwanda gains
On his part the Direct General of the World Health Organisation (WHO), Dr. Tedros Adhanom commended the Rwandan government for leading the way in reducing HIV/AIDS related death, ensuring that those infected get treatment while new infections were reduced tremendously.
"As the Minister said, In Rwanda over 80 per cent of all people living with HIV know their status and 98 percent of them are on life-saving treatment. Of those, 90 percent have achieved viral suppression, meaning they have almost no risk of transmitting the virus to others,"
"These figures makes Rwanda one of the few countries on course to achieve the 90-90-90 targets prior to 2020. I congratulate my brother, President Paul Kagame for his leadership in making this possible. This success model is an inspiration for the world," Dr Tedros said.
The Minister of Health Dr Diane Gashumba said that Rwanda's fight against the HIV/AIDS epidemic is grounded in the principle that those affected should be at the center of the response.
"For example, the integration of HIV treatment into maternal and child health services has led to more equitable access to prevention and treatment. 91% of the Rwandan population is covered by the health insurance,"
"99% of pregnant women are tested for HIV. 95% of our children are vaccinated and early infant diagnosis is fully integrated into these services. As per the UNAIDS recent report, 97% of HIV positive people in Rwanda are on treatment and 90% are suppressing their viral loads." Dr Gashumba said.