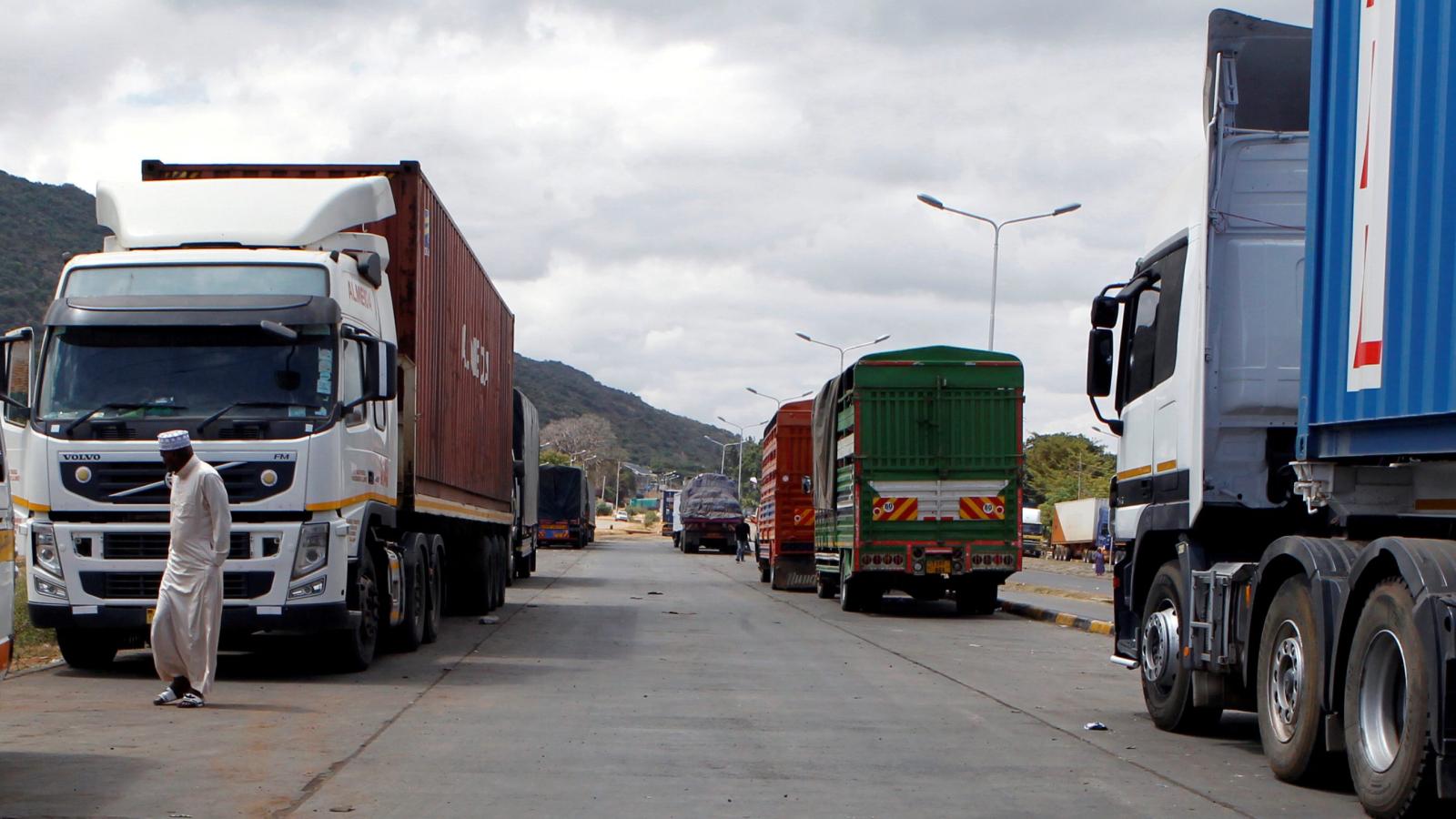 Rwanda and Tanzania are set to reach an agreement on the way forward on the issue of cross-border trucks whose movement has been hampered by measures to curb the spread of New Coronavirus.
 On Tuesday President Paul Kagame, the sitting Chairman of the East African Community (EAC), chaired a virtual Consultative Meeting with Heads of State of Uganda, Kenya and South Sudan on the regional response to COVID-19 during which the countries agreed to handle cross-border transmission together. 
Though the meeting was not attended by Tanzanian President John Pombe Magufuli, Rwanda and Tanzania have been working to address the border stalemate that resulted from new measures imposed by Rwanda to minimise cross-border infections which are attributed to truck drivers and their assistants.
 The measures would see driver's handover the trucks to their Rwandan counterparts at border points who would then ferry the goods to their final destination. The move was met by resistance as some drivers remained adamant to handover their vehicles. 
Videos of Tanzanian drivers protesting in Benaco, blocking Rwandan drivers from proceeding to Dar es Salaam until Rwanda allows them to enter circulated on social media but Rwanda maintained the measure which has since seen the decline in cross-border transmission of COVID-19.
 The Minister of Foreign Affairs and Cooperation Dr. Vincent Biruta told KT Press on Thursday that Tanzania and Rwanda would arrive on an agreement on Friday. He however said the issue on Kagitumba One Stop Border Post has been resolved and trucks from Kenya have begun to move. 
"The situation in Kagitumba One Stop Border Post is resolved. For the Central Corridor, the discussions with Tanzania are ongoing and expected to be concluded tomorrow afternoon," Minister Biruta told KT Press. 
Rwanda, Uganda and Kenya have attributed the recent cases on the truck drivers and their assistants.  The Heads of State during the meeting noted that information sharing will be key during a crisis such as the COVID-19 pandemic and directed the ministers responsible for Health, Trade, Transport and EAC affairs to finalise and adopt an EAC digital surveillance and tracking system for drivers and crew on COVID-19 for immediate use by partner states.
 Drivers from neighbouring countries were not happy with the new directives to hand over their trucks hence the reported protests at the border. Rwanda defended the measures saying that they are aimed at ensuring that more people don't get infected.
 The Minister of Health Dr Daniel Ngamije confirmed to KT Press that countries will arrive on a solution for cross border cases 'soon'. 
EAC heads also agreed to undertake bilateral engagements to address cross-border challenges and recognized findings of the EAC Secretariat mission that assessed the situation on clearance processes at the borders during the pandemic.