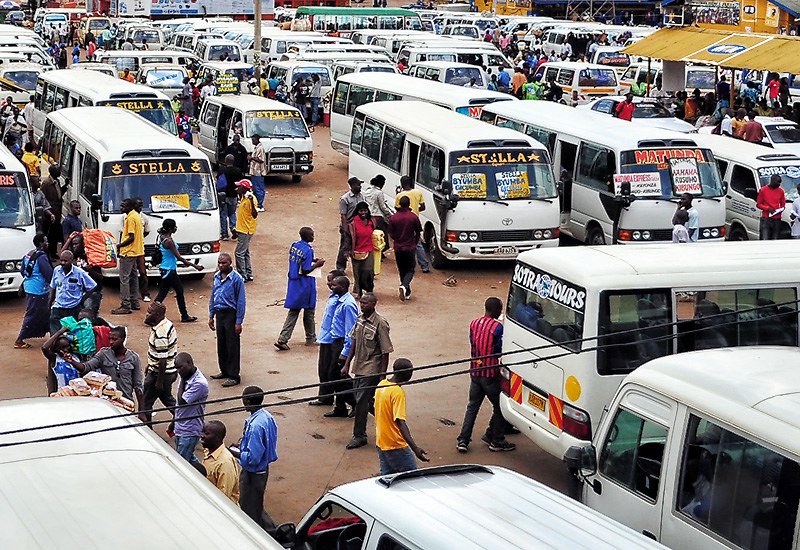 The cabinet meeting convened at Village Urugwiro, Wednesday, August 26 has prohibited public transport between the capital Kigali and other districts of the country.
Chaired by President Paul Kagame, the cabinet strengthened measures to prevent COVID-19 in several areas, where, among others, it was decided that the curfew hours should start earlier, from 7 PM to 5AM compared to 9 PM to 5 AM previously.
"Mouvements are prohibited from 7PM to 5AM," part of the cabinet communique released this morning reads.
"Public transports between Kigali and other districts are prohibited," the communique further reads a decision that was most likely after indicating that a recent surge of new COVID-19 cases in the capital Kigali is a cause for alarm.
The cabinet did not prohibit private transport between Kigali and other districts of the country, but it directed that "movements should be in adherence with health guidelines."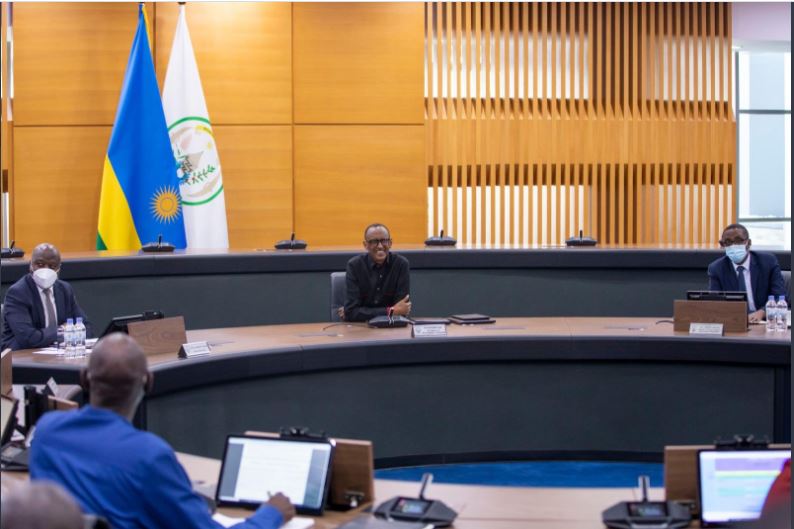 Mouvements between Rusizi district and the rest of the country, are still prohibited, except for cargo.
Businesses will also remain operational, with respect to health guidelines and so will work in general.
It has been indicated that in public service, only 30% can work from office, while in the private sector, 50% can work from the office as the rest continue working from home.
Similarly, markets will operate at their half capacity while mass gathering can only operate if organizers have special permission.
"Events must not exceed 30% of the venue capacity," according to the communique.
"Authorisation to host an event will be granted by local authorities and Rwanda Development Board upon fulfillment of the requirements."
Domestic and international tourism will also continue but tourists should have valid COVID-19 negative test results and reservations.
Churches will also operate in accordance with guidelines earlier established, after authorization from local authorities.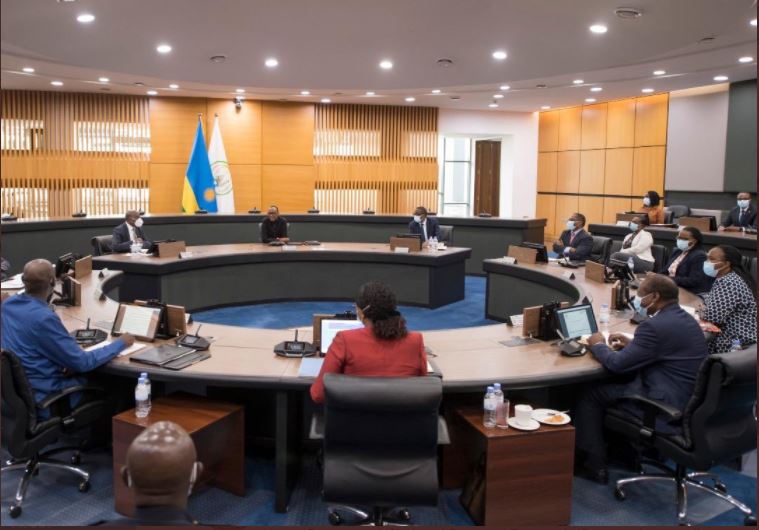 The burial service will still be attended by 30 people as earlier directed, while the civil marriage will be attended by 15 people.
This time, the cabinet also provided for the wake of night vigil-Ikiriyo which should be attended by not more than 15 people.
Land borders are still closed with exception to cargo and returning citizen and legal residents who will have to be put into quarantine at their own cost.
Passengers arriving at Kigali International airport also must present a COVID-19 PCR test taken within 120 hours prior to departure and should comply with health guidelines.
All gaming activities are still prohibited.
"All bars including restaurants and hotels will remain closed."
Schools will also remain closed as the country continues to assess the situation of the pandemic,
The new cases of COVID-19 started incredibly spiking on August 17 with Rwanda deciding to close two markets-Nyabugogo kwa Mutangana and Nyarugenge markets which were the source of new infections.
The numbers continued to increase and culminated at 231 cases on August 25 and as of August 26, the total confirmed COVID-19  cases increased to 3625 and 14 deaths.
"The cabinet noted an unprecedented increase of COVID-19 cases, related deaths and community transmission, especially in the city of Kigali. Full compliance with health measures, endurance, and vigilance are necessary for better health outcomes for all," the cabinet noted.
The cabinet warned that any loosening in regard to the respect of COVID-19 guidelines will not be tolerated.
"Local leaders are responsible and accountable for the respect of all health guidelines and lack of compliance by the public will lead to penalties including the closure of non-compliant businesses," the communique reads in part.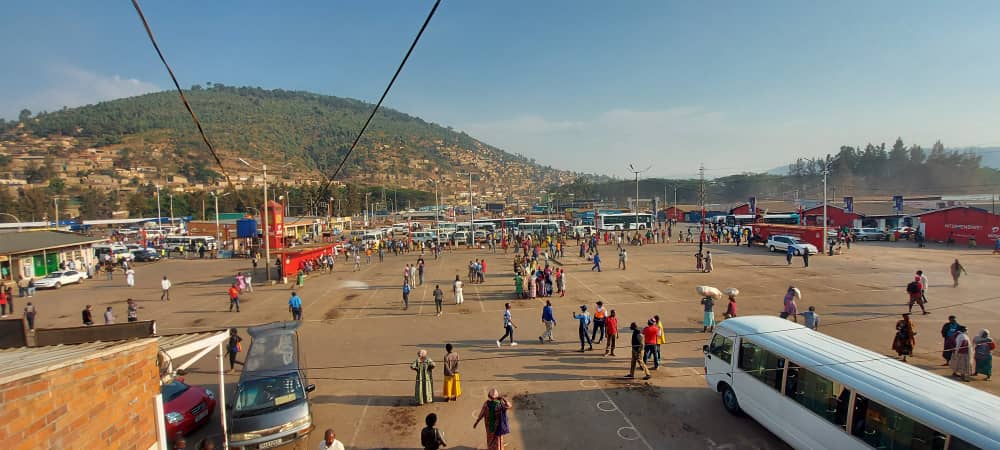 After the cabinet communique, the compliance followed. In Nyabugogo taxi park, passengers who had booked and others who were coming for the morning trips across the 26 other districts of the country, were surprised to find there is no trip.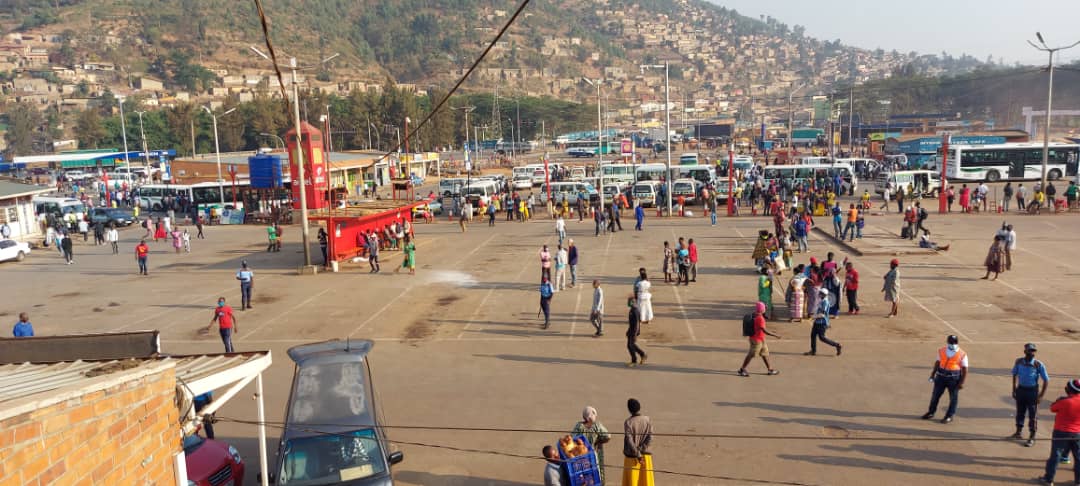 Nyabugogo, the southern and main gate of the capital Kigali hosts the country's biggest bus park which also serves regional countries.
In other decisions, the cabinet approved a management agreement for the Kigali Arena facility between the Government of Rwanda and QA Entertainment Technology Consultants.
In several appointments, ACP Lynder Nkuranga was appointed Director-General of External Intelligence, while Col David Kanamugire was appointed CEO of the National Cyber Security Agency.
In Rwanda Space Agency, Lieutenant Colonel Francis Ngabo was appointed CEO and in Rwanda Revenue Authority, Jean Louis Kaliningondo was appointed Deputy Commissioner-General alongside four commissioners.
A eight people advisory board of centre for artificial intelligence policy and innovation(C4IR) was appointed and it is chaired by Minister of ICT Paula Ingabire.
Ali Parsa is vice-chairperson.