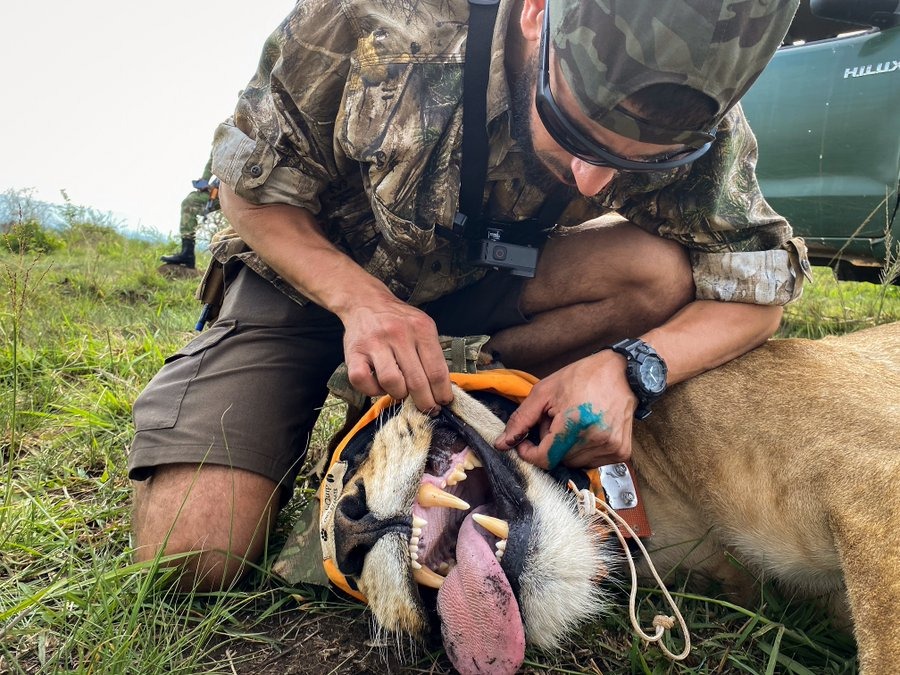 The Akagera Park has embarked on fitting some of the Big Five game animals with GPS to ensure their safety and monitoring.
This Thursday, the park announced it has in the past week fitted Global Positioning System (GPS) collars on five giant elephants, five lions and put Very high frequency (VHF) transmitters inside horns of nine rhinoceros.
Two of these rhinos also received GPS transmitters in their second horns, the park said.
VHF transmitters are radio frequency electromagnetic waves (radio waves) that transmit and receive to and from another antenna voice communication of the tagged animals while in the wild, while the GPS collars are used as a radio beacon to track animal locations, migration, for research and vet treatment when called for.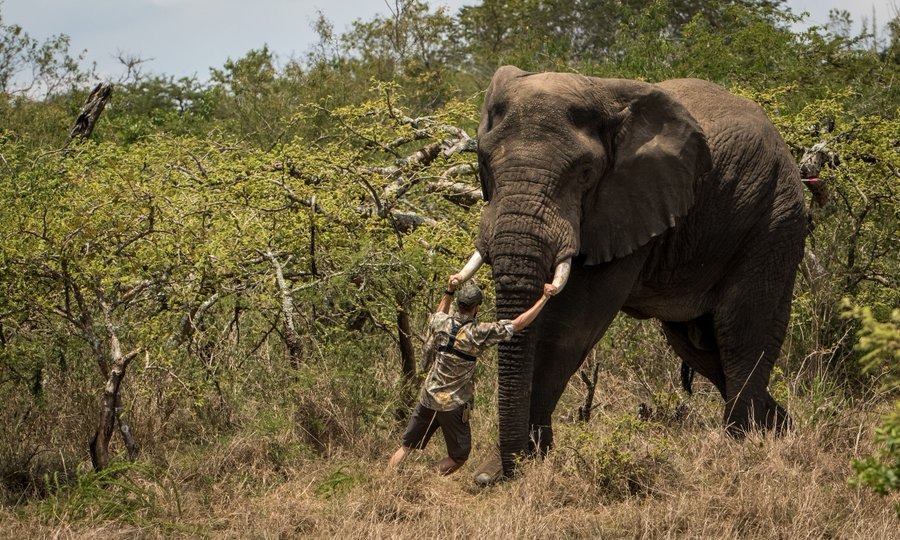 The new GPS transmitters use satellite to determine location and the parks' network of LoRa towers to transmit the information to the control room. The VHF transmitters are for tracking with telemetry in the field, the Park said on Twitter.
"Collaring these animals helps tracking teams to locate the individuals, prides or herds, to better monitor their condition, understand their movements within the park and ensure their safety and protection," Akagera Park stated.
In one of the scenarios during this activity led by Vet Richard Harvey, and team from the park sedated the animals in order to fit the collars or transmitters and one of the darted giant elephants almost 'fell asleep' standing up!
"The team had to help him to go in order to fit the collar" Akagera Park said.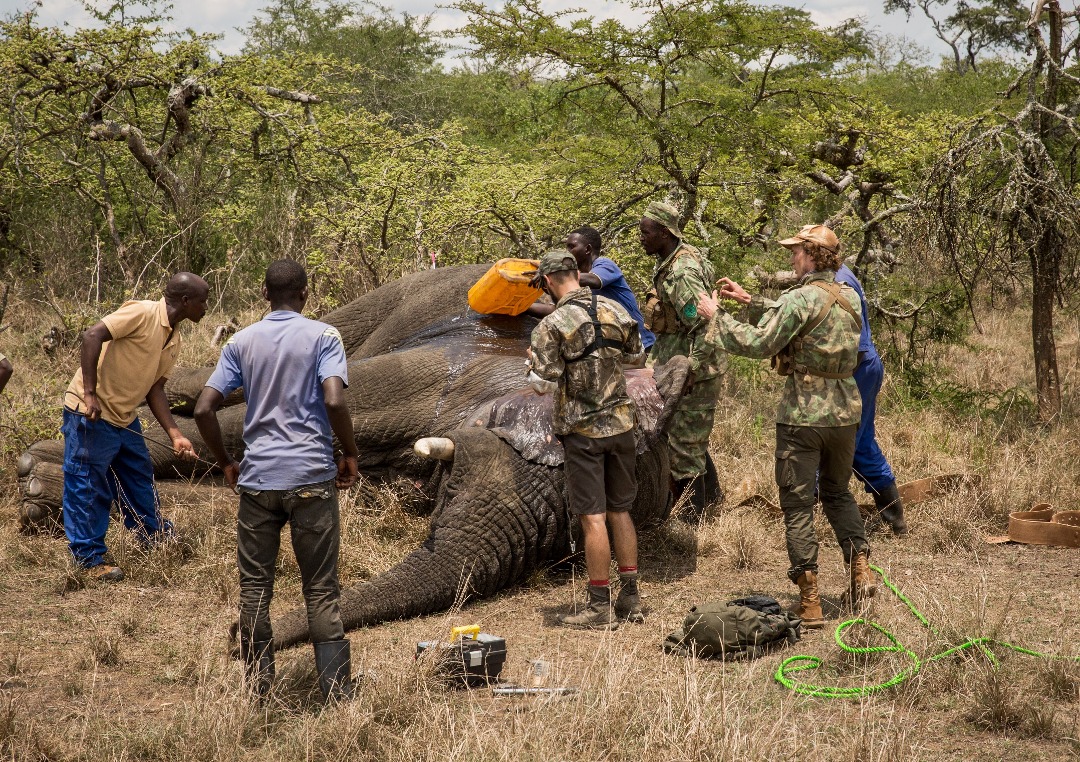 Jes Gruner, the Akagera Park Manager exclusively told KTPress that "This is not the first time we are doing this, we have done it for the past eight (8) years,"
Akagera Park, located in eastern Rwanda, is one of the most spectacular parks in Africa managed in partnership with African Parks and the Rwanda Development Board- the investment and tourism promotion agency of the government of Rwanda.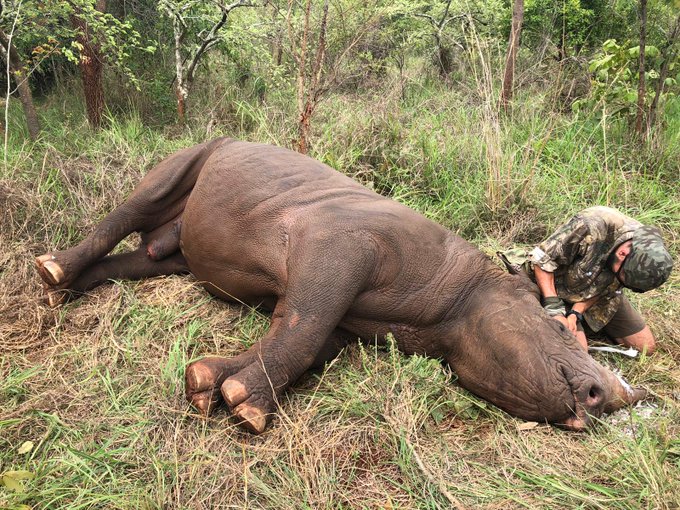 The park, covering 1,122 km2 (433 square miles) along the international border with Tanzania was founded in 1934 and includes savannah, montane and swamp habitats and home of many wild animals including the Big Five- Lion, leopard, rhino, elephant and African buffalo.