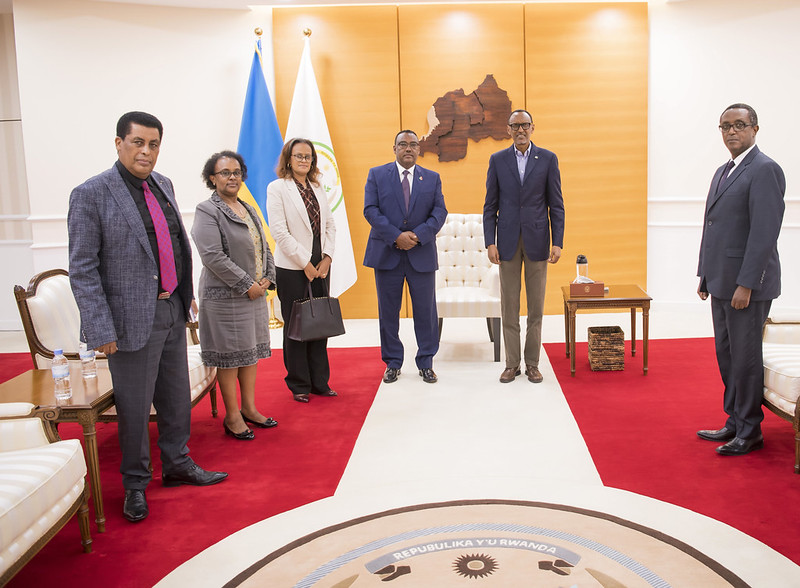 President Paul Kagame has expressed the wish for a rapid restoration of peace and stability in the Federal Republic of Ethiopia, where forces in its northern Tigray region have thrown the country into turmoil.
Kagame made the remarks this Wednesday while receiving a delegation led by Demeke Mekonnen, Ethiopia's Deputy Prime Minister and Minister of Foreign Affairs for a briefing on the situation in Ethiopia.
The delegation has been in the country since Monday and has also met with Rwanda's Foreign Affairs Minister, Dr. Vincent Biruta to brief him about the current law enforcement operation in Tigray where fighting has been going on for almost two weeks.
The clashes between the government and forces in the northern region have been largely propelled by a breakaway anti-government group led by Tigray People's Liberation Front (TPLF).
On this situation the Ethiopian PMs office today released a communique distinguishing the TPLF from the People of Tigray in which the Ethiopian government reaffirmed its commitment to uphold the rule of law and put an end to the group's actions.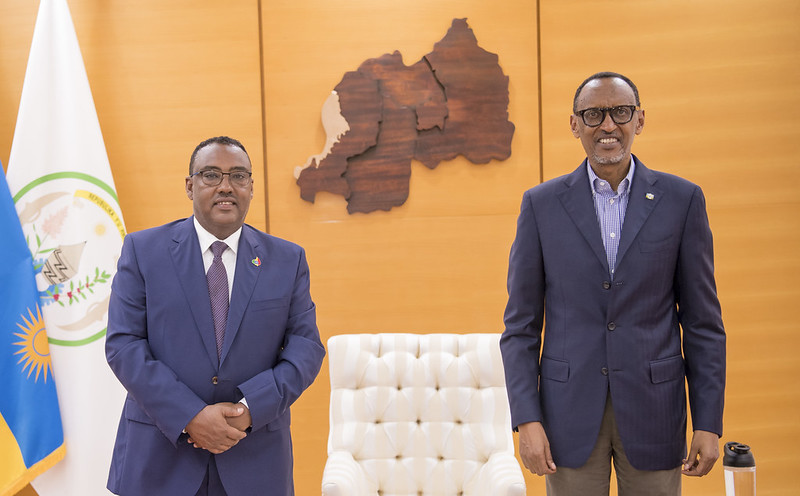 The PM also said government will bring to justice perpetrators and in the strongest terms denounced mischaracterization of the law enforcement operations as ethnic or bias driven.
"Make no mistake the current law enforcement operations in Tigray target primarily the disgruntled and rogue members of the TPLF clique that has been destabilizing Ethiopia," the communique read in part.
The statement also said the people of Tigray will be the first to benefit from this operation that intends to restore peace, stability and community-led rule of law, freedom, unity, and democracy.