The Rwanda national football league was dealt a major blow after the Ministry of Sports announced the suspension of football from today, as clubs meaning all leagues will be paused indefinitely due to new coronavirus cases.
According to a statement by the Ministry for Sports, all matches and training are suspended with effect from December 12th.
The move comes after just three games into the new campaign with some players and staff testing positive for the virus.
Clubs such as Rayon Sports and Rutsiro had to isolate their entire staff after their players, whose names have not been disclosed, tested positive.
Subsequently, Rayon Sports games against Bugesera and Espoir FC were postponed.
This is the second time football has been suspended since March, when all sports activities were brought to a premature halt due to the coronavirus outbreak.
The league was eventually curtailed in June, and runaway leaders APR have subsequently declared champions while Heroes and Gicumbi were relegated.
Earlier this month, the Rwandan football governing body managed to get football back up and running with a new season and games taking place without fans and under strict protocols to curb the further spread of the virus.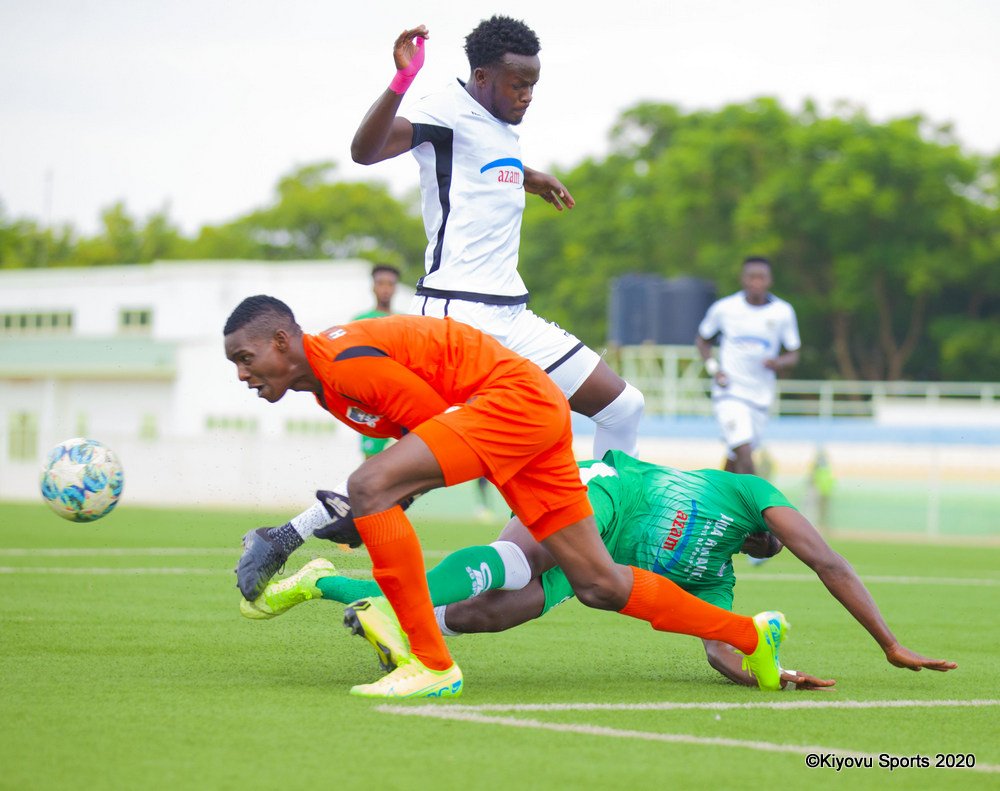 Players and staff had to undergo testing and remain socially distanced between matches.
However, according to the statement, clubs did not follow the protocols which resulted in players contracting Covid-19.
The Ministry for Sports is expected to revisit its decision soon and has set new guidelines for clubs, including regular testing of players and staff.
Teams will also remain in socially distanced bubbles as they await their fate.