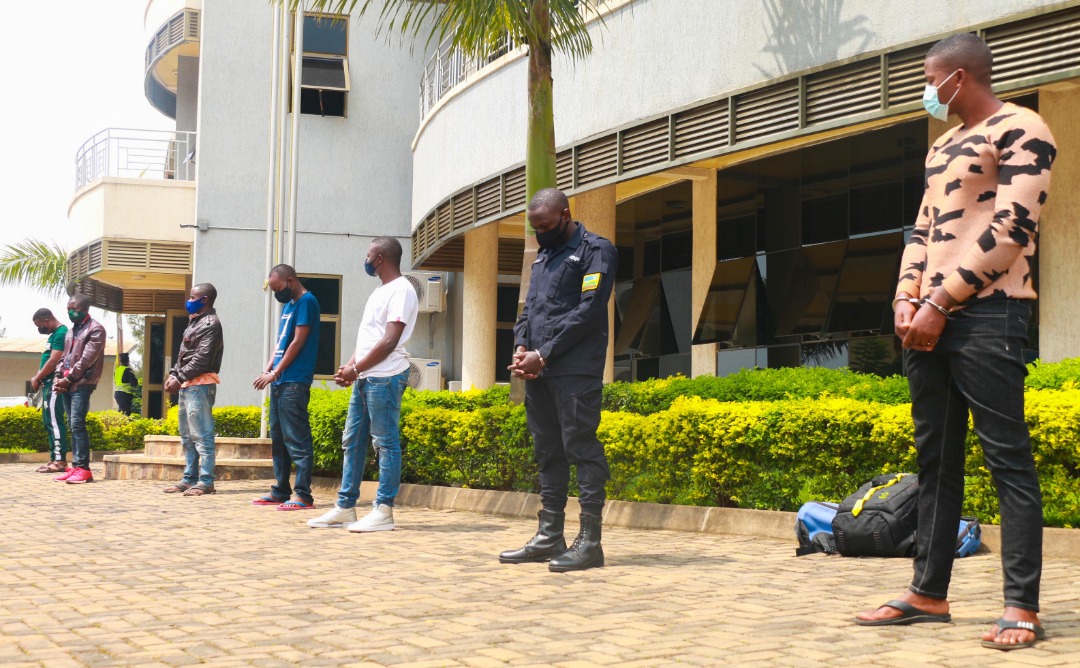 Rwanda National Police (RNP) has arrested seven people connected to the same ring suspected to be behind series of slot machine theft in different parts of the country.
They were shown to the media at the Metropolitan Police headquarters in Remera, on Wednesday, December 30.
The ring includes three suspected thieves; two civilians identified as Emmanuel Ndahimana and Omar Bayingana masquerading as 'Afande', who connived with a Police officer, Police Constable (PC) Hakim Ndagijimana to steal the lottery machines in different parts of the country.
Others are suspected buyers and seller of the stolen machines. They are Emmanuel Sikubwabo, the alleged ringleader, Jean Bosco Ndahiriwe, Moise Ndungutse and Adrien Sibomana.
So far, 19 slot machines allegedly stolen by the same ring have been recovered in City of Kigali. Some of them were yet to be sold and still in stores while others had been sold and were picked from different points where they were installed.
Police also impounded a vehicle, plate number RAE 165B, Toyota Rav4 type, which the suspects were using in their criminal operations.
Although Emmanuel Sikubwabo claimed that he was not aware that he was dealing in stolen slot machines, Emmanuel Ndahimana, one of the suspected thieves, narrated that the group was formed by Sikubwabo.
In the latest deal, Sikubwabo said that he bought eight slot machines for Frw700, 000 from Ndahimana, Bayingana and PC Ndagijimana.
Sikubwabo, Ndahimana and Bayingana are former employees of the Chinese company, which was selling the slot machines before it closed its business in Rwanda. Sikubwabo was the technician while Ndahimana and Bayingana were drivers.
"We were put together by Emmanuel [Sikubwabo] to find these machines, since we knew where they are. He was paying us Frw100, 000 for each machine we bring. We sold the idea to Ndagijimana (Police officer), which made it easier to confiscate these machines from different points under pretense that owners were using them illegally especially in this period, when gaming-related services were prohibited due to COVID-19," Ndahimana narrated.
He added: "The Police officer in uniform would enter where these machines are, order us or other people found inside to confiscate and put the machines in the vehicle claiming that we were taking them to the sector or district offices for the violations. I do not remember how many we have stolen so far using the same trick, but they are many. I recall we took some from Mageragere, Nyacyonga, Bugesera and Nyagatare."
According to investigations, tens of slot machines have been stolen in Kigali, Bugesera, Nyagatare, Gatsibo and Kayonza districts over the past five months.
Omar Bayingana, one of the suspected thieves, argued that his role was to look for a vehicle, transport the alleged thieves to identified points and transport the machines to the final destination.
"I was being paid Frw50,000 for each shift," Bayingana said.
One of the victims, Aphrodis Ndagijimana, a resident of Bumbogo Sector in Gasabo District, said that at about 6:30pm on September 22, PC Hakim Ndagijimana appeared at his shop and immediately handcuffed him.
"He appeared from nowhere; put me in handcuffs without explaining anything. He later ordered me to open the room where I had kept two slot machines, accused me of operating gaming services illegally and told me to talk to afande (Omar Bayingana), who also declined to talk to me.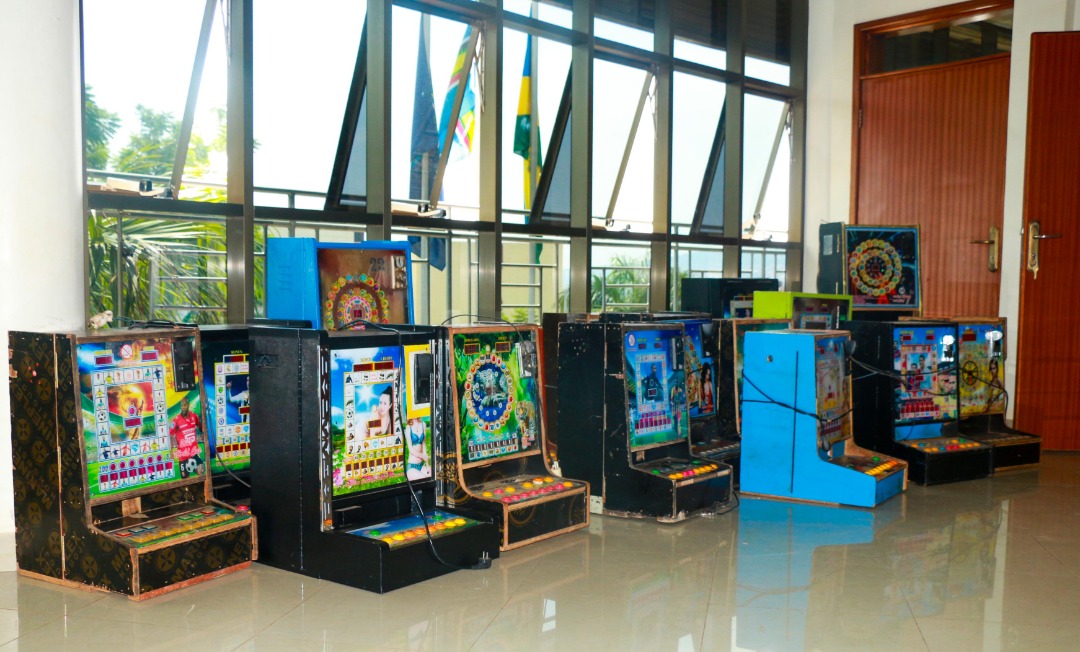 I tried to explain to him [Ndagijimana] that these machines were faulty and had not been in use for months, but he could not listen either. He told me they were impounding the machines to Bumbogo Police station, gave me a mobile line to pay Frw50, 000 for each of the two machines as fine, which I did not have," narrated Ndagijimana.
When Ndagijimana went to Bumbogo Police station for follow up, he was told that there were no such operations. At the station, he met other victims and formal complaints were lodged.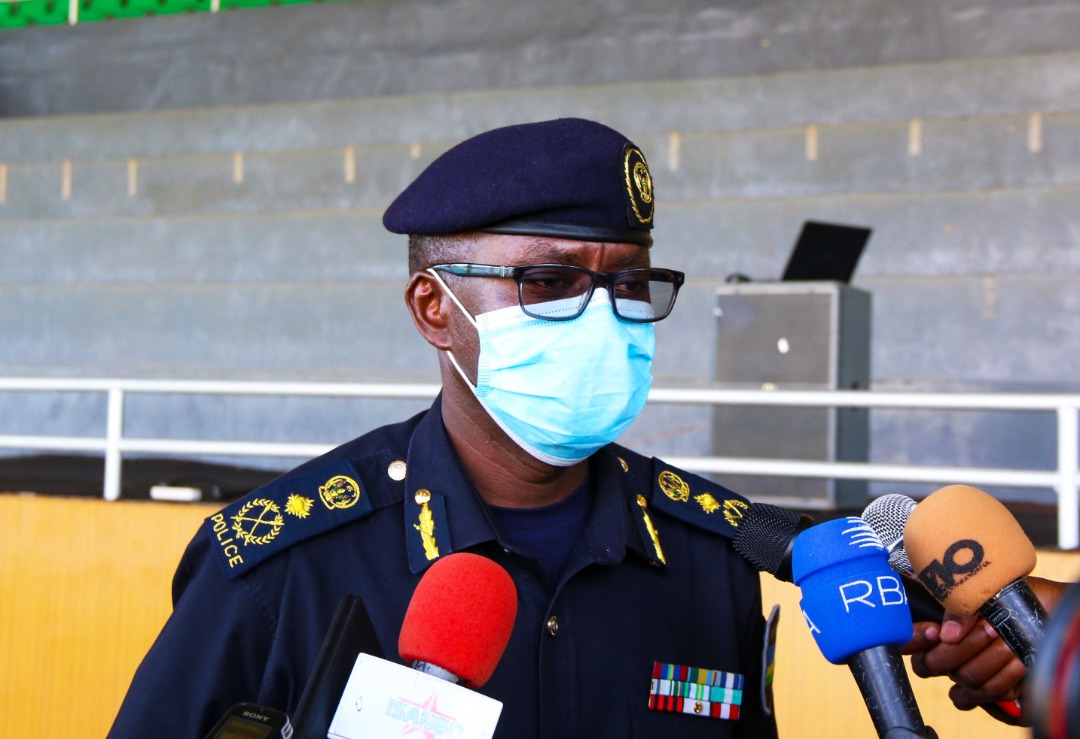 CP John Bosco Kabera, the Police spokesperson said that "these are criminals, who took advantage of the COVID-19 situation to steal from people who were either violating the directives or under pretext that they were using these slot machines illegally."
"We have been investigating these series of theft for the past five months, and these are the results; these suspects were arrested in different parts of the country," CP Kabera said.
On PC Ndagijimana, he said that the officer had a duty to protect people and their property, but instead acted contrary to his duty, and that he will be prosecuted like any other suspected criminal.
He, however, called upon the general public to desist from operating prohibited services, but added that no person with authority should also operate contrary in the name of enforcing the COVID-19 prevention directives, warning that such officials are also held accountable for any illegal or criminal actions.