We all know little or nothing about the emotions of an official who learned the good news of a new appointment from the Head of State until the person offers to share their testimony.
In the case of Dancilla Nyirarugero 51, a mother of four who was appointed the new Governor of  Rwanda's Northern Province last night, friends did not mind about her new status. They called right away and woke her up and to their surprise, she thought she was still a teacher at Muhabura Integrated Polytechnic College (MIPC), Musanze district.
"I learnt the good news towards midnight. I was sleeping when my phone rang several times and my children who were still up were obliged to wake me up; the first call I picked, was from a friend who imformed me that I was appointed governor of the Northern Province," Nyirarugero told Kigali Today journalist this morning.
The family was filled with joy. They sent their thankful message to the appointing authority and this morning, they continued with business as usual.
"As a professional teacher, I woke up on time and headed to school to do my job. Students and colleagues welcomed me with a shower of congratulations and best wishes," said Nyirarugero.
"The excitement is understandable; as a teacher, you are equally a parent to your students. Everyone was really happy and proud of my appointment."
But who is Nyirarugero, where is she coming from?
News has it that the appointing authority has got a bright civil servant for the touristic and agricultural Northern Province and this refers to her academic performance and professional achievements through the years.
Her education path started at Ecole Primaire de Rungu, a school located in the current Gacaca Sector, Musanze district, then proceeded with Lycee Notre Dames de Citeaux, a girl's school in capital Kigali.
At university, which started way latter, she went at the catholic institute of Ruhengeri (INES) and, due to her excellent performance, she was hired upon obtaining a Bachelor's degree.
Her colleagues who talked to Kigali Today said that Nyirarugero(meaning exemplary or role model), was really bright to an extent that through her education, she always obtained the highest score.
Simultaneously, Nyirarugero pursued her education's dream at Kampala based Makerere University/Uganda where she graduated with a Master's degree in Quantitative Economics in 2009.
Nyirarugero was later hired by the Muhabura Integrated Polytechnic College (MIPC) in Musanze district as Dean of Business Studies.
Until her appointment, she was still at this school, but in 2017, she took another break and went to Germany to seek more knowledge.
She also graduated with International Master's in Education Quality in 2019.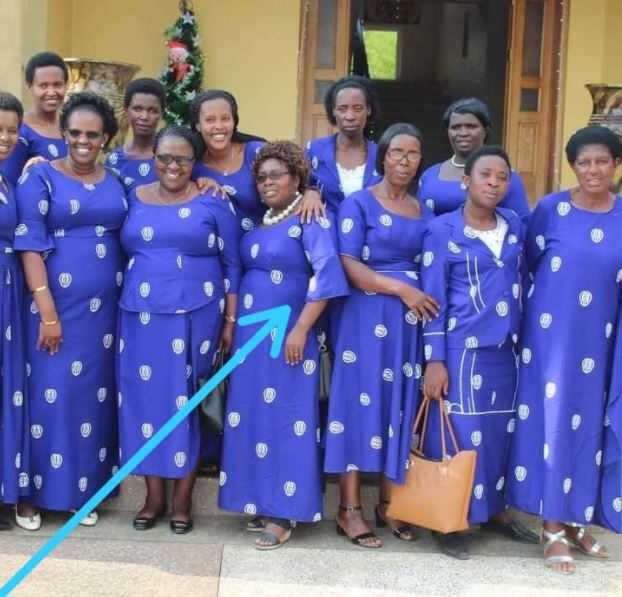 Anglican church follower, Nyirarugero is a devoted Christian currently ministering in Jyana Umucyo choir from Shyira Anglican Diocese.
Her children are also going through schools with the first born, a university graduate and second, half way of undergraduate level and two others at secondary school.
Nyirarugero has one single request to every citizen of the Northern Province and that is, "to wholeheartedly contribute their strength whatever it is towards the development of our province. No wonder, we shall make it together if we do that."