As the rainy season worries communities from either side of rivers who lose their right to connect due to floods that are becoming a common trend, communities on two sides of Yanze river located in Nyarugenge district Kigali city, are celebrating.
 Yesterday, they launched a modern hanging bridge, a relief to pedestrians who need to cross for business and social activities. 
The one hundred thirty-two meter long hanging bridge courtesy of Bridges to Prosperity−a local organization specialized in building footbridges across rivers that flood in the rainy seasons aims at combating poverty.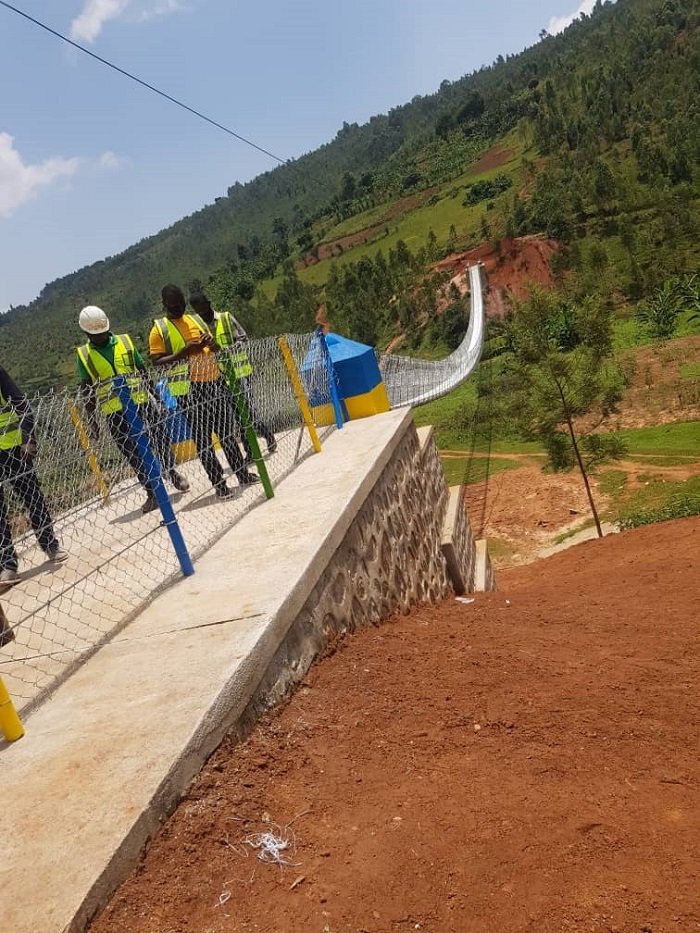 It connects sectors of Kanyinya and Jali sector residents of Kigali city, becoming a shortcut for the people who had to use Shyorongi-Gitikinyoni-Nyabugogo road, some 10 kilometers.
"The modern bridge will benefit traders who walk every day from Jali sector and neighboring places to Kigali. Benefiting most are probably the students who walk to school/from school everyday," Emmy Ngabonziza District Executive Administrator of Nyarugenge District said.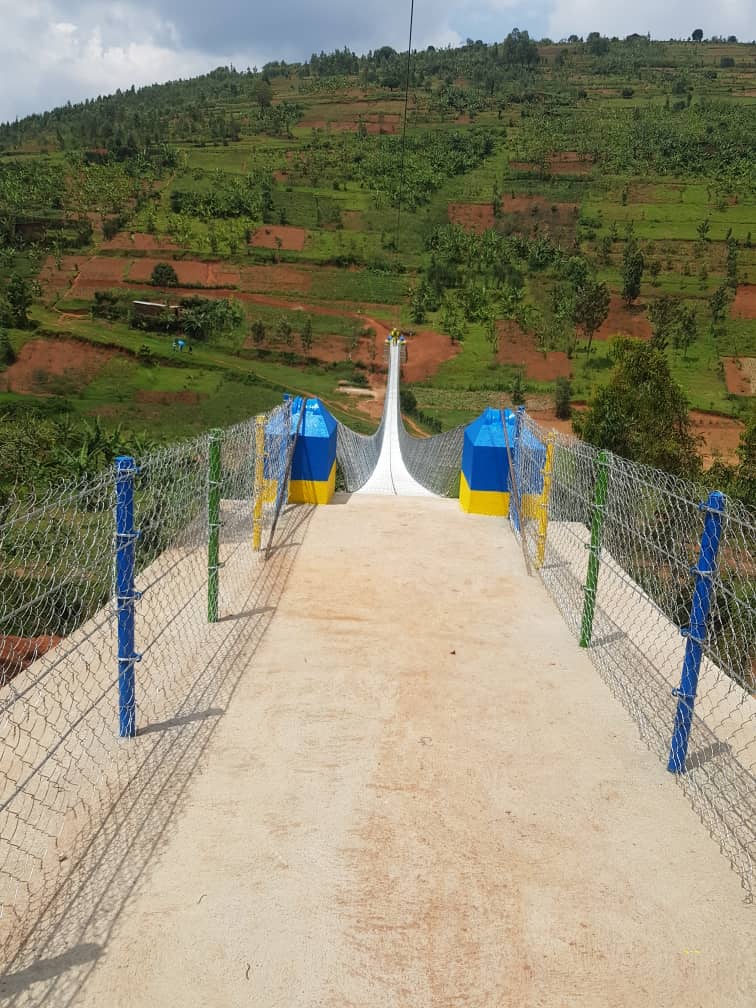 Yanze river hanging bridge was completed at a tune of Rwf133million was built by the Nyarugenge district in collaboration with the 'Bridge prosperity organization'. 
According to Ngabonziza, the district contributed Rwf57.9million.
Bridge to Prosperity officials said that 300 hanging bridges need to be constructed across the country to enable movement business flow among communities.