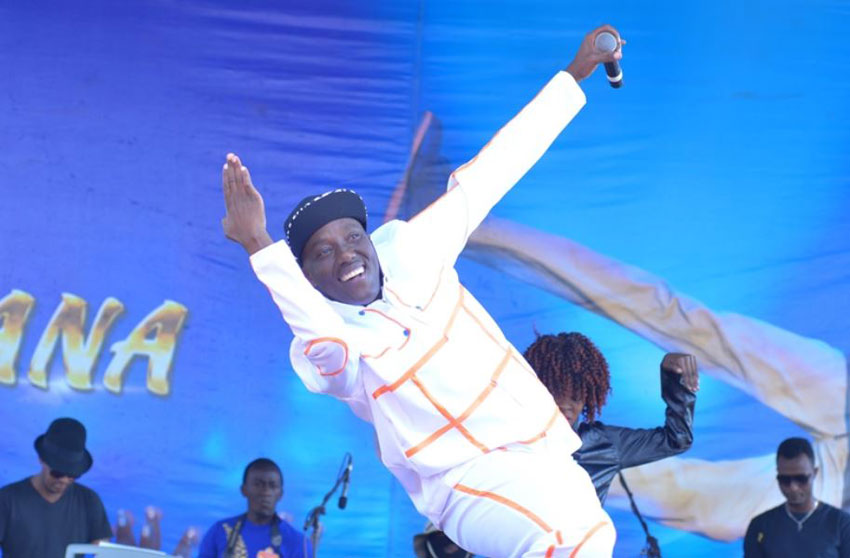 After more than 12 months off the music scene, Rwandan musician Senderi International Hit has returned with a new folk song aimed at recuperating his fan base in Rwanda.
Senderi Hit (Eric Senderi Nzaramba) known for his afro beat has this afternoon released a new single called "Muri Hehe" which calls on all his fans to keep up the same love, sovereignty an spirit of being a Rwandan as before.
In the song Senderi encourages Rwandans, Diaspora and friends of Rwanda of all walks of life to continue to contribute to key national development programs such as general health and hygiene, taxpaying, tourism, made in Rwanda, Umuganda, peace and security as part of maintaining the country's sovereignty.
In the song, the artist asks his fans if they are still alive, active and ready to promote the above national agendas which he describes as his major focus in all his music messages.
In one of the chorus lyrics, he says "if you are still there, come and take away this boredom," and the response to the call goes like- "Don't worry, we are all still here.
"It's a year now and I have been missing my fans," Senderi said in a WhatsApp interview today soon after releasing the video on his YouTube channel.
"I have missed the upcountry concerts where we used to celebrate the country's prosperity," he said, explaining reasons behind the new song.
Senderi said that it's against this background that he dedicates that new song to Covid-19 frontline workers, local leaders, the Rwandan forces, media and youth volunteers who have been at the war front since march 14, 2020 when the first case of Covid-19 was registered in Rwanda.
"I will perform this song live when we win the war on coronavirus, when life is back to normal. Your prayers have been answered," Senderi said.