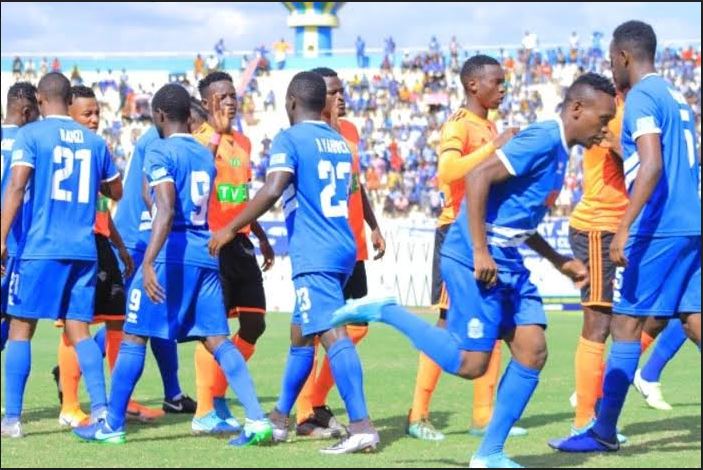 With the shortened 2021 national football league set to get underway on Saturday 1 May, the group-stage fixtures have been announced.
It was announced at the start of April that the Rwanda football federation (Ferwafa) has adopted a new format for the national football league in order to adapt to the challenges caused by the COVID-19 pandemic.
According to the new format, 16 top-flight teams have been split into four groups with teams playing each other. After the group stage, the top eight teams will play a round-robin tournament with the top finisher winning the title.
The bottom eight will also play another round-robin tournament to decide the final league standings.
The new changes will allow teams to play fewer games rather than facing every other team in the league.
And the group stage fixture have now been finalized with the opening round of fixtures will take place on the weekend of 1 May.
Reigning champions APR FC will face newly-promoted Gorilla FC while Rayon Sports will host Gasogi United in the standout opening weekend game of the 2021 season.
SC Kiyovu will host Rayon Sports FC in the first big derby of the season on 5 May, at Amahoro Stadium.
Matches will be played behind closed doors due to the coronavirus pandemic.
The league winner will book a ticket to represent the nation in the continental Champions League while the runner-up will be granted a berth in Confederation Cup.
Selected matches…
2 May – APR FC v Gorilla FC 

2 May – Rayon Sports FC v Gasogi United 

4 May – AS Kigali FC v Police FC

11 May – SC Kiyovu v Gasogi United 

15 May – Rayon Sports FC v SC Kiyovu