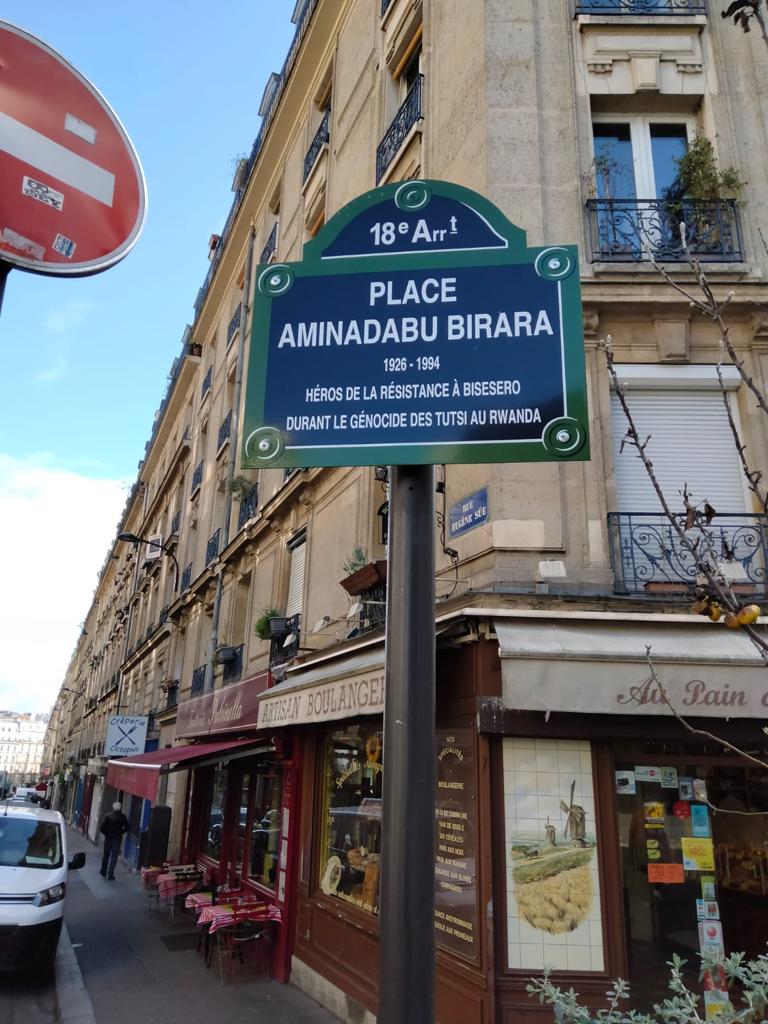 Ibuka – France, the Umbrella of the 1994 Genocide against Tutsi's associations has saluted the gesture of Paris administration of endorsing a decision to name a place from '18th arrondissement' after Aminadabu Birara, "a hero" of resistance on Bisesero hill".
Paris council made this decision to pay Birara tribute "for having organised resistance [against killers] during the 1994 Genocide committed against Tutsi in Rwanda."
Birara who had survived massacres that targeted the Tutsi in 1959, 1962, 1963 and in 1973 is said to have  equally resisted attacks of Interahamwe militia in Bisesero massifs.
For more than one month, Birara, thanks to his fighting strategy, he managed to work with the fellow Basesero to repulse killers who were trained, equipped and backed by local leaders of the area.
The Basesero were resistant until the intervention of then Prefet of Kibuye Clement Kayishema and his men who would massacre all the Tutsi in Bisesero including Birara who was killed by grenade, June 25, 1994 at age of 68.
In Bisesero,  50,000 Tutsi were massacred during the Genocide, and Ibuka France says, less than 1000 Tutsi survived the massacre.
However, French contingents who were on "peace keeping" mission in Rwanda were constantly accused of having abandoned the Basesero into the hands of killers.
"With this decision, Paris has once again registered in the public place of the capital city, the memory of the victims of 1994 Genocide committed against Tutsi," writes Ibuka France.
Previously, Ibuka said, Paris erected another monument at the 20th arrondissement to pay tribute to the Genocide victims and also dedicated another garden of 13th arrondissement to the memory of the victims.
"Paris Hall has confirmed the resolve to preserve the memory," further writes Ibuka.
Ibuka France said they are very thankful to the mayor of 18th arrondissement of Paris, and the city mayor Anne Hidalgo for such deeds.
"On this day, nine municipalities have erected a monument in honour of the 1994 Genocide victims," Ibuka said in their press release, November 19.
"The capital city is thus the first to name a place or a street after a victim of this Genocide," the release adds while calling upon other cities to borrow the leaf.