The Ministry of Finance has briefed parliament on how the government responded to the COVID-19 pandemic, with a report showing that 90% disbursement of the economic recovery funds and more mobilization underway.
Since 2020, Rwandan economy was heavily affected by COVID-19 resulting in GDP contraction by -3.4% from 9.5% in 2019, thus creating an Economic Recovery Fund (ERF) in April 2020 with Rwf100 billion to support the most affected businesses.
The report presented this Monday December 6, 2021, showed that the Fund has been utilized at 90% and the biggest share was injected in the tourism and hospitality sector.
A total of 141 hotels loan-refinanced with a total disbursed amount to banks (Rwf 50.592 billion) of the Rwf100billion that was planned in the initial recovery funds, while direct subsidy to public transport received Rwf12.1 billion and 54 operator loans restructured worth Rwf 7.5 billion.
The other sector is Education sector (schools) affected by the closure for almost 8 months. They received support with 60 loans restructured (Rwf 7.83 billion).
The report also showed that the government disbursed working capital loan support to microbusinesses to 3,977 small businesses worth Rwf3.84 billion and working capital for SMEs and Large Corporates companies got Rwf10.3 billion (139 applications).
The latter loans were distributed across a variety of Large, Small and Medium enterprises, mainly in Accommodation & Food Services (4,788), Trade (2, 306), Education (2,010), Manufacturing (1,250), Transport (1,016), Health (200), and Agriculture (85).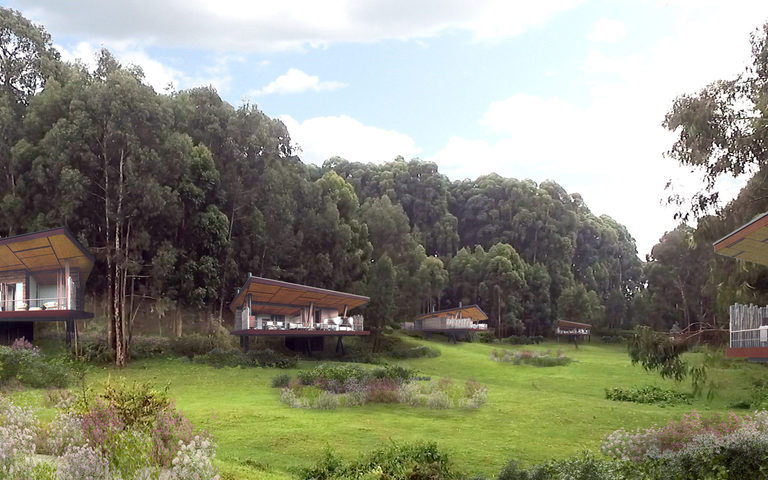 The Minister of Finance, Uzziel Ndagijimana revealed that the Government has mobilized additional $250 million ($150 million from the World Bank and $100 million from Asian Infrastructure Investment Bank) to strengthen the fund and to support more businesses.
"This fund will support the existing windows plus a new window: the investment window to the tune of $150 million to support expansion of existing investments and new investments to boost the economic recovery," Ndagijimana said while presenting the status of Rwanda's Economy and Budget and way forward.
Projected Post COVID Growth
The minister said that after a deep recession in 2020, Rwanda's economy is strongly recovering this year, where GDP growth is projected at 10.2%.
This strong recovery will continue in the medium term where growth is projected at 7.2% in 2022, 7.9% in 2023, 7.5% in 2024, and 7.5% in 2025.
However, the minister said that any economic performance in Rwanda and globally will depend on COVID-19 situation; therefore the Government will continue to monitor the evolution of the pandemic and to respond adequately.
According to Ndagijimana, acceleration of vaccination campaign, domestic manufacturing of vaccines, and building the resilience of the health sector will continue to be the top priorities, to create conditions for economic activities.
The Government plans to continue to build economic resilience by investing in infrastructure, developing a modern and resilient agriculture, promoting local industry, promoting savings and investments, accelerating the digitization of our economy, ensuring macroeconomic stability, and deepening regional cooperation.