Rwanda has kicked  off  research  trials on soil status, aimed at developing site specific fertilizer recommendations  which will  help boost productivity of six selected crops in 27 pilot districts of the country.This falls in the context of boosting crop productivity, as per the National Strategy for Agriculture Transformation targets of 2024, "Rwanda soil information service project".
The project is implemented by Rwanda Agricultural and Animal Resource Development Board(RAB) with an injection of 1.9 billion fund by Bill Gates. 
The Six selected crops are Maize, Beans, Wheat, Cassava, Rice, and Irish potatoes.
The coordinator of the project Dr Jules Rutebuka told  the media that  since  the project is entering  in the middle of its  core objectives,  implementation will support the Strategic Plan for Transformation of Agriculture.
The end goal is to largely overcome productivity gaps by developing soil sites, and crop-specific recommendations.
The research  trial kicked off  this week in the  pilot districts of  Nyagatare and Gatsibo in Eastern Province, Muhanga, Huye and Nyaruguru, Gisagara in Southern Province.
Other  districts  in the Northern and Western  part of the country  will  follow this mid December  2021.
Concerning the use of inputs to help Farmers increase productivity  hence a lasting solution to poverty alleviation and food security, Dr Rutebuka who coordinates Rwanda soil information service project explained that application of different rates of fertilizers like N.P.K  as well as Lime will target areas with acidic soils and central plateau like Nyamagabe.
"This project was designed based on people's demand, to know the exact amount of inputs to be used in their soil. This will assist in understanding the baseline of soil properties of fertilizer nutrients like Nitrogen, phosphorus, and potassium hence increasing yield,'' Rutebuka said.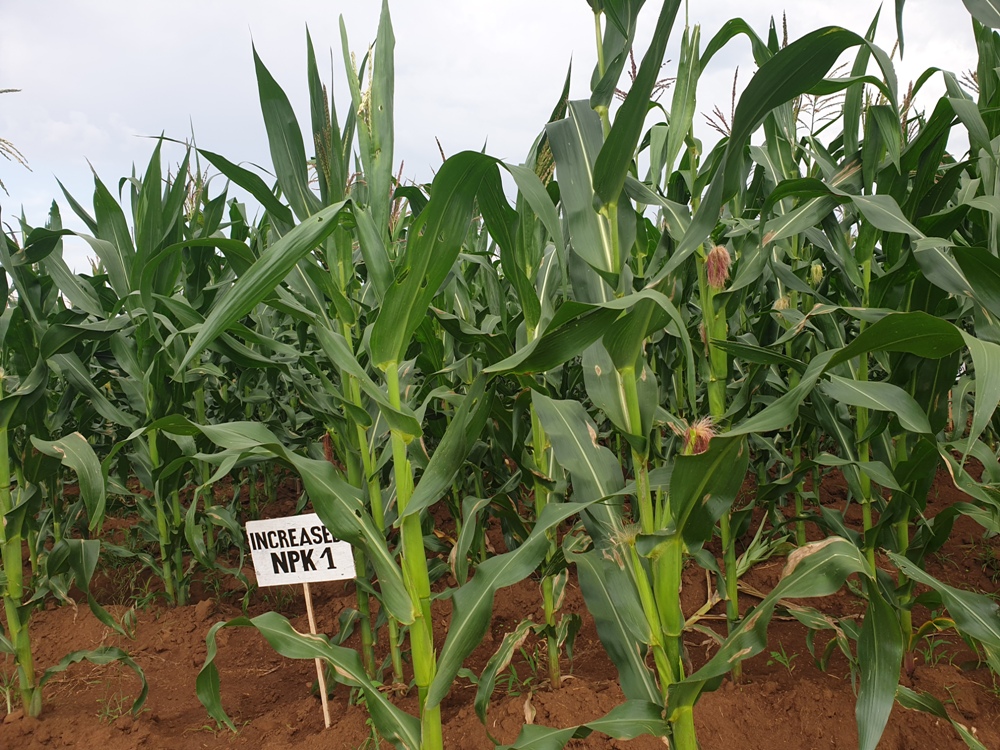 One of the farmers from Cyabayaga swamp situated in the Rukomo sector,  Nyagatare district, Emmanuel Nsanzimana, expressed optimism in this project.
"We are currently harvesting 5 tons of rice per hectare, but basing on the ongoing  research trials I hope that we can even harvest over 8 tons," Nsanzimana said. 
"It seems that the input we have been using is not quite appropriate to our farms."